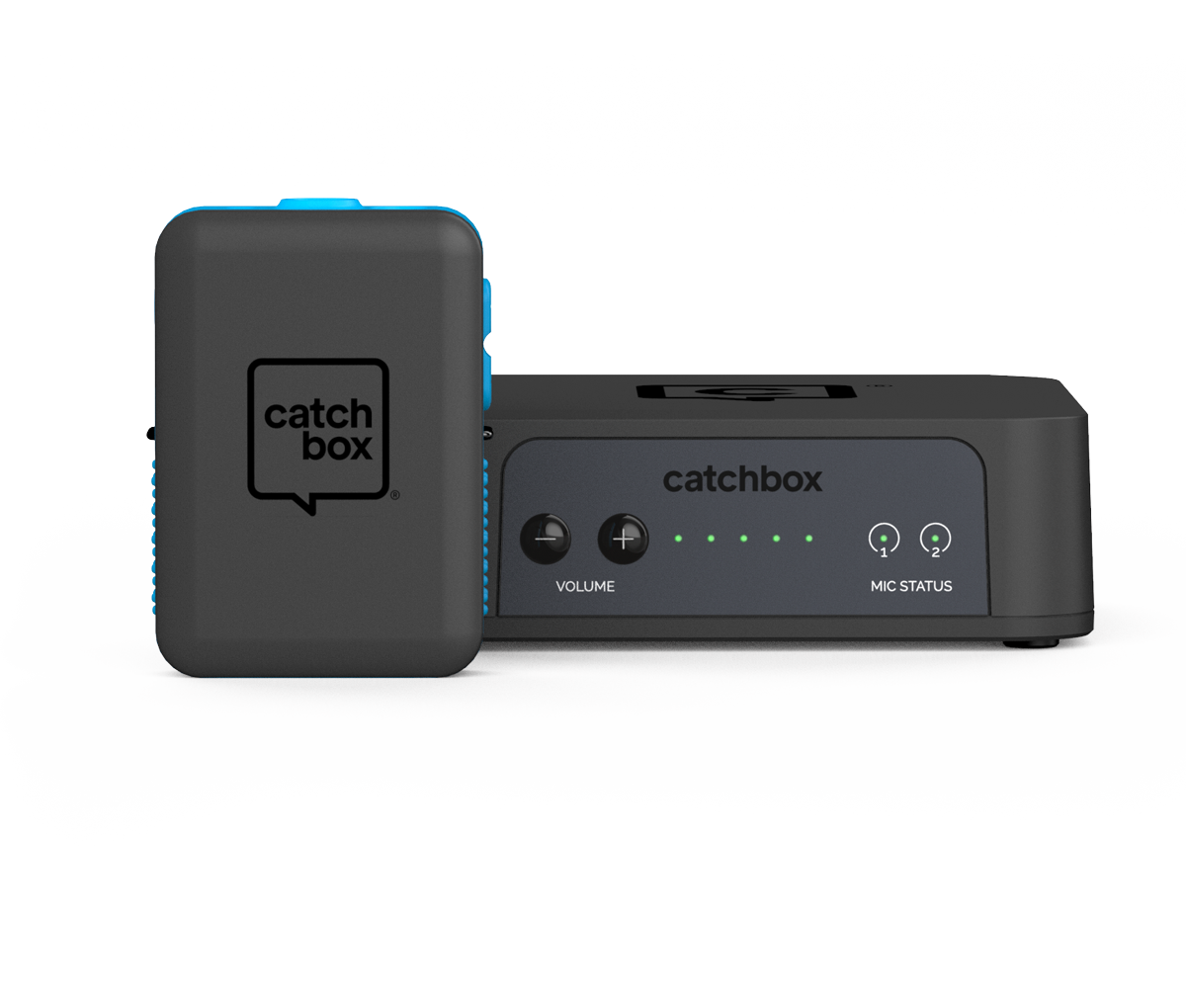 Presenter Mic
Wireless beltpack microphone for a hands-free voice amplification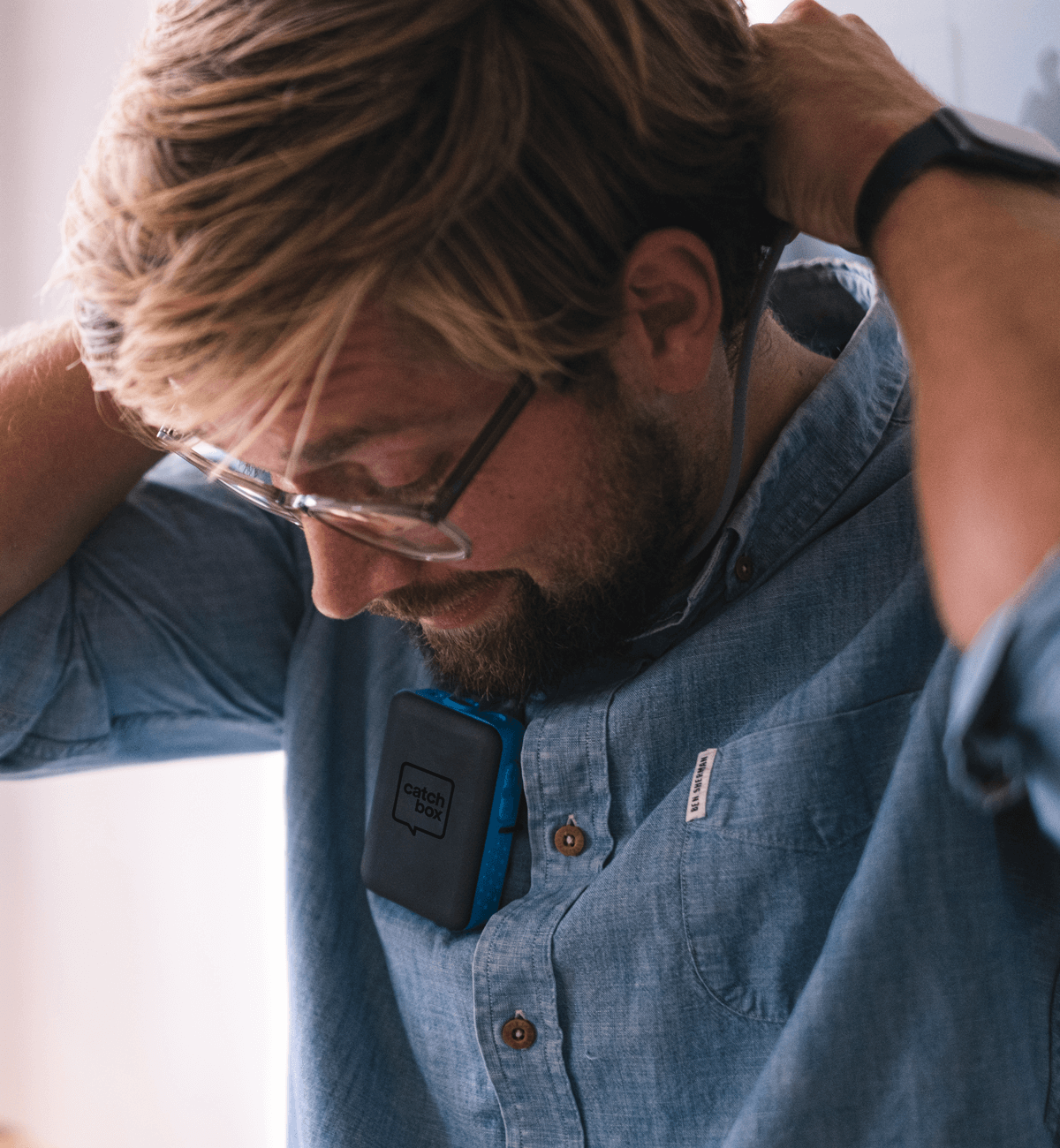 Catchbox Plus
Presenter Mic Beltpack System
The best meetings, classes and events have one thing in common: they are dynamic, energetic and engaging experiences. The Plus Presenter Mic gives speakers the freedom to express their best ideas.
Technical specifications
Weight

80 g / 2.8 oz

Dimensions

82 x 60 x 28 mm / 3.2 x 2.4 x 1.1 in

Audio frequency response

50 - 12 000 Hz
Battery type

Lithium-ion, rechargeable

Battery life

7 h

Charging time

2 h (micro USB cable)
Plus Presenter Mic System
Share what matters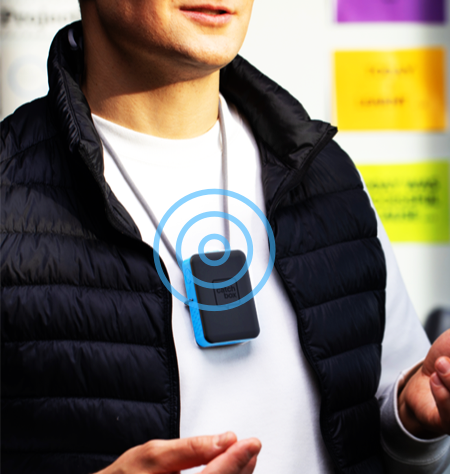 built-in mic
Attach it to the lanyard and use the built-in microphone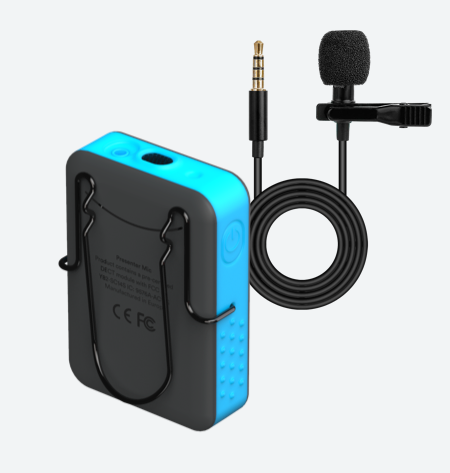 Dual functionality
Compact, lightweight design for hands-free presenting.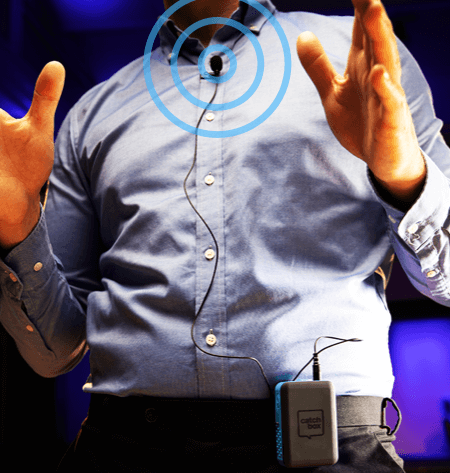 Lavalier mic
Attach to clothing and use with a lavalier microphone.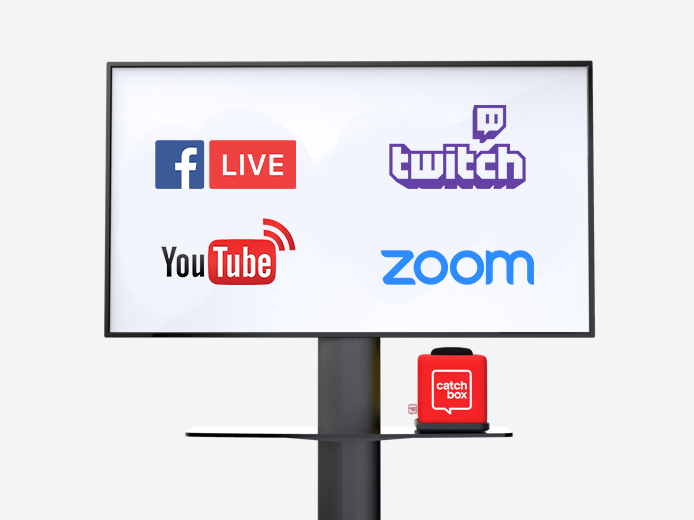 Live stream and video collaboration
Keep everyone connected
Take charge of remote meetings, lecture broadcasts and live stream presentations with the Catchbox Plus Presenter Mic System. Connect to any leading VC platform via USB audio input.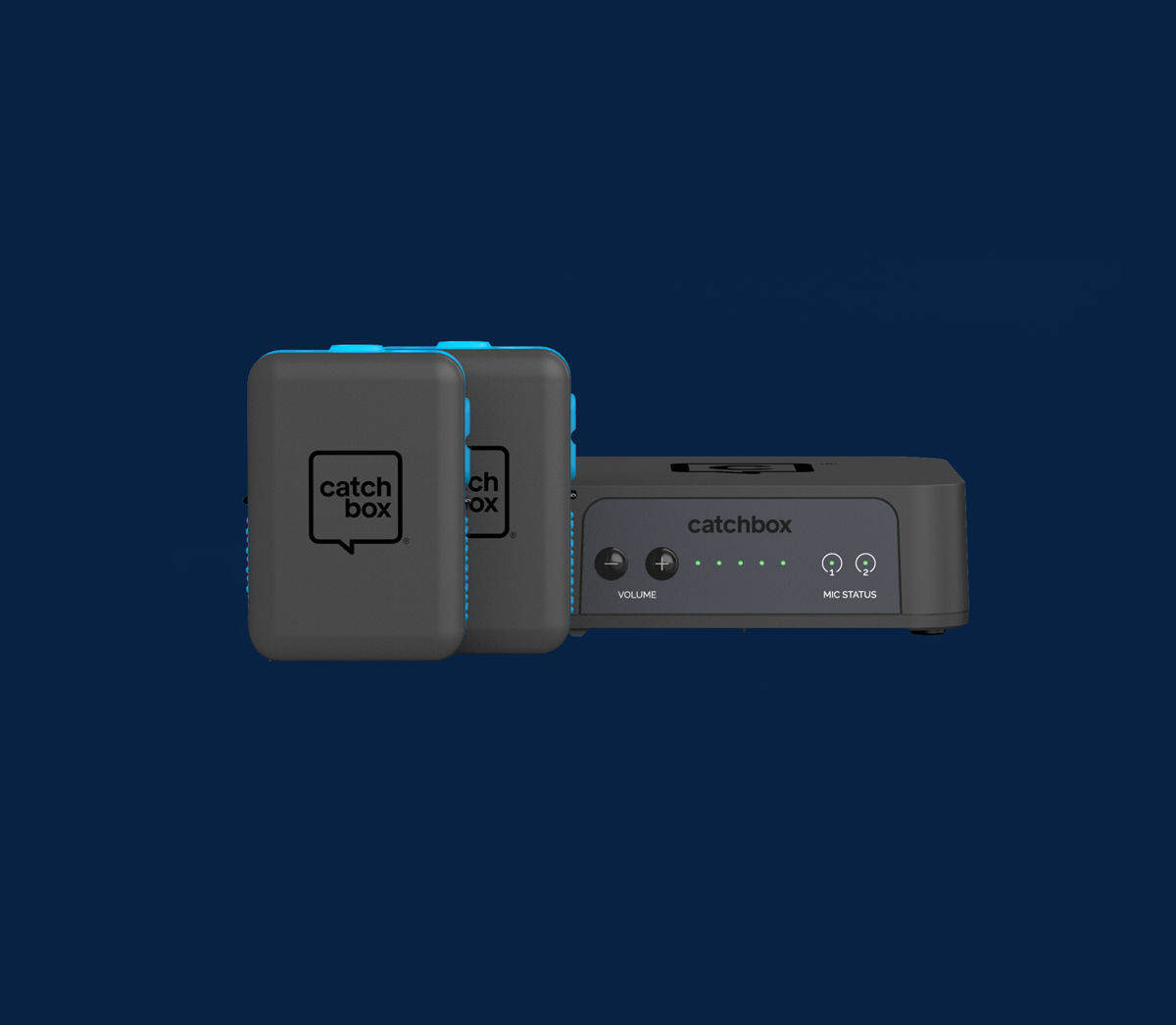 Two mic channels
Double the fun
Maximize participation by connecting two Catchbox Plus presenter mics to a single Receiver.
Features you'll love
Tech you can trust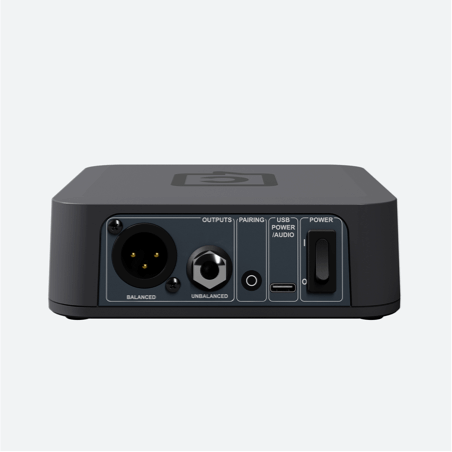 Integrates everywhere
Simultaneously use balanced XLR, unbalanced 6.3mm / 1/4in or USB audio outputs on the Receiver.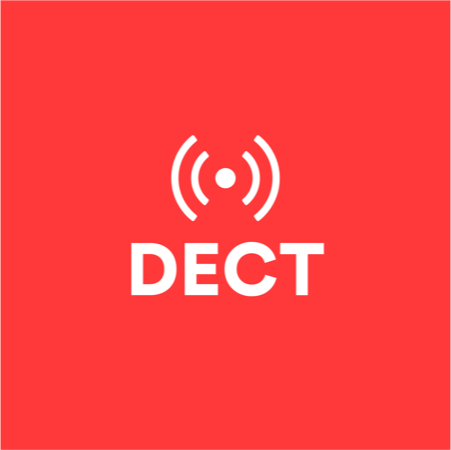 Robust radio, licence-free
Using industry-standard DECT technology, Catchbox ensures uninterrupted digital signal and operates licence-free.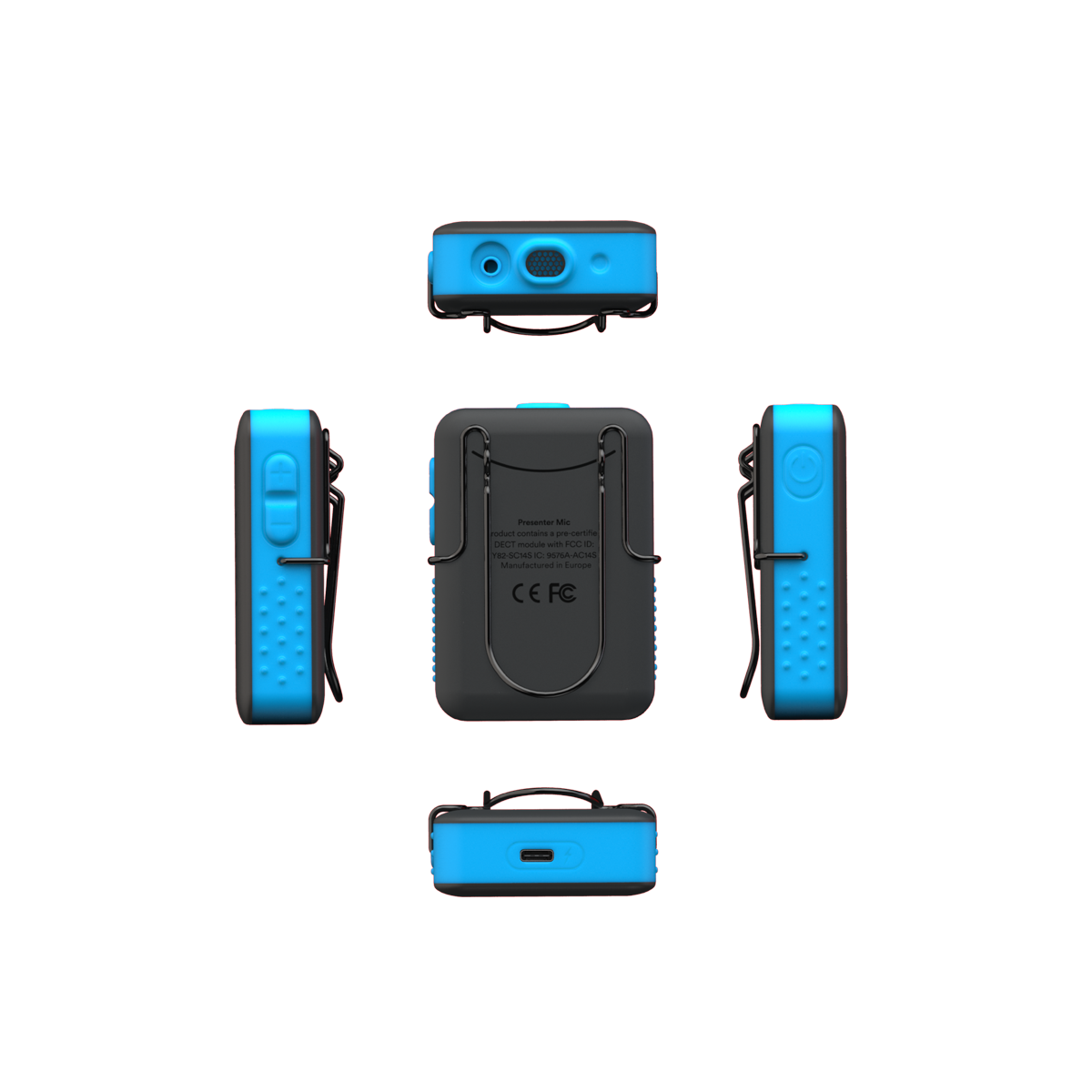 Hands-free
Compact beltpack system allows you to talk, present and engage hands-free.
Recommended products
One Presenter Mic
Wireless system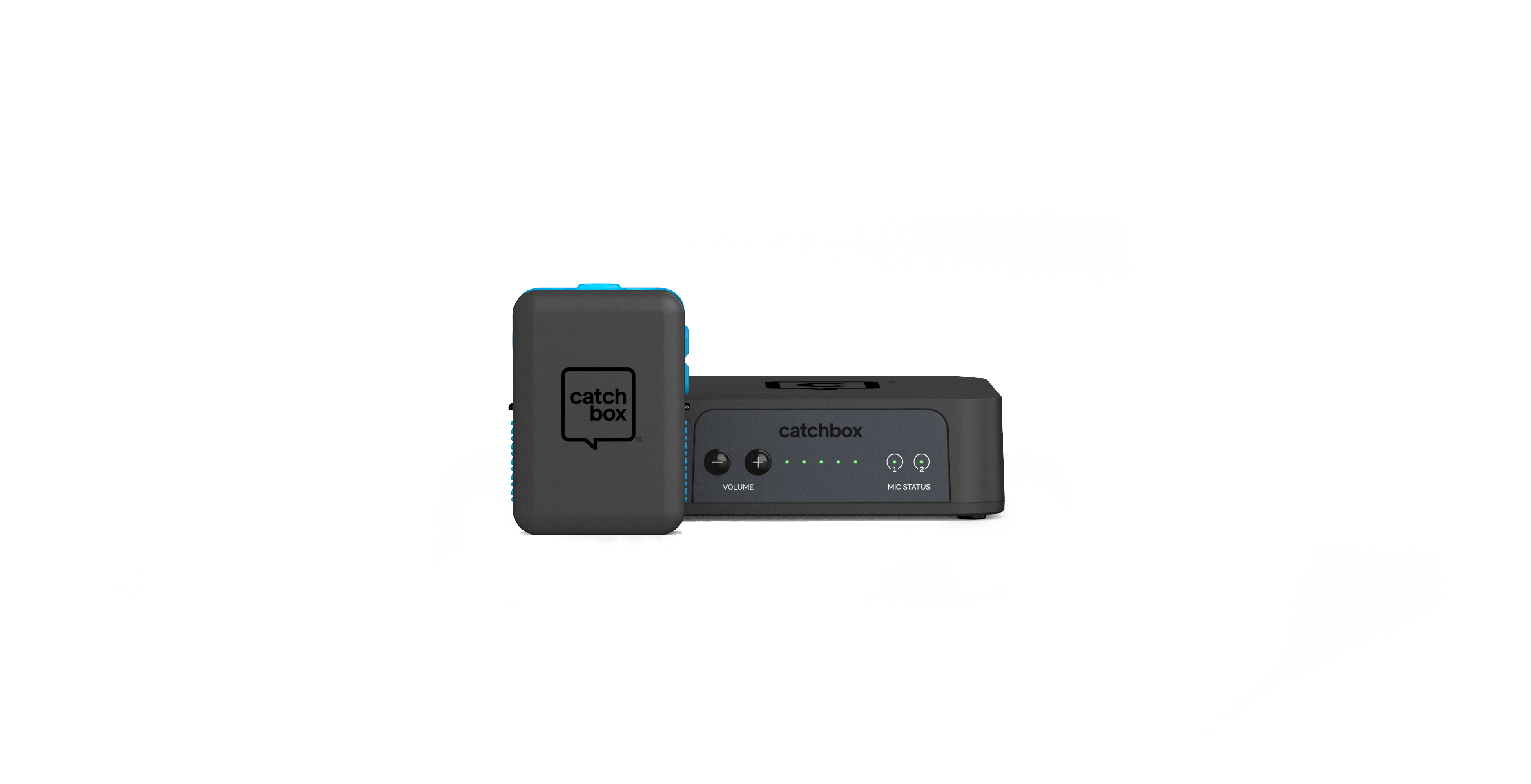 from $499
Two Presenter Mic
Wireless system
from $699