lite
Simply engaging
Up to 30m / 100ft wireless range

Built-in 2.4GHz transmitter

Wireless charging
from $599
Free shipping. Manufactured in Europe.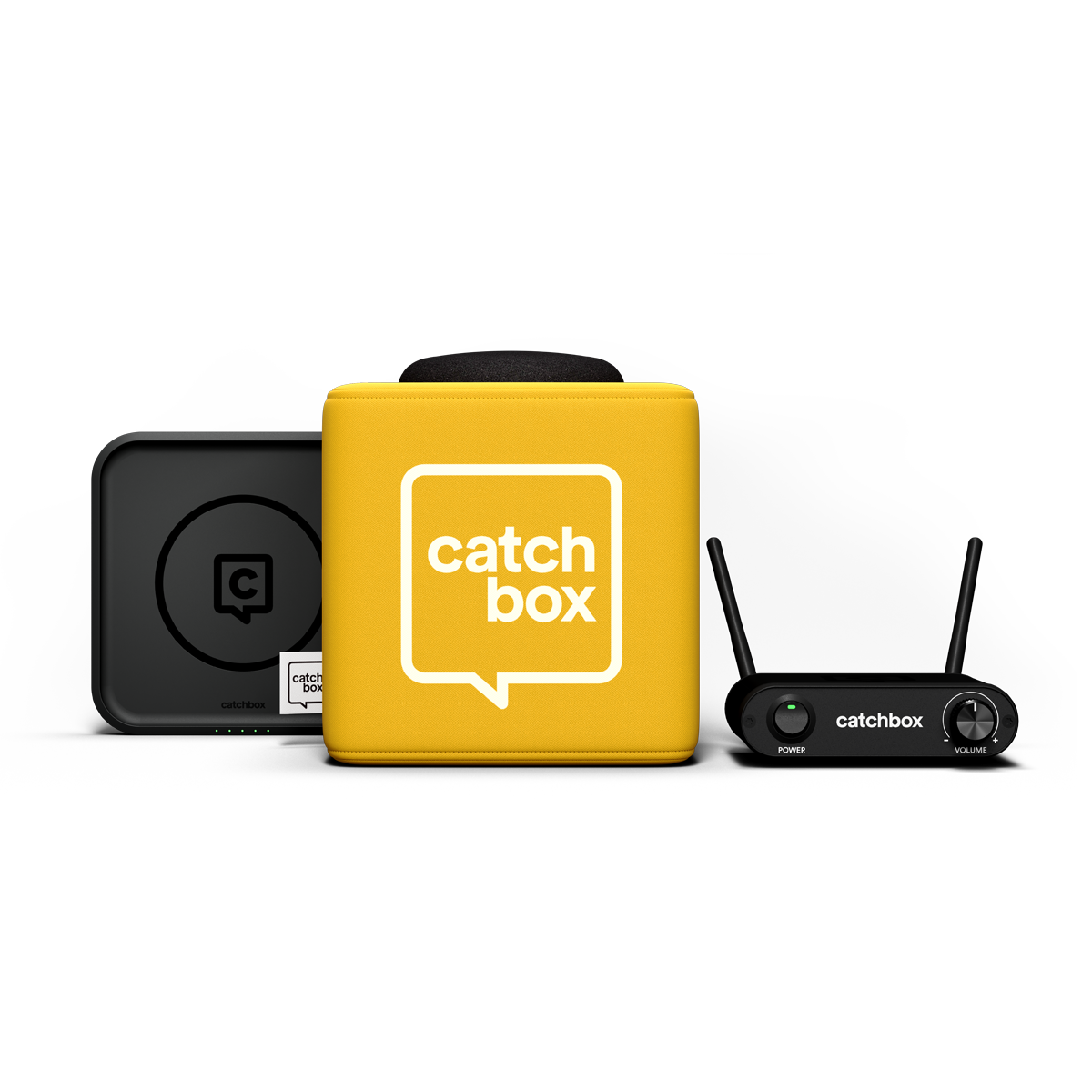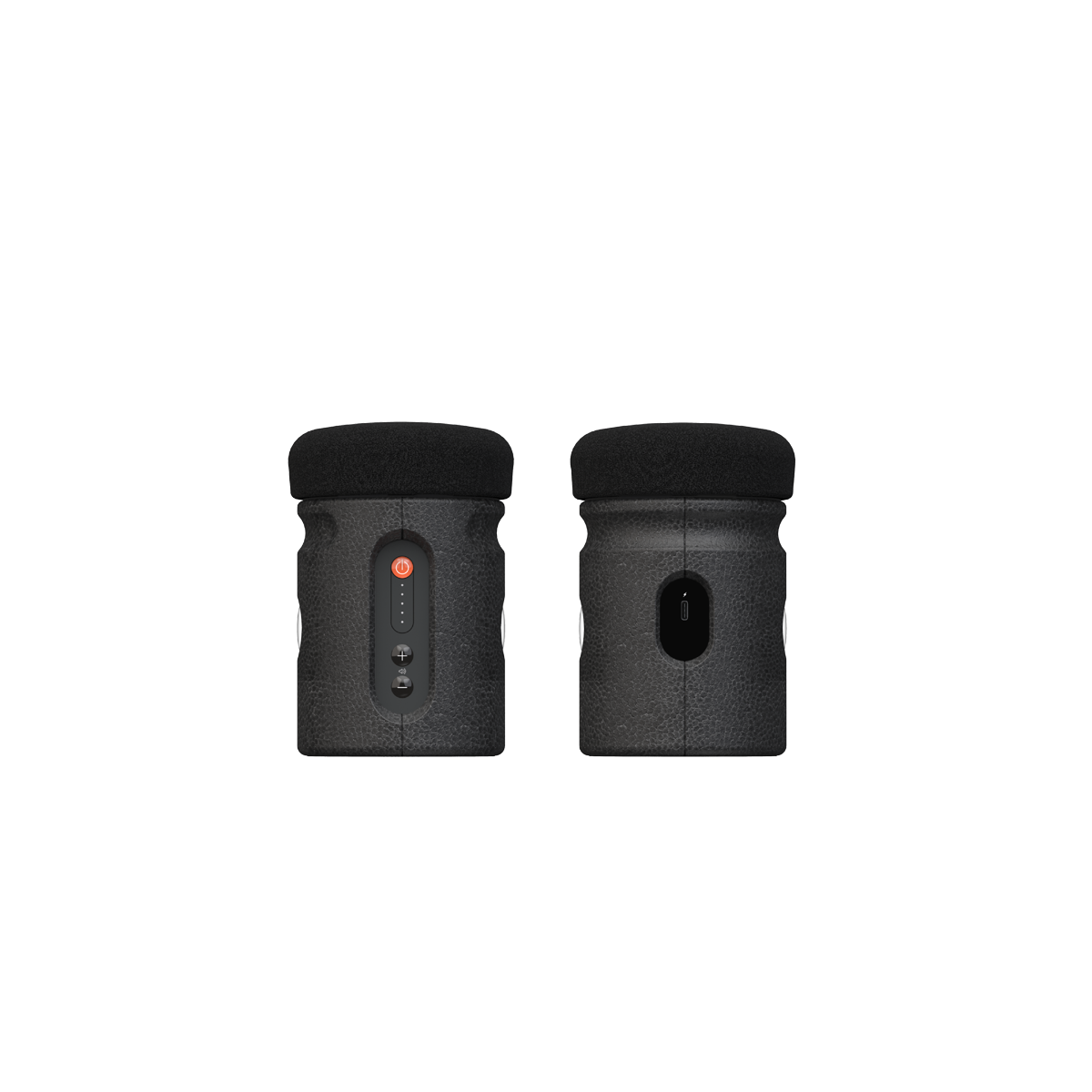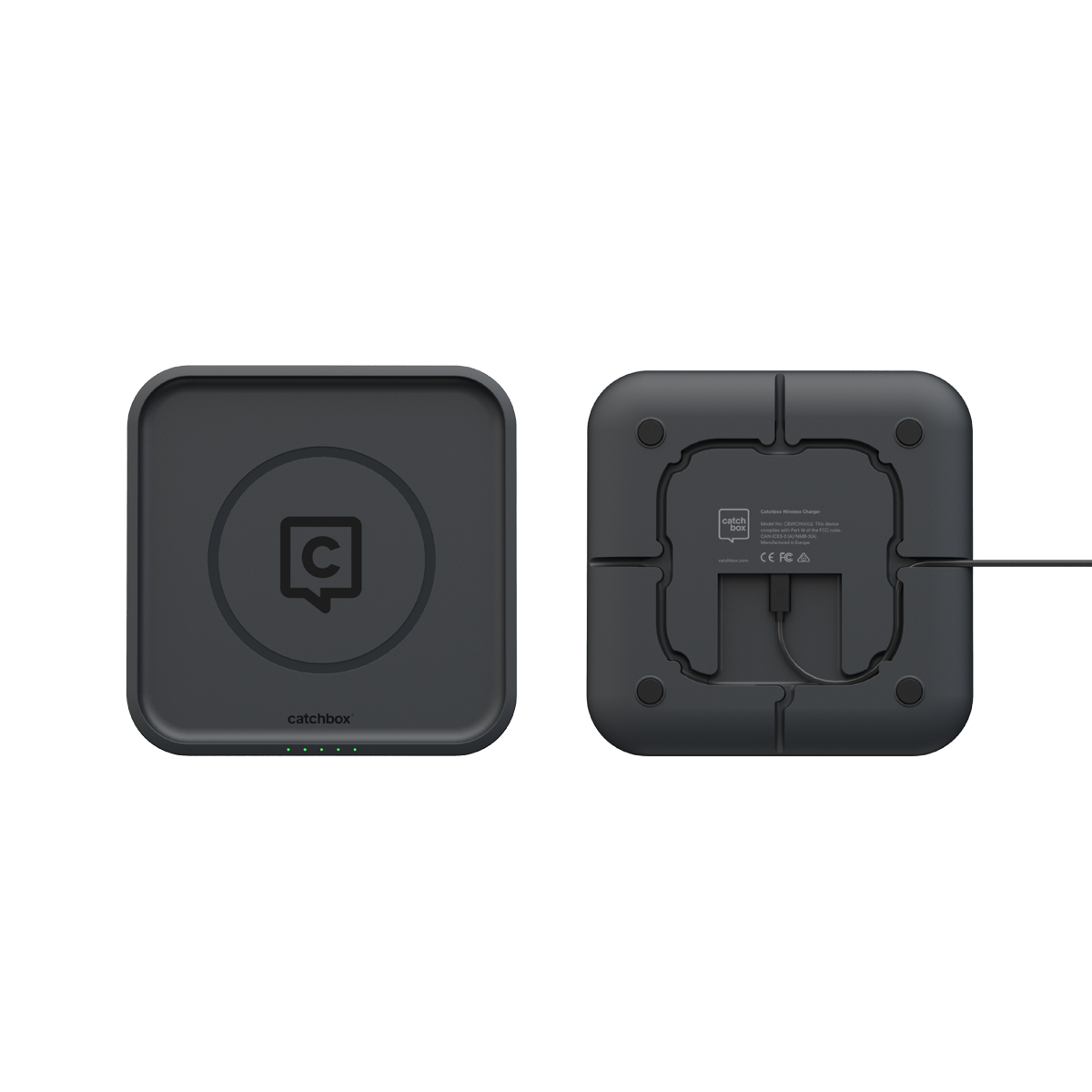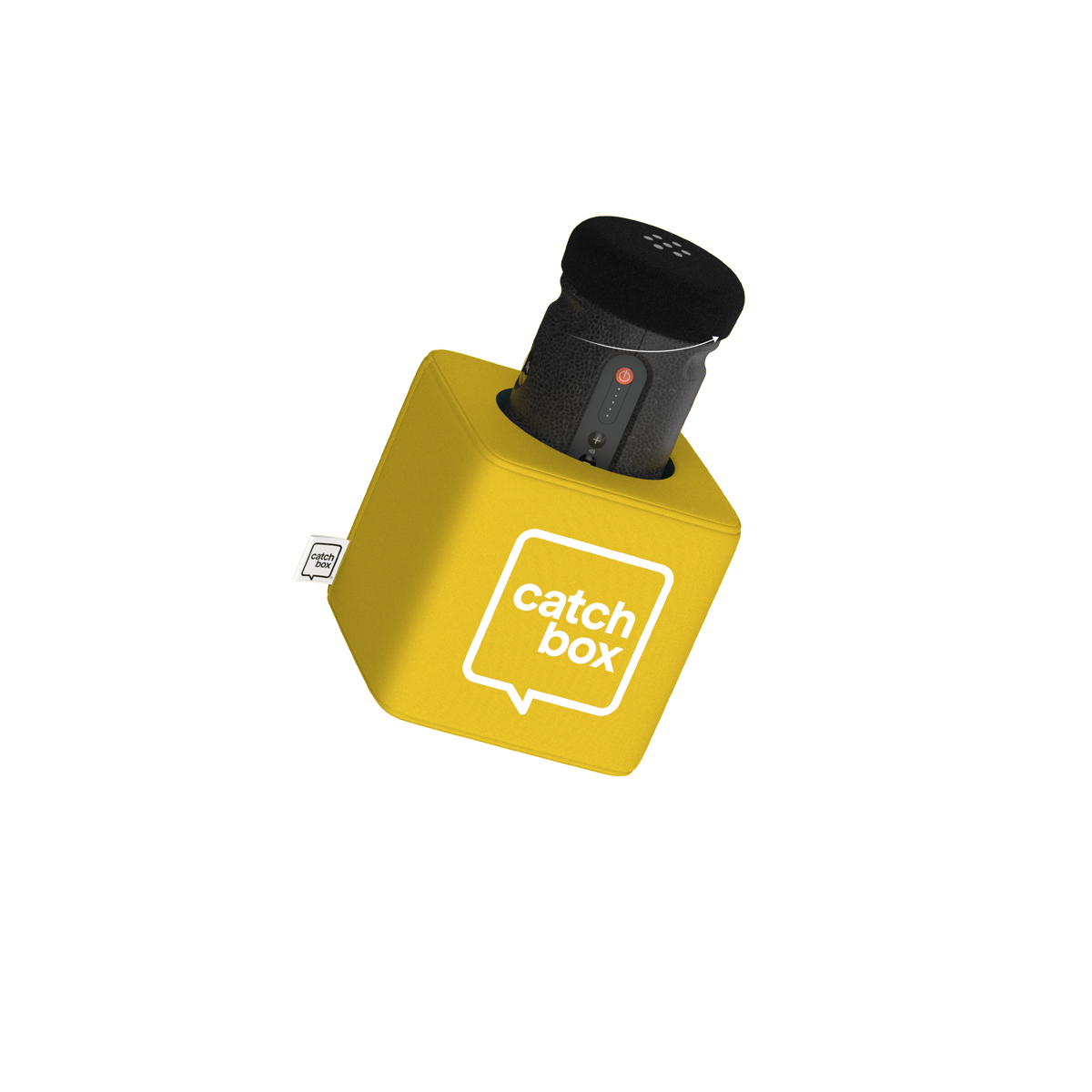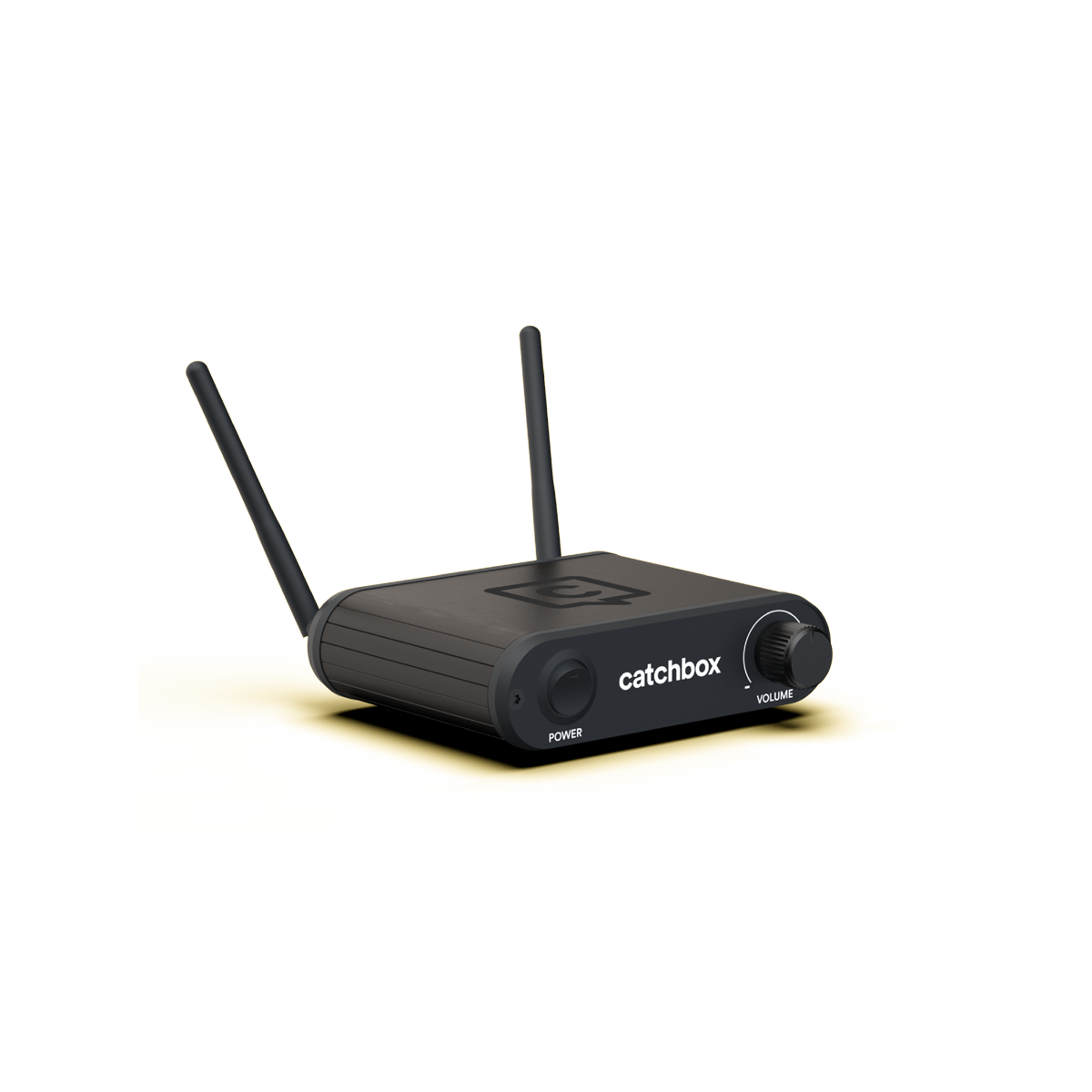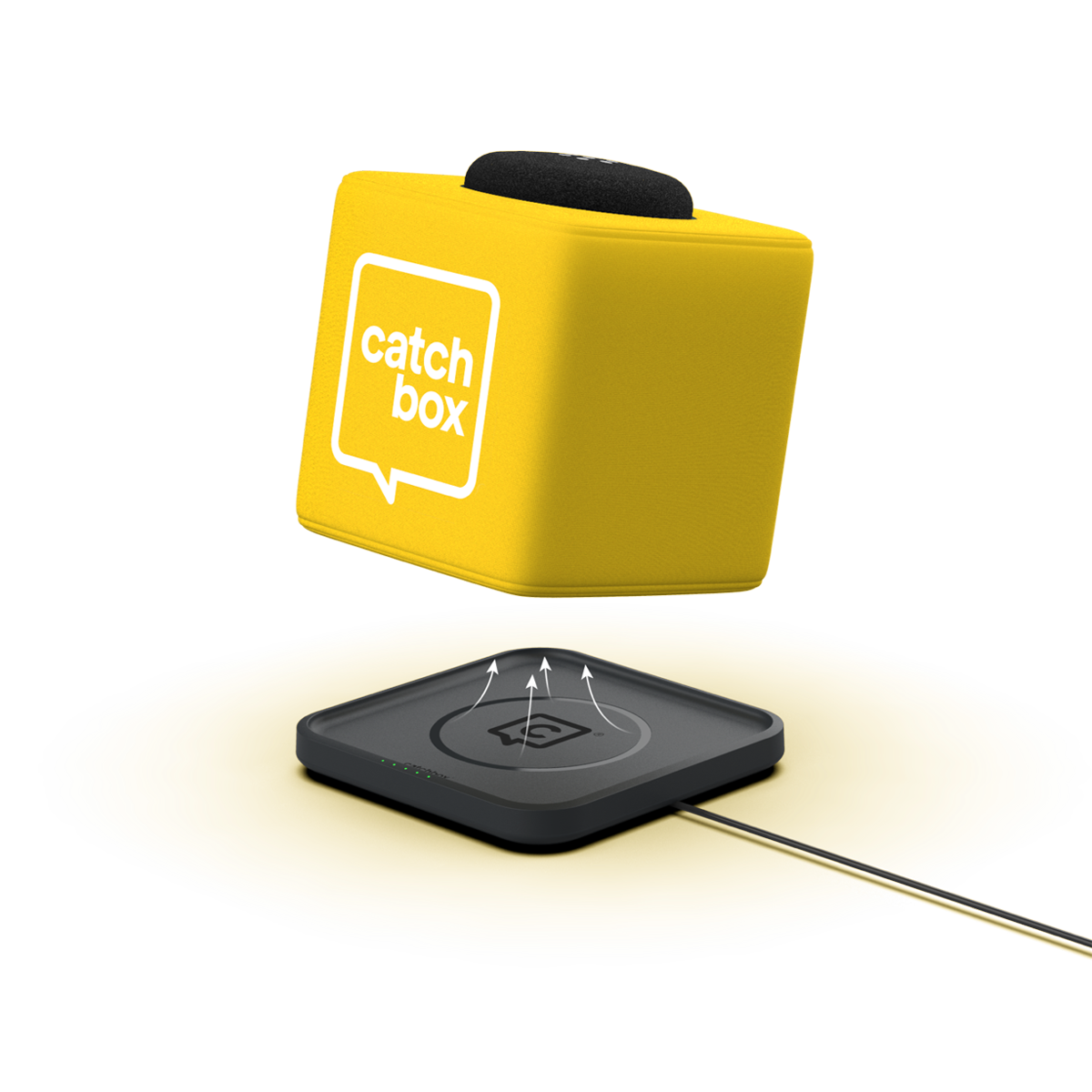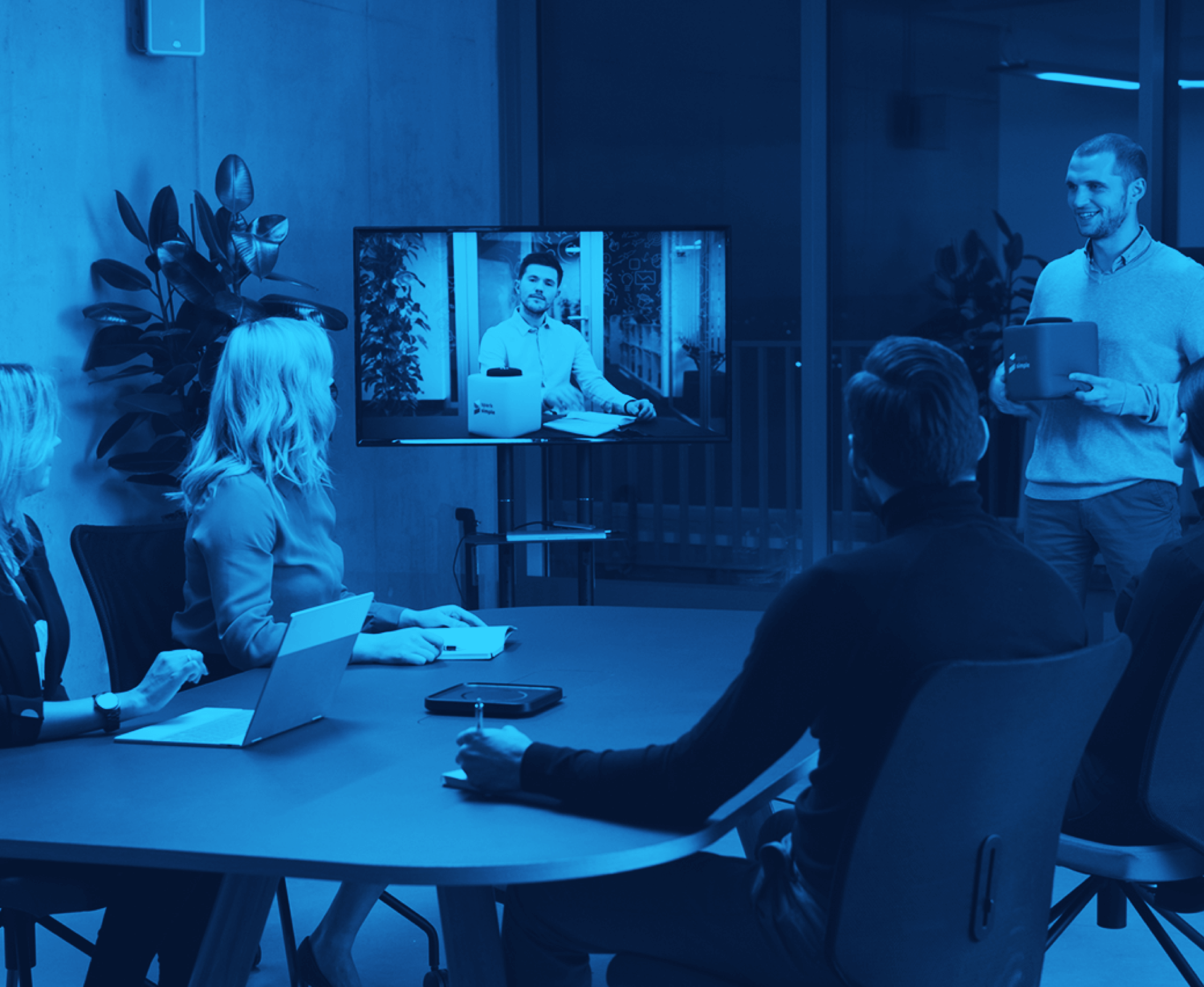 Catchbox Lite
For small teams with big ideas
Transform your huddle, meeting or video-collaboration with Catchbox Lite. Designed to maximize participation in smaller group settings, Catchbox Lite encourages everyone to join the conversation.
Technical specifications
Wireless frequency band

ISM band (2.4GHz)

Wireless range

30 m / 100 ft

Wireless signal type

Digital
Microphone pattern

Omni-directional

Audio frequency response

30 - 20000 Hz

Audio latency

20 ms
Battery type

Rechargeable, Li-on

Audio outputs

Unbalanced, USB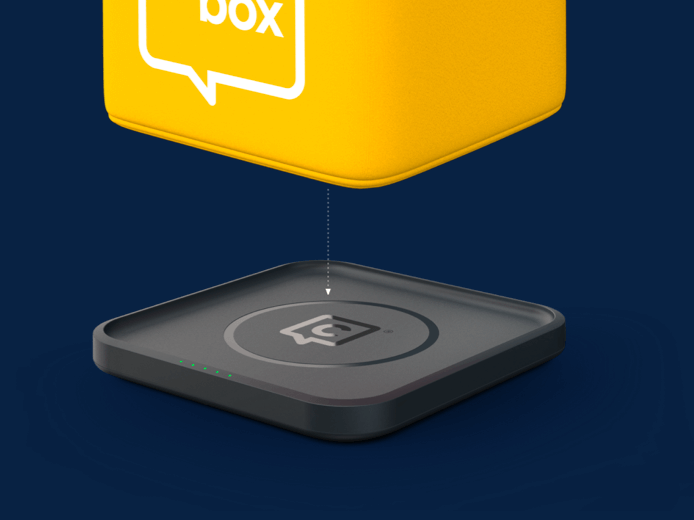 Wireless charging
Ready when you are
Place your Catchbox on the pad to turn off the mic and start charging. When ready, pick up the Catchbox to get people talking. No wires, no worries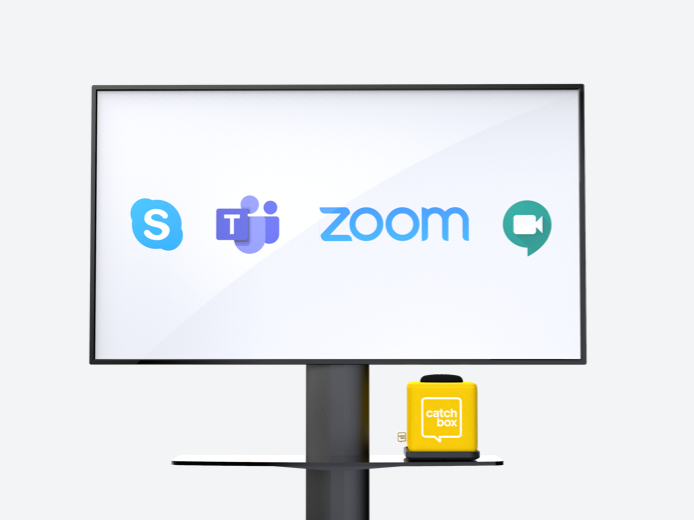 Video collaboration
Bring your team together
Share energy and insights with colleagues, wherever they are. Catchbox Lite syncs with all major video collaboration platforms via USB audio connectivity.
Features you'll love
Tech you can trust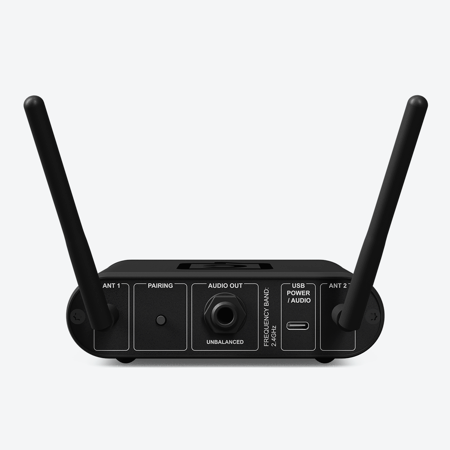 Simple connectivity
Use both analog and USB audio outputs simultaneously with the Receiver.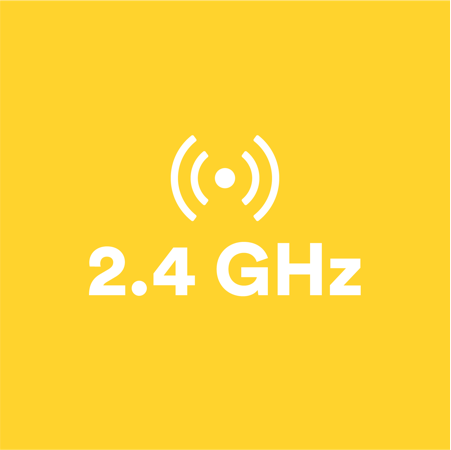 Global licence-free
Catchbox Lite uses globally available 2.4GHz wireless technology and operates license-free worldwide.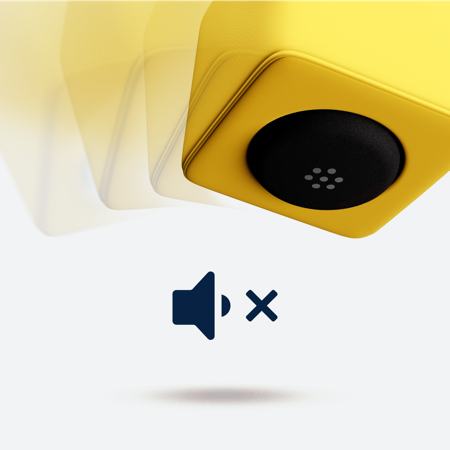 Automute
Patented Technology temporarily switches off audio when the Catchbox is, thrown, caught or dropped.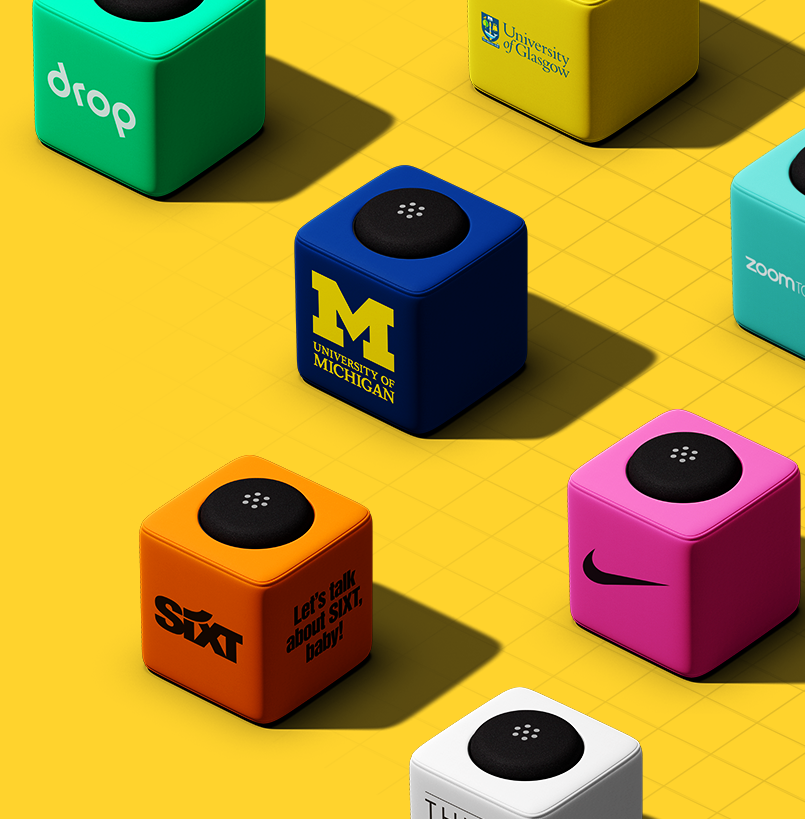 Completely customizable
Showcase your brand
Add a logo and colors to your Catchbox to turn your brand into a key talking point.
Quality by design
Built to last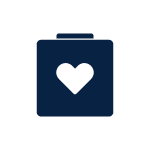 Safe
Catchbox's super-soft, ultra-lightweight design makes it safe to use in any environment so everybody can catch with confidence.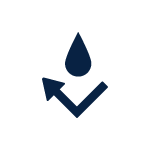 Durable
The Cover is made from stain-repellent and water-resistant fabric, which makes it easy to keep your Catchbox looking good.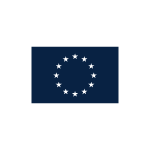 Made in Europe
All Catchbox products are handmade and tested before shipping. Our customer support is available 24/7 to help with any questions.
Be inspired
Case studies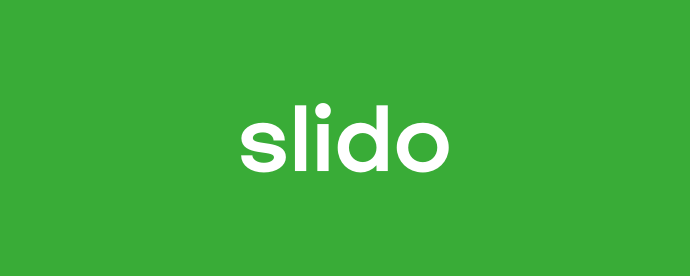 Slido
#corporate
"Quick, effective voice transition is a simple thing but it makes such a difference. We always try to keep online participants in mind and with Catchbox, there's no delays or wait times and the audio quality is always excellent. As a result, our remote guys always feel fully involved in the meetings."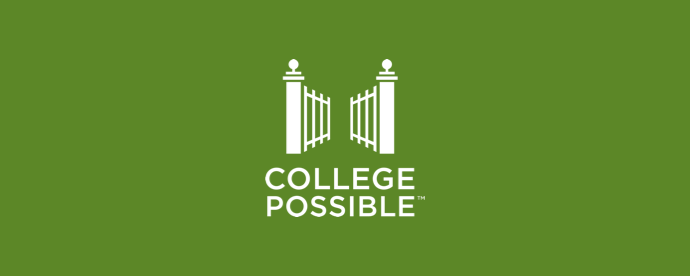 College Possible Minnesota
#education
"The audio quality was crystal clear and easier to understand than someone using a handheld microphone. I would definitely recommend this microphone to small and large organizations!"
What our customers say
We thoroughly enjoy using our custom Catchbox. It changes the energy in the room to a lite, fun, engaging one immediately just by explaining how the Catchbox works and we receive so many lovely compliments every time we use it. Keep up the great work team Catchbox!
The catchbox has increased engagement in the classroom and it's amazing to see. Students who were once shy, now raise their hand so that they can interact with the Catchbox and share their thoughts/answers. We are even using it with our staff members for our meetings! It has been transformational!
Fantastic! Previously, when doing video conferencing, we couldn't hear or be hear and Catchbox fixed that issue for us and our meetings are no longer frustrating!
Product lines
Explore other products