Folmer Entertainment
Catchbox Case Study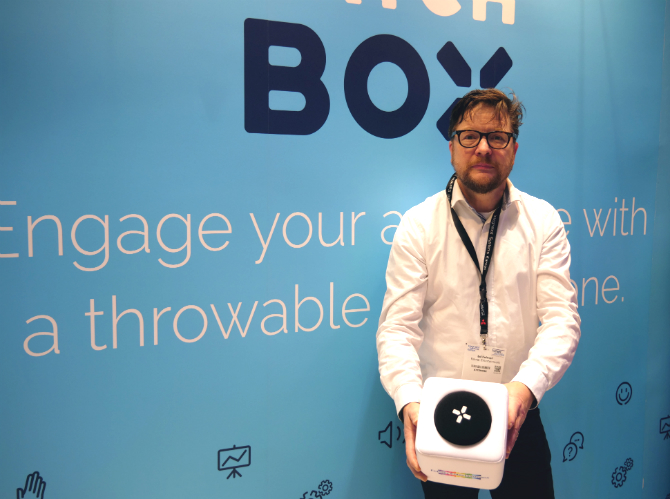 Published on: Apr 23, 2019
At Catchbox, we're thrilled to work with a great range of partners who play a crucial role in bringing our products to life. But what is it really like to work with us as a reseller? We caught up with Ed Folmer of Folmer Entertainment to give a real insight into what it's like to be a Catchbox Partner.
Give impact to your event with Folmer Entertainment
Folmer Entertainment specializes in all things AV, providing expert conference support, sound solutions, and video production to a diverse client base across the Netherlands. Founder Ed Folmer fell in love with the industry from an early age, before turning his skills to technology and IT solutions. Having worked in South Africa for a number of years, Ed returned to Holland with a desire to get back to his roots in AV and music. Ed now heads up Folmer Entertainment, and the company has established a reputation for going above and beyond when it comes to delivering AV solutions. Though running a company keeps Ed busy, he still finds time to DJ weddings and parties in his spare time!
When did you first hear about Catchbox?
Ed first came across Catchbox in an online video and was immediately fascinated by the idea of a throwable wireless microphone. In the early days of Folmer Entertainment, Catchbox seemed like the ideal product to demonstrate his new company's focus on innovative but cost-effective AV solutions. "We needed a product that was a little bit different. Not just a microphone, something special." Ed admits that at first, they were unsure how potential customers would react, but is thrilled with how things have turned out!
"A lot of our biggest clients started working with us because we had this throwable wireless microphone and they had never seen anything like it. Catchbox has been like a magnet for us – it's helped us attract businesses who are first intrigued by this innovative product, but then also stay for everything else we can do." Ed's enthusiasm for Catchbox and his extensive knowledge of the product have even earned him a new nickname; "These days, people actually see me as 'The Catchbox Guy' and I love that!"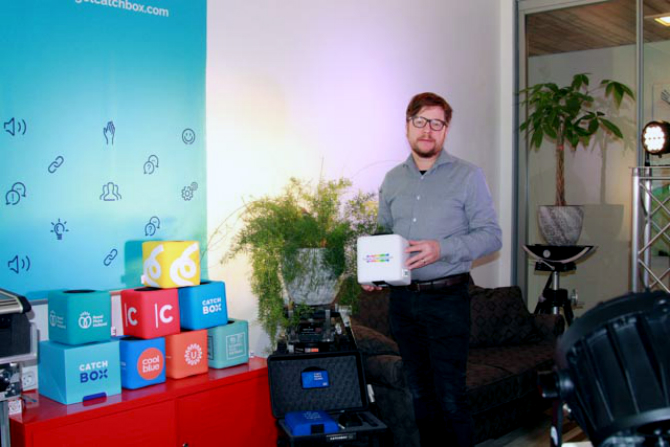 What are your clients looking for?
Ed gets all sorts of requests, but there's one thing in particular that all his clients are looking for. "What they really want is peace of mind. Our goal is to make sure they don't have anything to worry about: they need to be able to sit back and relax – at least from the AV side. To do this, we need to build up trust with all our clients, and in turn, we really value the faith they put in us. Ultimately, this is what drives us to do what we do! At the end of it all, happy faces from event attendees and company directors are how we know we've done our job well."
What are the main challenges Folmer Entertainment encounter?
The AV industry is always on the move and working with such a diverse range of clients provides Folmer Entertainment with a unique set of challenges. "We've got to be sure to work within the client's budget, and in this industry that isn't always easy. We also challenge ourselves each day by daring to be different. With our solutions, we aren't just looking to copy, we're constantly looking to innovate."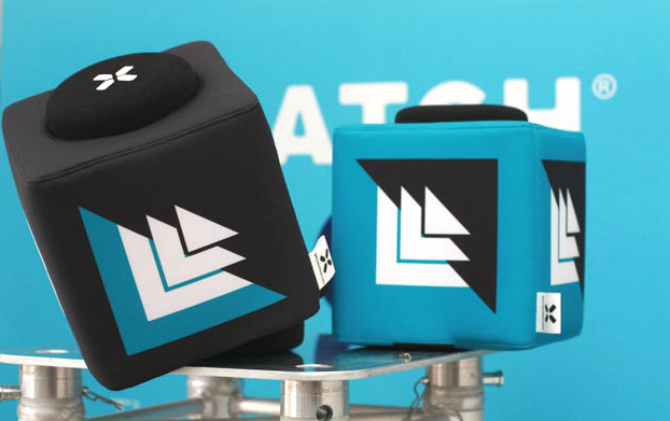 When it comes to events, what can you NOT do?
"That's my main problem – I think I can do anything!" Whilst a Jack-of-all-trades in many ways, Ed knows the value of playing to your strengths and not being afraid to delegate responsibility when necessary. "Sometimes as a business owner, you have to be prepared to let others take charge so that you get the best possible outcomes."
How do you adapt to such a challenging industry?
"We stay ahead of the game in terms of tech – we do product training, and we know how stuff works." Ed himself is a Catchbox expert and knows the product range inside out! This attention to details ensures that Folmer Entertainment and the products they use are ready for any situation.
What does Folmer Entertainment look for in a partner?
When it comes to choosing the right people to work with, communication is key for Ed: "If I have a problem, I need to be able to make a call and get an honest answer quickly. The guys at Catchbox really understand this and it makes things so much easier for us. It's great to know the support we need is just always just one phone call away."
How would you describe your experience with Catchbox so far?
"It's been such an adventure for us! In many ways, both companies have grown together." Keen to build on the success of the last few years, Ed is looking forward to bringing Catchbox's latest innovations to Folmer Entertainment's clients. I'm really excited about the new Presenter Microphone and the possibilities it opens up for us. We're always looking for new ways to shake things up for clients, and Catchbox keeps coming up with the products for us to do it!"