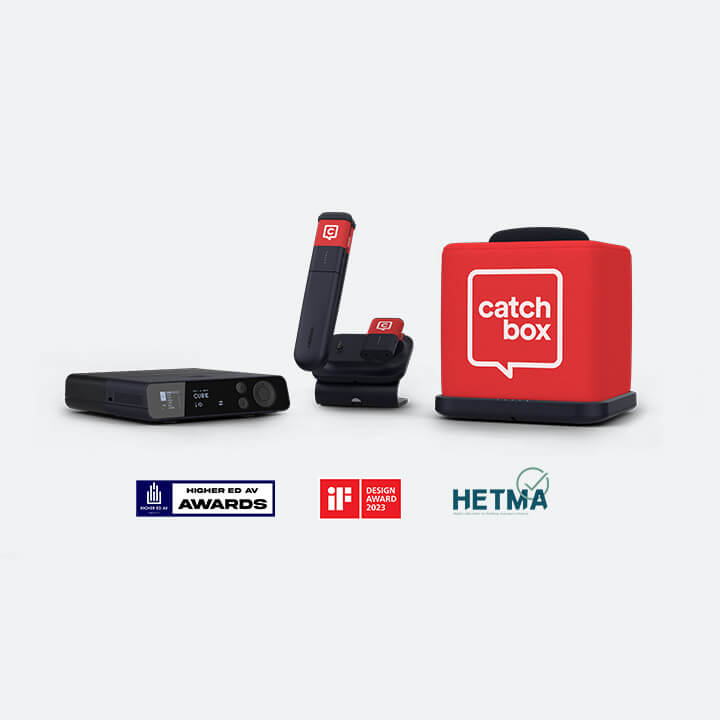 Get people talking.
Kickstart the conversation with Catchbox - the engagement microphone. Customize to suit your brand and maximize participation in any situation.

Trusted at the top
Over 40% Fortune 500 companies use Catchbox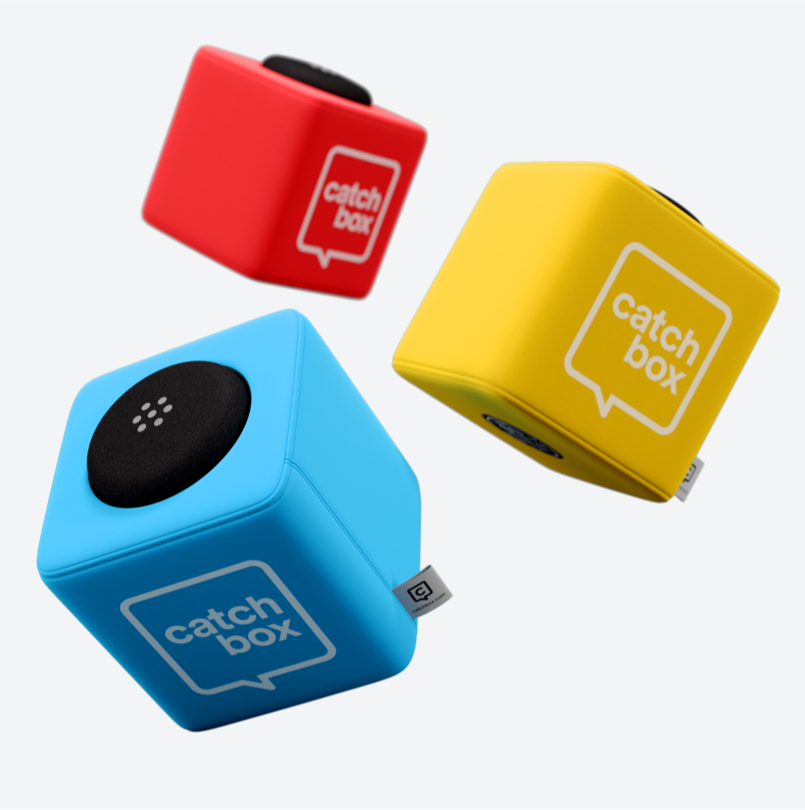 The engagement microphone
Meet Catchbox
Catchbox encourages everyone to join the conversation. The unique fun-factor of catching and throwing breaks down barriers and allows people to feel confident when sharing their ideas.

Who should use Catchbox?
Engagement for any situation
Catchbox plus & presenter mic
Ideal for Hybrid Classrooms
Give a voice to both teachers and students. Create a better blended learning experience for both in-class participants and remote students with Catchbox plus.
Product lines
Find the Catchbox for you