The importance of design behind Catchbox's award-winning products
The Catchbox Plus system, featuring the world's first throwable mic and a customizable lavalier mic, was recently awarded the prestigious iF Design 2023 Award.
July 20, 2023
The Catchbox Plus system, featuring the world's first throwable mic and a customizable lavalier mic, was recently awarded the prestigious iF Design 2023 Award. We picked the brain of our very own Pyry Taanila – Catchbox's co-founder and Chief Design Officer – to reflect on the design philosophy and decision-making process behind Catchbox products.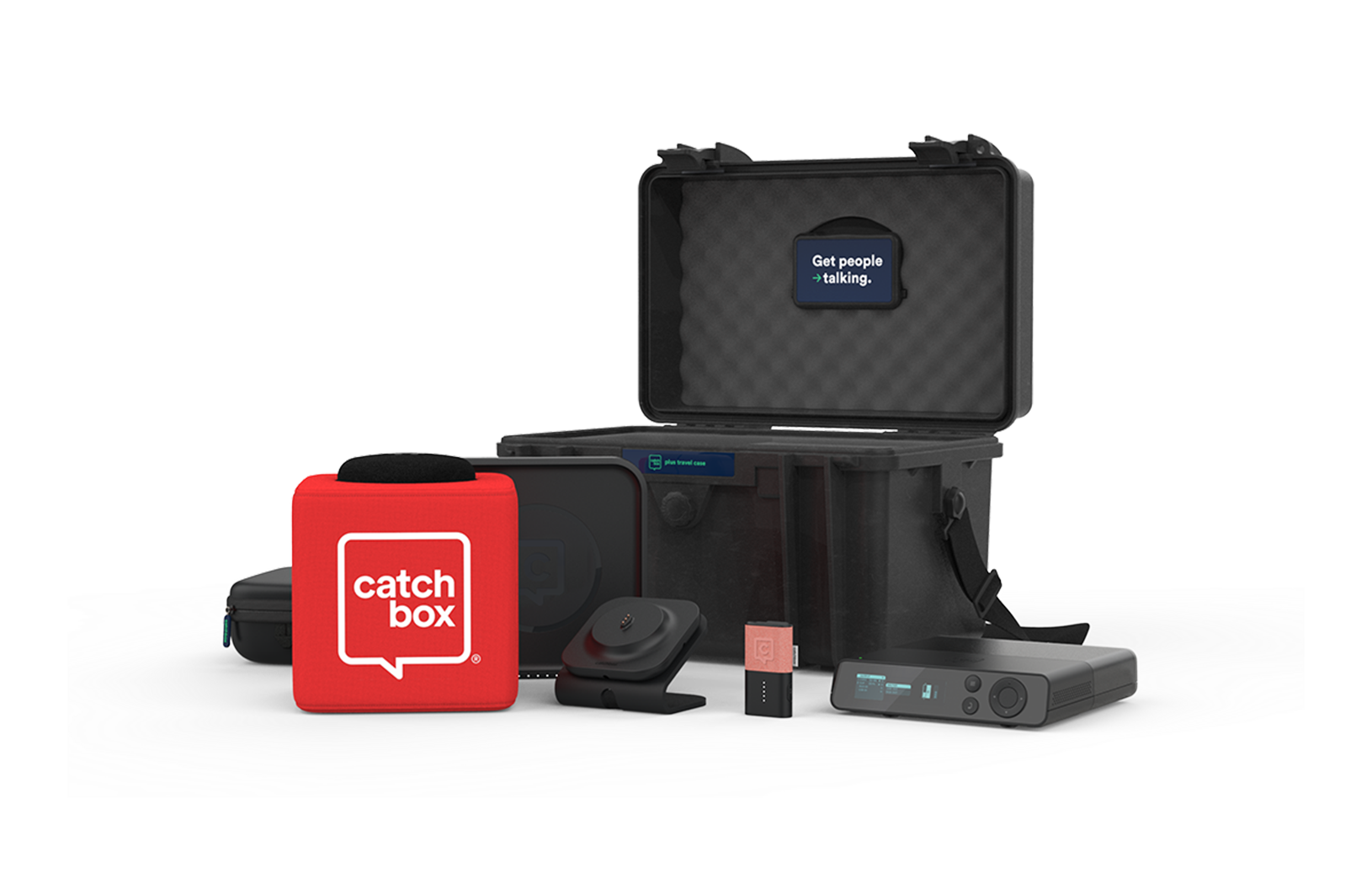 Breaking boundaries and empowering change
Catchbox's journey began when the founders noticed a lack of audience engagement during events like Q&A sessions and university lectures. They were characterized by minimal participation and a dearth of questions. This observation set in motion the thought process which led Catchbox to define the key element required for effective communication: human presence. This revelation started Catchbox's journey to design products that support engaged and active participation in discussions.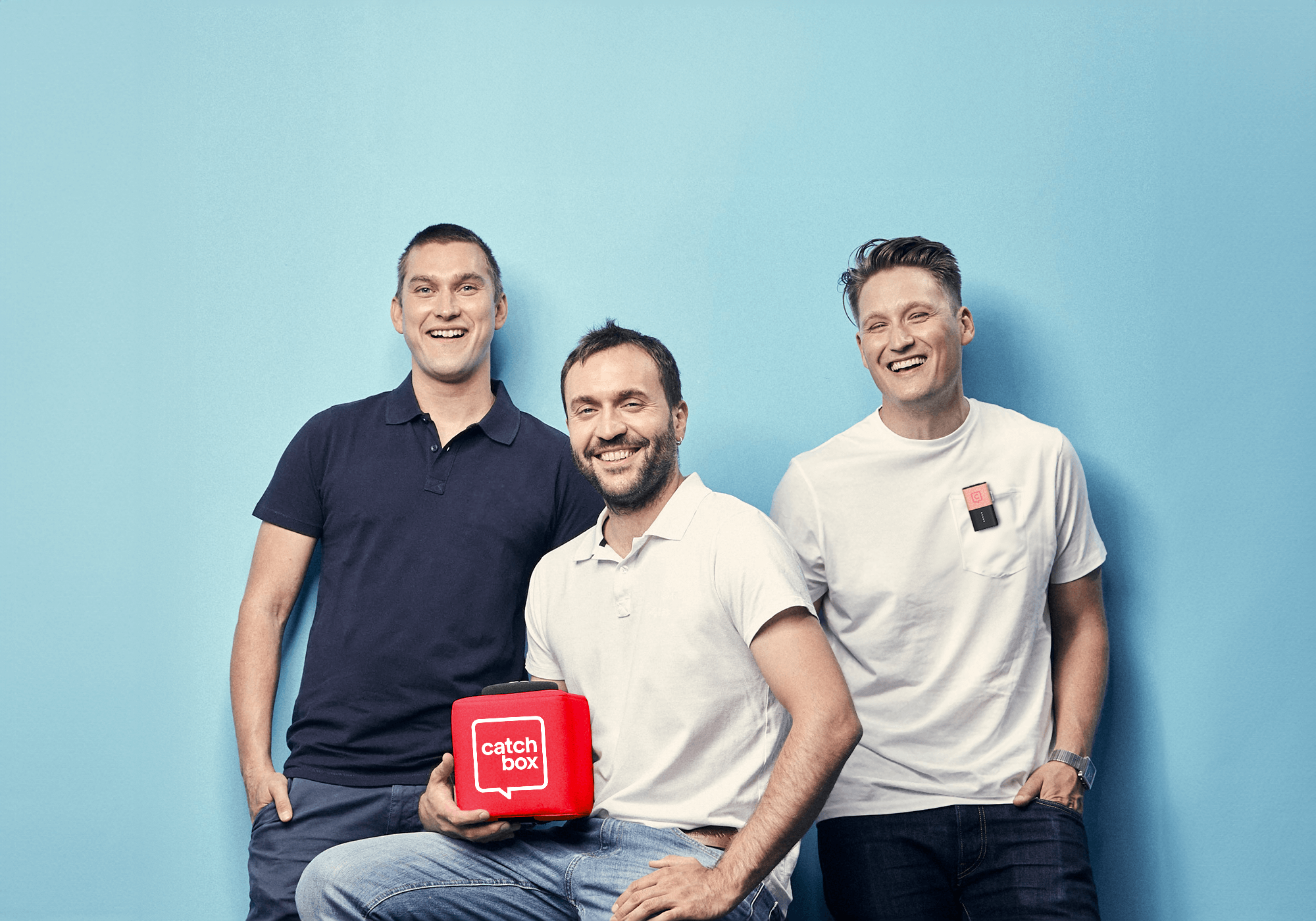 As Catchbox sought to understand the audience's perspective, it became clear what the problem was – the lack of effective tools to increase presence and commitment from the group.
Why do people hesitate to speak up? How many people stay quiet? Could it be that the conventional microphones used in such settings are intimidating and inconvenient – not really designed for groups of people?
And thus, Catchbox's design philosophy took shape, rooted in an empathetic understanding of a practical problem that had long been overlooked.
"We often tend to accept things as they are without questioning them," Pyry explains. "However, we wanted to challenge the status quo."
User-centric design approach
According to Pyry, the industry of professional audio equipment is often devoid of emotional engagement. Due to its extensive legacy rooted in studios and staging equipment, it tends to be highly technical – catering to those who know how to operate these complex and expensive devices, not the average person who actually uses the products on a daily basis. "In contrast," as Pyry explains, "we aim to foster a deeper emotional connection between users and our products."
Catchbox recognized the potential to create audio devices that are less daunting to use. Their vision was to create products that were the antithesis of complexity, instead focusing on simplicity and accessibility – enabling anyone to effortlessly pick them up.
Catchbox's design started with a clear focus on the end user. For our first product, the goal was to enhance the experience of passing the microphone – making it effort-free, enjoyable, and interactive. The aim was to develop a durable and throwable device that could inject an element of fun into an otherwise formal affair – to create a product that would be easily accessible and intuitively user-friendly.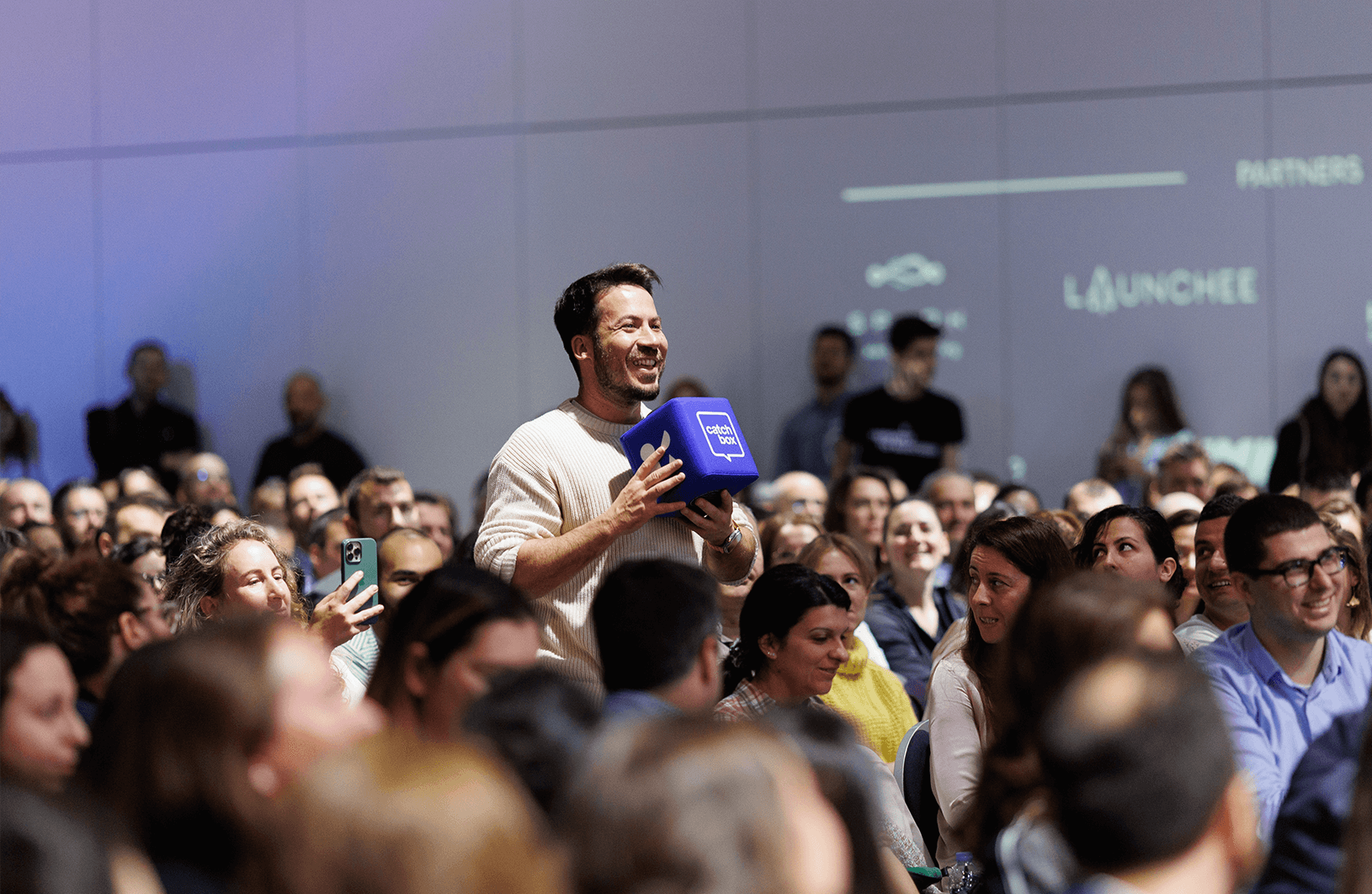 Understanding the enduring value of simplicity, Catchbox chose a cube-shaped microphone as the ideal solution. Its straightforward design eliminated the need for complex instructions or extensive technical expertise, ensuring that users of all ages and skill levels could effortlessly engage with the device.
The microphone's clean lines and geometric symmetry made it suitable for a wide range of settings and events. Whether it was a conference, a lively panel discussion, or a casual social gathering, the cube-shaped Catchbox microphone seamlessly integrated into any environment without disrupting the overall ambiance.
With its exceptional sound quality and captivating design, the Catchbox swiftly gained popularity as the go-to choice for capturing whole-room audio. Amidst the Covid pandemic, it provided an effective solution to a pressing issue – empowering remote participants to experience crystal-clear audio quality and thus encouraging their active participation in the discussion alongside the in-person audience.
Expanding the horizon with Catchbox Plus
With Catchbox Plus, the company introduced Clip – a lavalier microphone designed for teachers, meeting leaders, and presenters. With Clip, speakers can effortlessly deliver hands-free presentations, all the while engaging the audience in a natural and unrestrained manner.
The idea behind the product was to broaden the scope of the original Catchbox. The cube-shaped throwable microphone effectively served its purpose of engaging the audience during Q&A sessions and similar scenarios.
However, at Catchbox, we refused to rest on our laurels and found another audio experience that could be improved. "Throughout the journey, our design philosophy remained consistent," Pyry notes. "We consistently asked questions and sought to identify the pain points."
We turned our attention to the challenges faced by speakers – people delivering keynotes, teaching in classrooms, or leading discussions. We recognized that traditional lavalier microphones were intimidating, inconvenient, and restricted speakers' interactions, hindering their natural flow.
To address this challenge, Catchbox designed a product that combines high audio quality with an intuitive and user-friendly experience. The Clip stands out from other solutions with its compact and lightweight design, eliminating the weight and bulkiness associated with wired lav mics. Users can effortlessly clip it on or wear it on a lanyard for added convenience. The device features a minimalist design with a single mute button, eliminating user confusion – they can simply pick it up from the charger, clip it on, and start speaking without any hassle.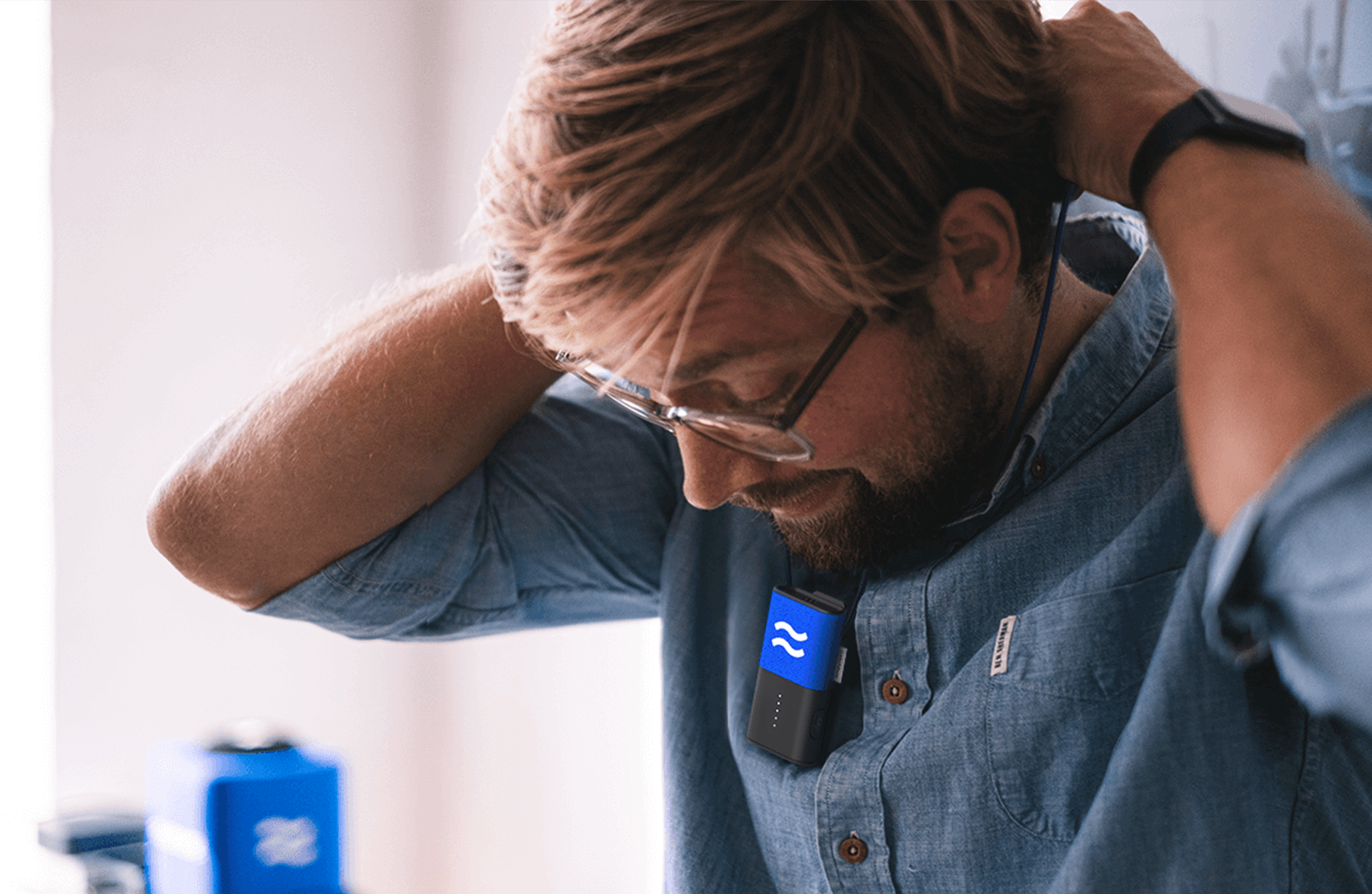 With the upgrade, Catchbox Plus emerges as a comprehensive audio capture solution for any environment – be it conferences, lecture halls, or company meeting rooms. When paired together, the Clip and the Cube create an audio synergy, which empowers both speakers and audiences. Without skipping a beat, Catchbox effortlessly accommodates any setting, be it in-person, hybrid, or remote.
Making professional audio more accessible
In the realm of professional audio, there has long been a prevailing stereotype that complexity is synonymous with professionalism. Catchbox challenges this notion and firmly believes that high-quality audio experiences can also be user-friendly and intuitive.
Catchbox's design philosophy lies at the core of this mindset. According to Pyry, to create truly innovative products that resonate with users on a profound level, you need to develop a deep understanding and empathy for their problems. By doing so, you can provide solutions that may have been previously overlooked.
And this is what we continue to do – foster effortless engagement by designing products that encourage active participation from speakers and audiences alike.
Recommended
Find out more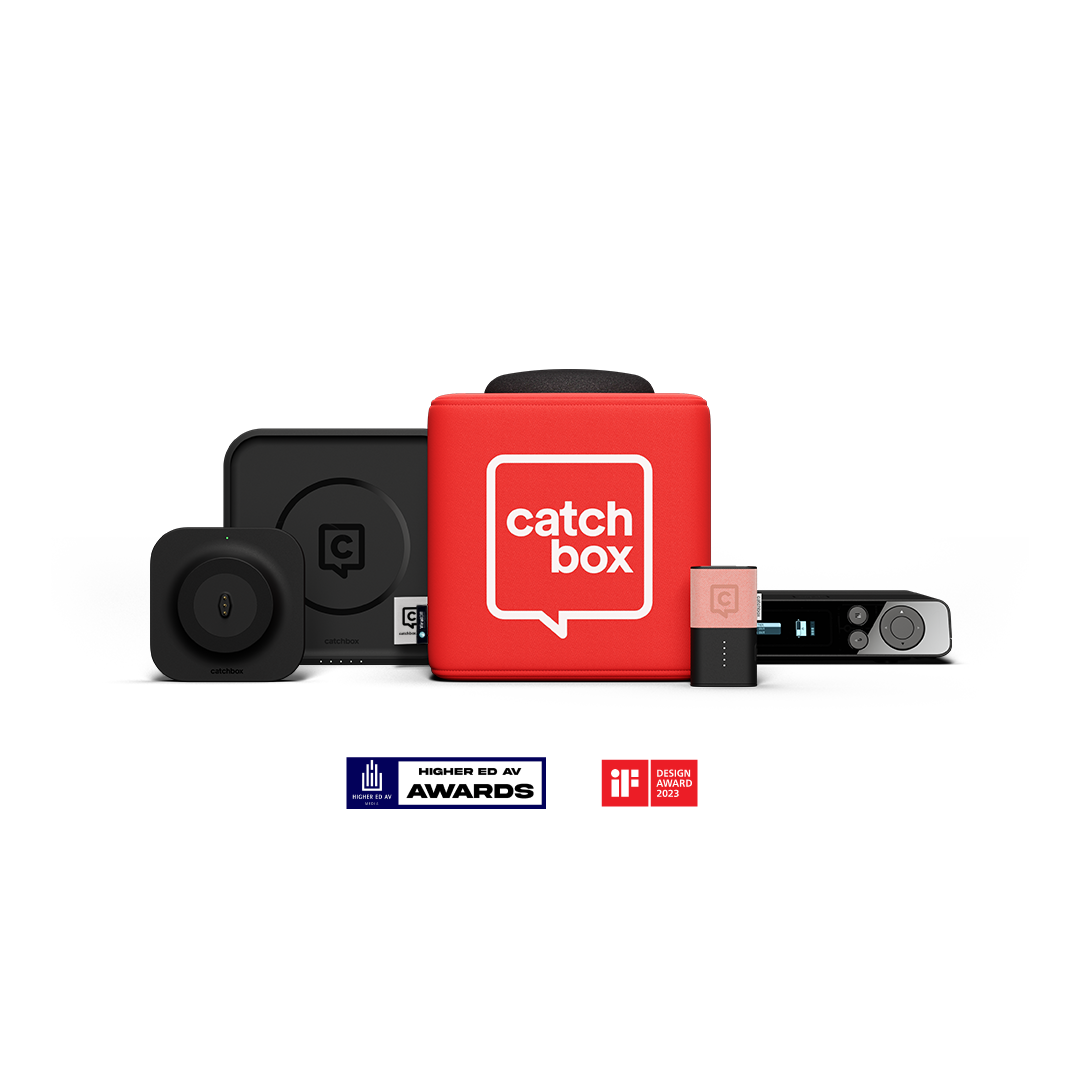 Make every voice heard with Catchbox Plus
The award winning Catchbox Plus is a wireless microphone system featuring the Cube throwable mic and the wearable Clip presenter mic. Catchbox designed a product that combines high audio quality with an intuitive and user-friendly experience.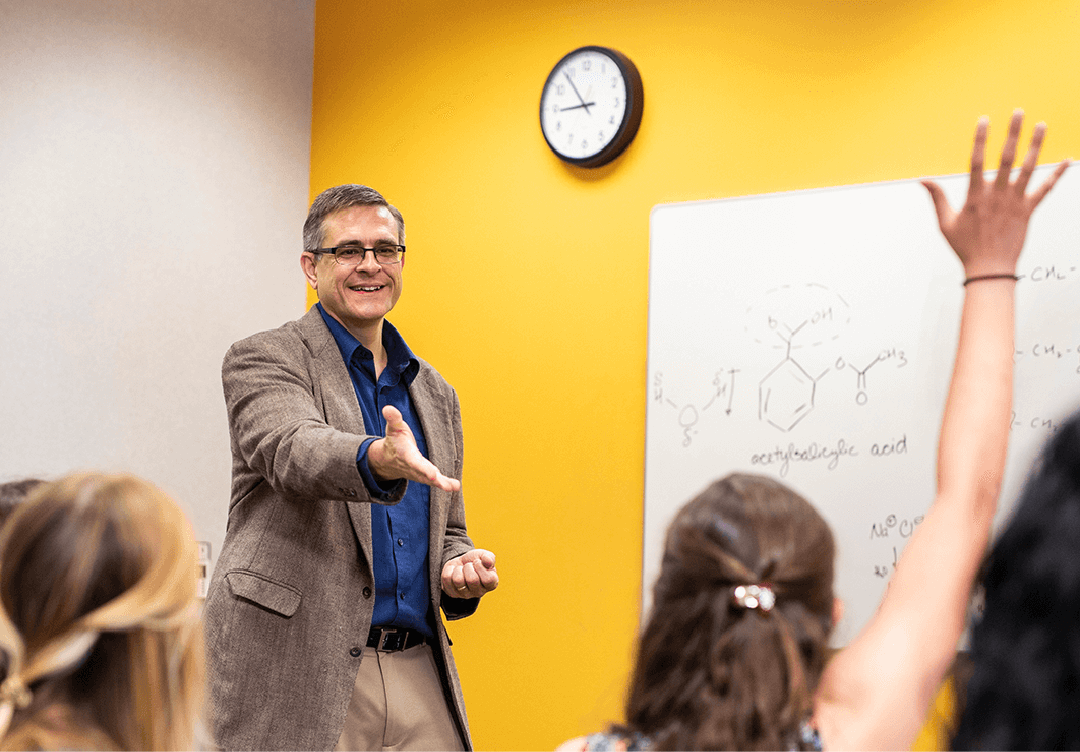 Case study: University of Central Florida
Catchbox's user-friendly wireless microphones have proven to be a reliable and simple solution for professors, promoting engagement and accessibility in classrooms at University of Central Florida.