University of Central Florida uses Catchbox to enhance the lecture experience
Catchbox's user-friendly wireless microphones have proven to be a reliable and simple solution for professors, promoting engagement and accessibility in classrooms at UCF.
June 26, 2023
Watch this case study on Youtube
A wide array of highly-ranked degree programs, alongside an innovative and inclusive approach to education, have made the University of Central Florida (UCF) a top destination for ambitious students from all over the world.
Supporting the success of students with diverse needs and diverse challenges is no small task, but it's one that UCF takes seriously, as ensuring every person can get the most out of their education is a key part of the university's sustained appeal and success. And a core element of this effort for accessibility is the lecture experience.
"We want every student regardless of location, or other challenges to hear and see as clearly as possible what the professor is trying to demonstrate or lecture," says Scott Pritchett, Manager of multimedia services at the University of Central Florida.
That's why UCF sought to set up audio enhancement in every room for assisted listening, audio capture, and voice lift.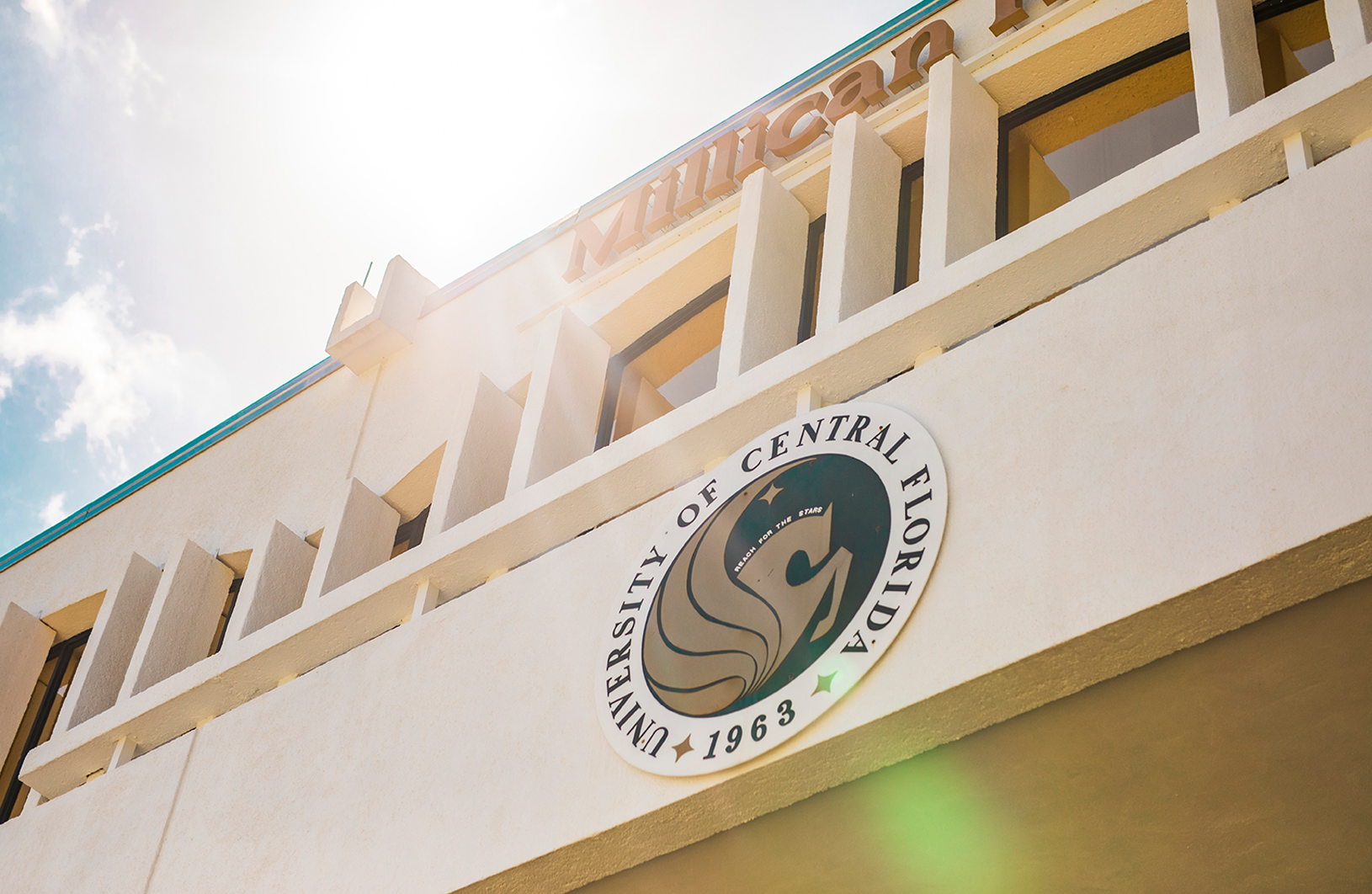 To help realize this goal, UCF's AV team recently turned to Catchbox after the Catchbox Clip caught their attention as one of the most user-friendly wireless clip-on microphones on the market. The team was on the lookout for a simple, reliable, compact, and comfortable local voice lift and lecture capture audio solution for their professors and the Catchbox Clip wearable lav mic ticked every box.
Currently, the rollout is in full swing. More than 30 lecture halls have been equipped with Catchbox microphones (Clips and Cubes), and the goal is to install them in 100 rooms by the end of year, with additional plans for hundreds more in the years to come.
In what follows, we'll take a closer look at some of the challenges Catchbox helped solve and how Catchbox helps UCF achieve its goal of classroom audio standardization.
Finding the missing piece
This isn't UCF's first foray into classroom tech. Quite the opposite – the university has a stellar track record for innovation and has been hard at work perpetually modernizing their lecture halls. For example, most of their rooms are now equipped with a projector, screen, a local computer, a document camera, an audio system, Apple TV for screen sharing, and more.
So when UCF sought to equip their lecturers with new presenter microphones for professor audio capture, they knew exactly what they were looking for.
"We needed wireless, wearable microphones with the right form factor that can connect to an in-class audio system and remote student audio," Scott recalls.
It was surprisingly difficult to find a solution that would match these criteria. The vast majority of wireless microphones on the market proved to be far too bulky for comfortable and unobtrusive wear by lecturers. Whereas smaller mics typically still come with battery packs, which was a deal breaker if there's the option not to have one.
Having tested several options, the Catchbox Clip became the obvious choice due to it being compact, wireless, and easy to use.
The Clip also quickly proved its simplicity and intuitiveness. When you're the second largest university in the US, it's virtually impossible to provide tech training for all the staff, hence any new tech should be masterable on the fly. Having placed some units in trial classrooms without informing the lecturers, UCF's AV team awaited calls for support, yet none came, as virtually everyone instantly picked up on how to use their new Clip.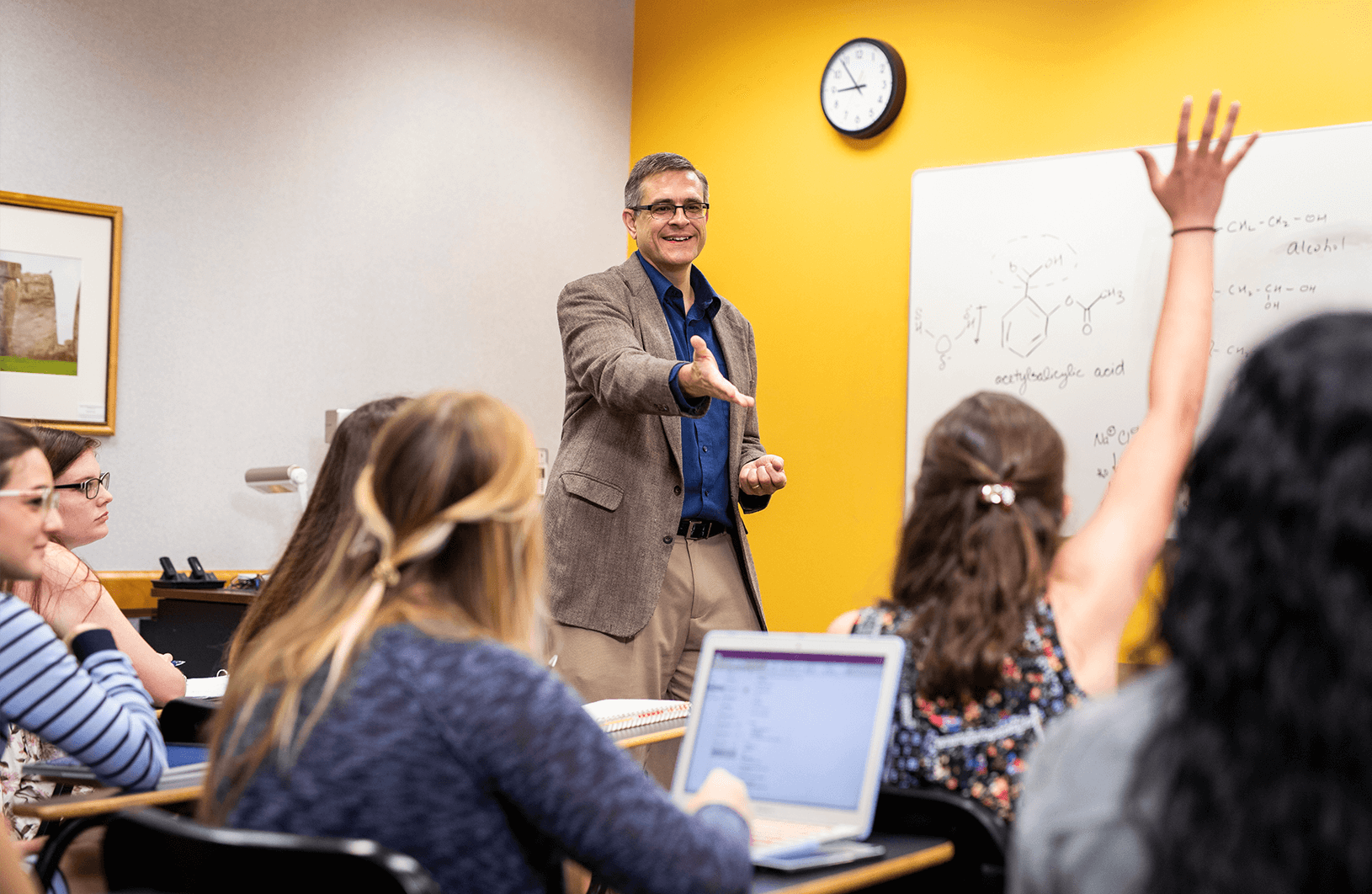 Likely because the Clip is as simple as it gets – it's always on, you can see the battery levels, and you just pick it up from its conveniently mounted charging station and go, allowing professors to instantly start the lecture without any additional setup steps needed.
"Perhaps too simple," Scott laughs. "The biggest problem we've had is that professors tend to look for an off switch before realizing there isn't one".
At Catchbox, ease-of-use and user-centricity are the foundations that underpin all product design and development, so hearing both professors and the AV team praise our solution's simplicity and intuitiveness signals a job well done.
Catchbox in the classroom
Having moved away from the hybrid model (save for exceptional cases when a student cannot attend), the primary use case for the Clip microphones is professor audio capture for local voice lift and lecture capture with Panopto.
For assistive in-class learning, the Clip works in tandem with a system called Listen Technologies, which is integrated into every classroom and available to any student in need. With the help of an infrared receiver that can be plugged into either a headset or laptop, students can have the speaker's voice amplified or transcribed at their convenience.
Audience audio is more tricky. To ensure that in-class discussions and student engagement is captured for assisted listening, UCF uses a combination of Catchbox Cube throwable mics and ceiling microphones. Ceiling mics work well for quickfire discussions, when students are too excited to wait for the Cube to reach them, however, the Cube's superior, ambient-noise-free audio quality is typically favored in more organized Q&A sessions and discussions.
One of the most common benefits of using the throwable Catchbox Cube in classrooms is that it boosts participant engagement. Has this held true for UCF, too?
"It depends on the teacher, more than anything," says Scott. "Teachers that engage students and make room for discussion find the Cube a useful tool for further improving how they interact with their audience. For them and their students, it's absolutely an engagement booster. For other professors – those who prefer to present their lecture and leave – the Cube doesn't do much."
Challenges faced by the AV team of a 70,000-student strong university
"Our goal as the AV team is to ensure the highest level of classroom AV uptime," Scott reveals.
This is no small challenge for a university that has quickly grown to 480 rooms – a growth accompanied by rapid digitalization. Moreover, the university used to be separated into the different colleges as far as their IT support went and they've been trying to merge it into one central IT model for the entire campus to standardize the technology and support, as well as streamline operations.
Accordingly, a core factor for introducing any type of technology into the classroom is that it must be reliable and easily maintained.
"At UCF, a classroom is used from 7 in the morning until 10 o'clock at night, so we have to make sure any equipment we put into the classroom is robust enough to last that long every day for at least five days a week throughout the whole semester for five years or more," notes Todd McMahon, UCF's Assistant Director, Instructional Resources.
Reliability doesn't just mean longevity, but also a lack of surprises in the day-to-day. As an example, Todd points to the Clip Charging Dock's strong magnet, which dependably secures and charges the Clip microphone, ensuring that it's always ready to go. This has been an issue with microphones from other manufacturers, where a teacher picks up a mic only to find it out of charge because the previous user didn't set it down properly.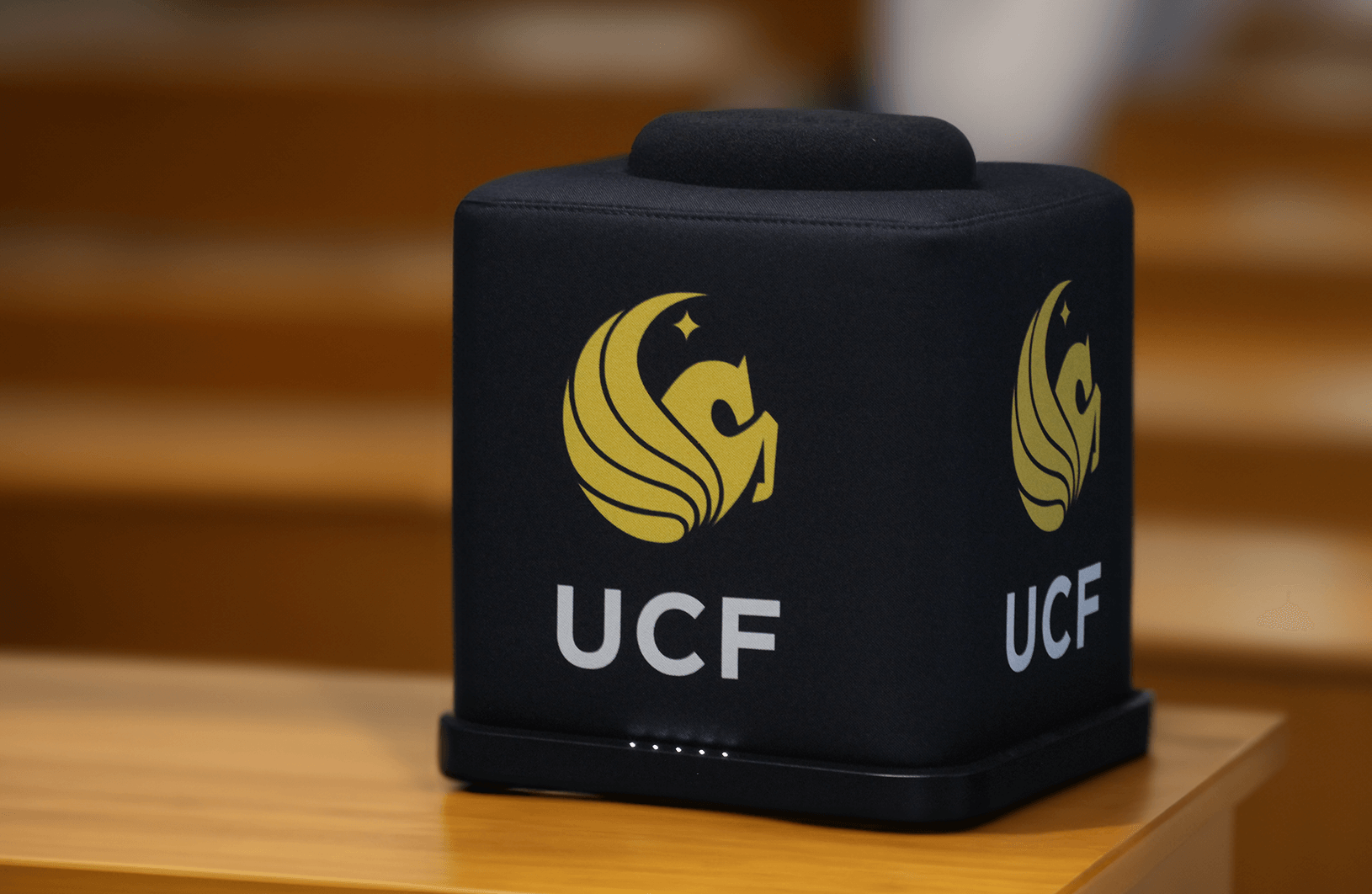 Or worse yet – the teacher arrives in the morning to find the microphone gone because the last person went home with it. That's why the Clip mic features a clever built-in alarm system that will alert the wearer when the mic is taken out of range.
"Great job on the loud proximity alarm," Todd laughs. "Our previous mics had a nearly silent one and so one of the devices somehow ended up in Germany. Thankfully, we've had no such problems with Catchbox and I don't think we will".
Reliability also means reliable support. On that note, UCF and the Catchbox team have been working shoulder-to-shoulder to facilitate a smooth rollout.
"The Catchbox team has been very responsive. They're always available and quick to resolve any hiccups or find creative solutions to specific problems in a timely manner. Our team knows we can rely on Catchbox support at any time and that makes our work more productive and less stressful," shares Todd.
The cherry on top – a fantastic branding opportunity
Both the Catchbox Clip and Cube can be easily branded with custom colors and logos – an option that UCF has fallen in love with.
On the more practical side of things, it's an ingenious anti-theft mechanism, as it's instantly clear who the microphone belongs to. But more than that, customizing your microphones is a unique way to appear more professional and have a stronger university brand presence both in class and at events.
"At UCF, we host a lot of world-class guest speakers, companies, and lecturers. Seeing them on stage sporting uni-branded gear is immensely valuable and makes for unique photo ops," shares Scott. "Plus, it works the other way around, too – our people can travel with a Catchbox kit and wear branded microphones at other events, ensuring audiences always know that this person represents UCF".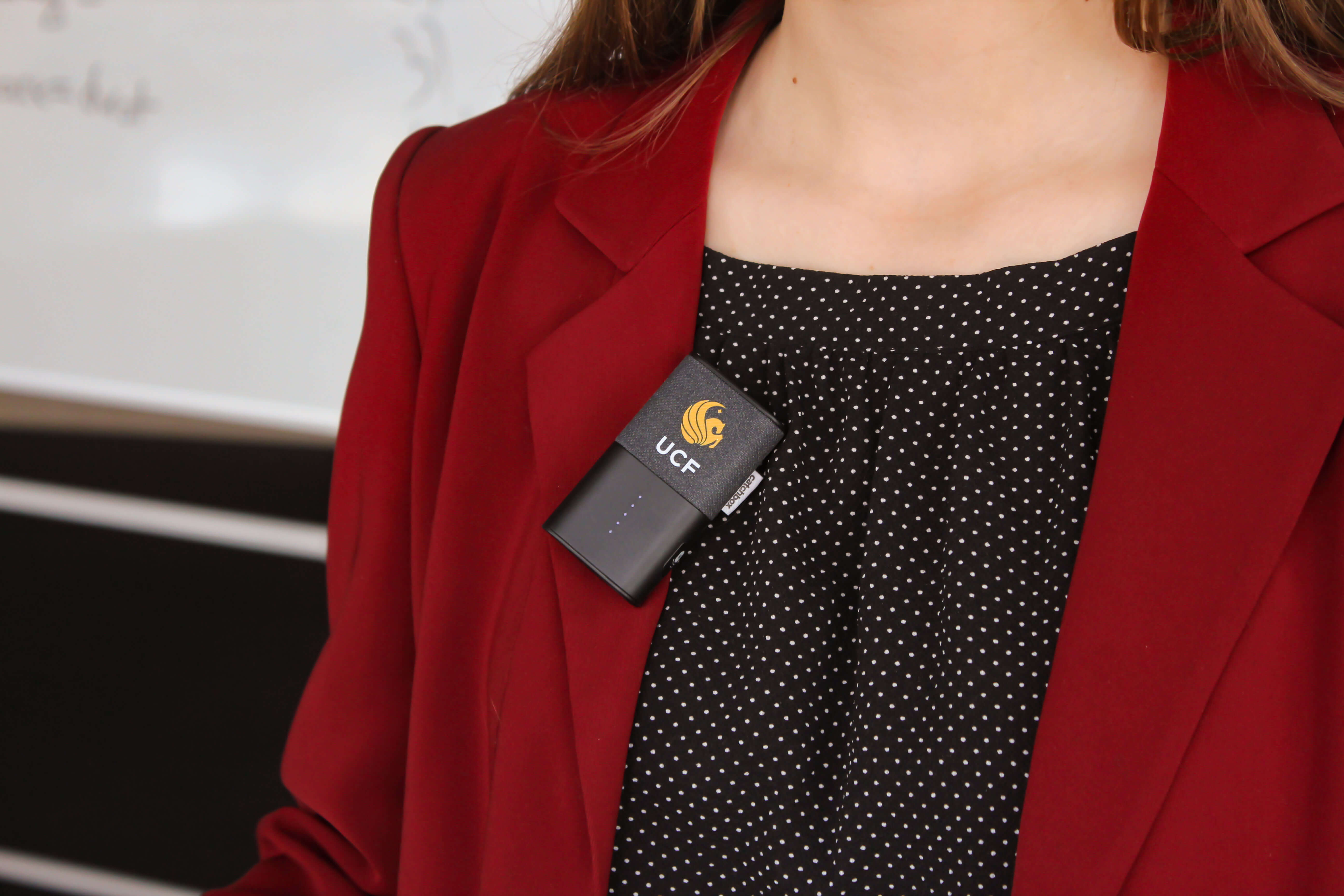 It's a match
All in all, the story is simple – the University of Central Florida needed excellent teacher mics and they found a perfect match in the wireless Catchbox Clip with its small size, reliability, and simplicity.
Simple to set up, simple to use, and simple to maintain, Catchbox has been met with open arms by everyone from students and teachers to the AV team and management, and has allowed UCF to quickly and seamlessly transition into offering professional audio solutions to those who need it most.
The partnership has evolved from there and has done so in a positive direction, as we continue to work together to deliver better audio and more inclusive learning experiences for UCF students.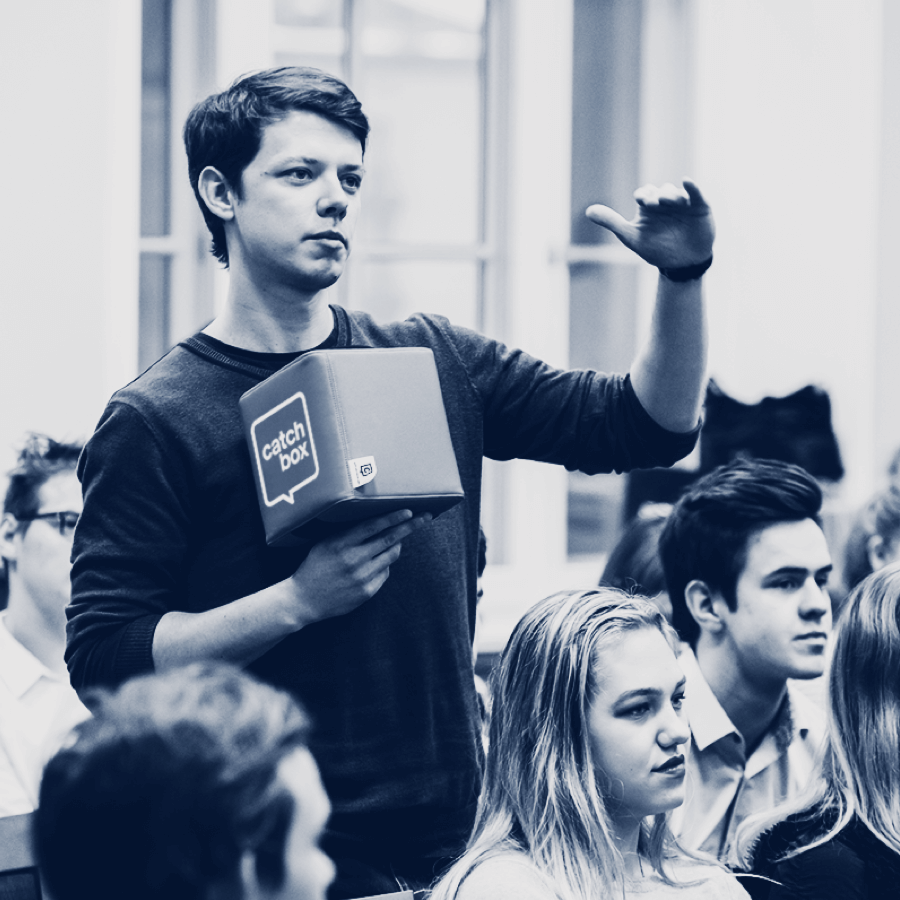 Speak to our expert team
Get in touch
Interested in learning more about Catchbox wireless microphone system for audio capture in auditoriums? Speak to our expert team today to explore how Catchbox can help to transform your classroom.