plus
Wireless microphone system
Up to 100m / 330ft wireless range

Built-in DECT transmitter

Wireless charging

Two mic channels

Customizable cover
from $699
Free shipping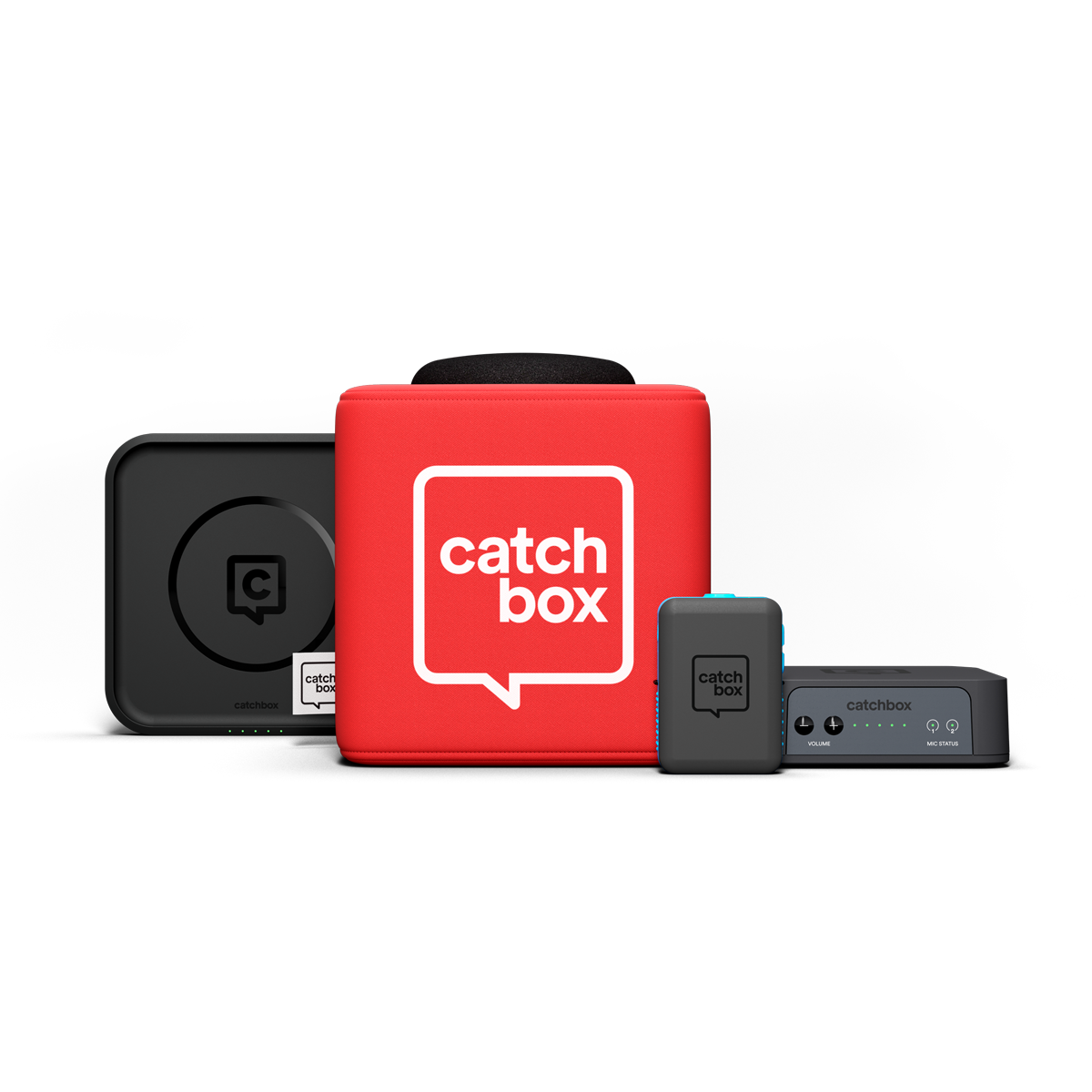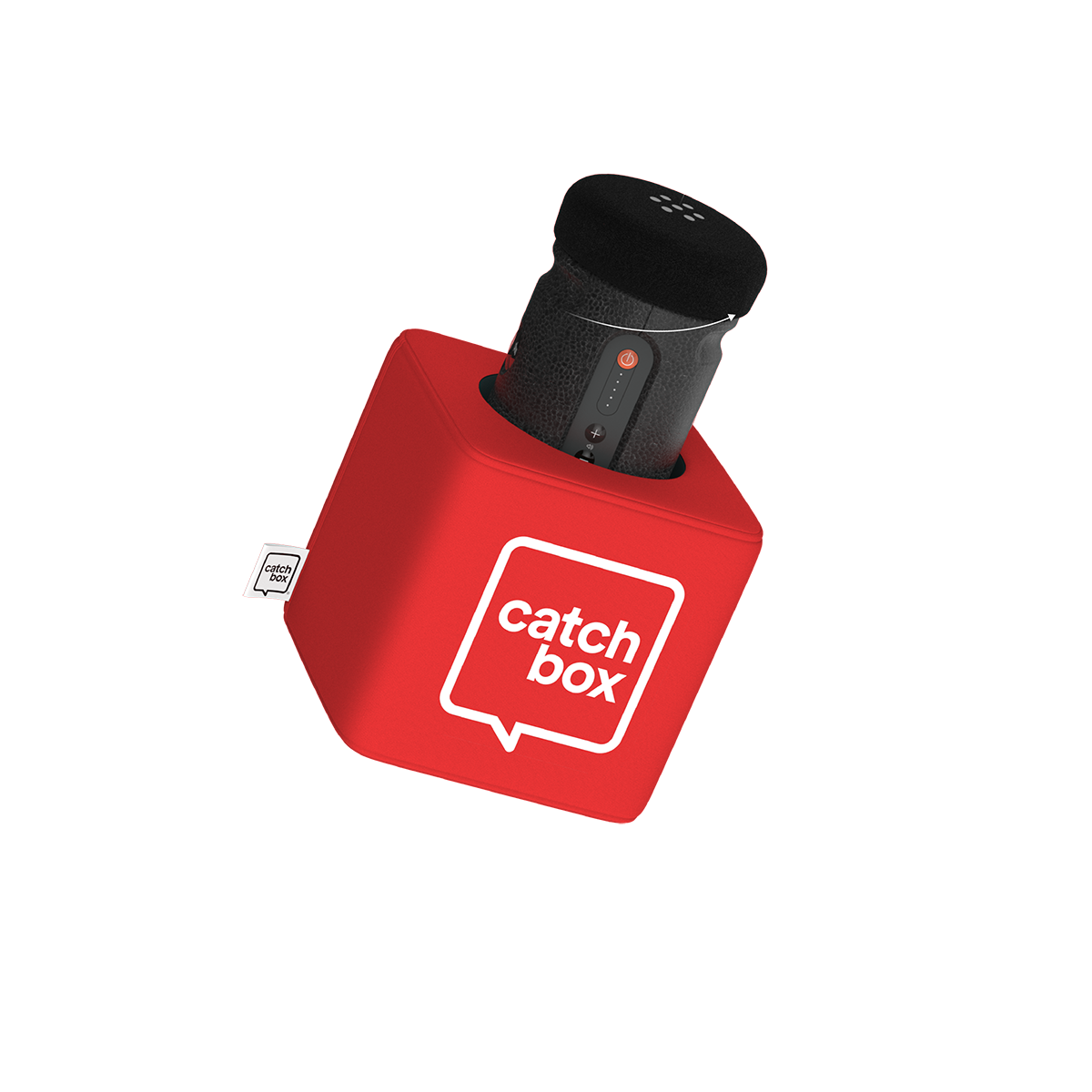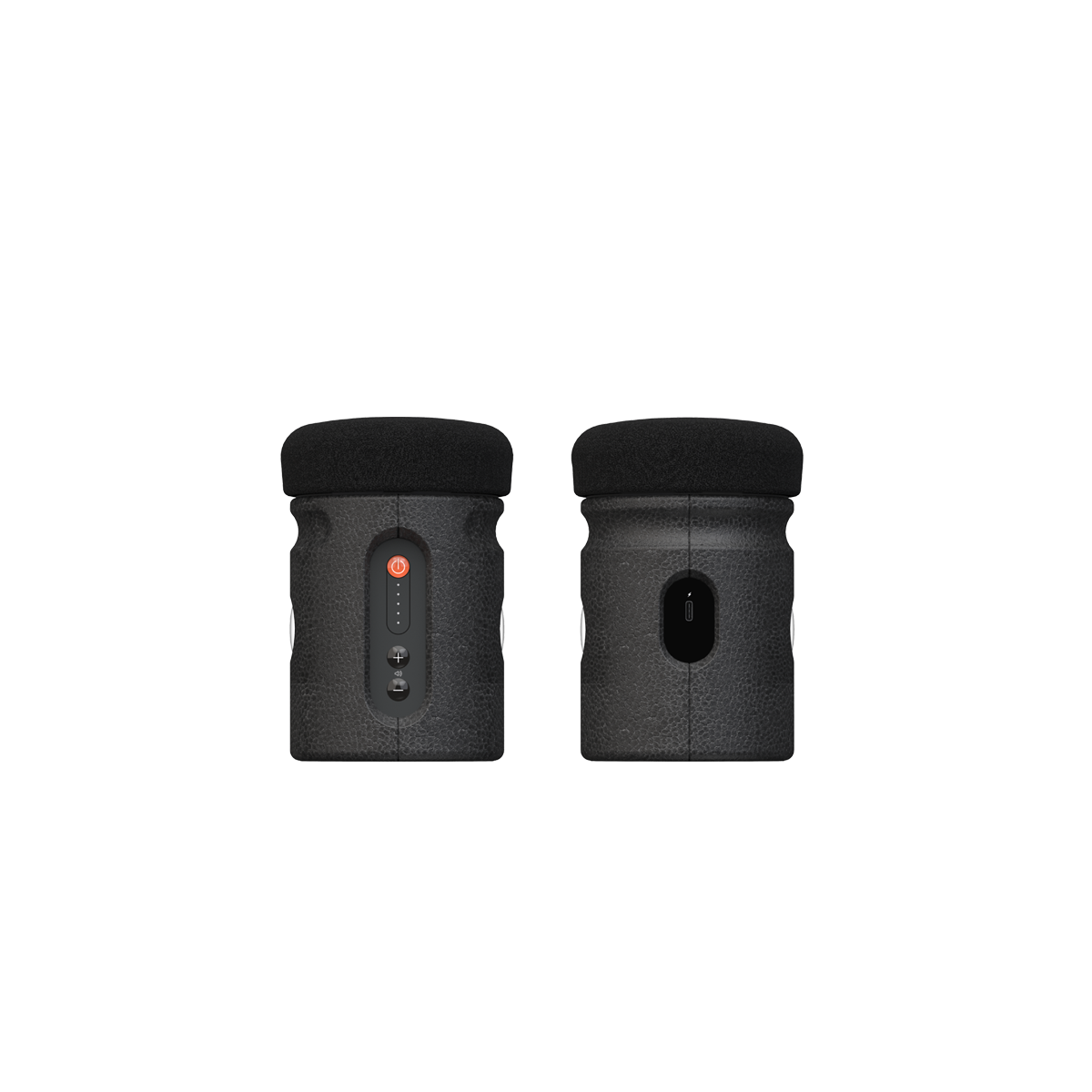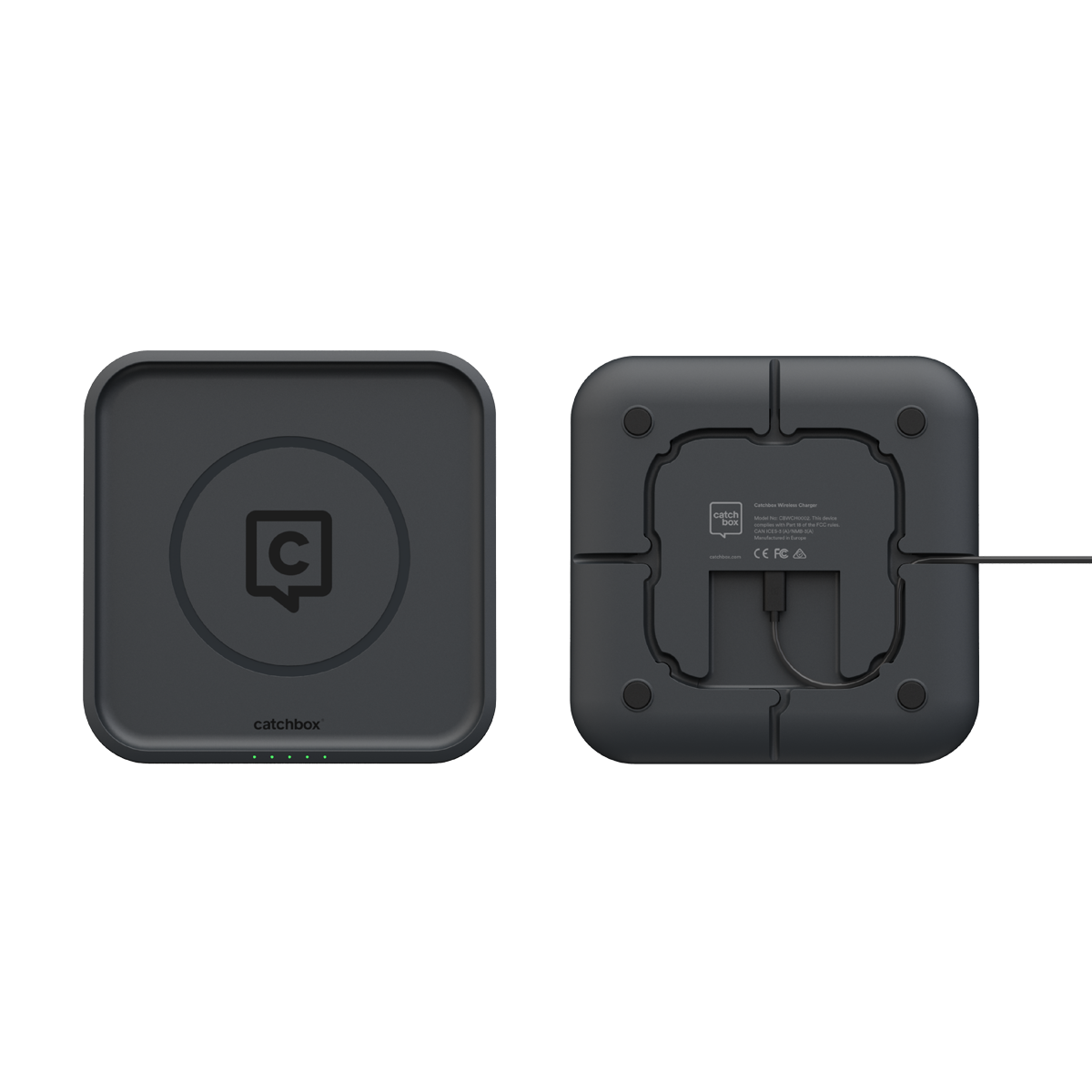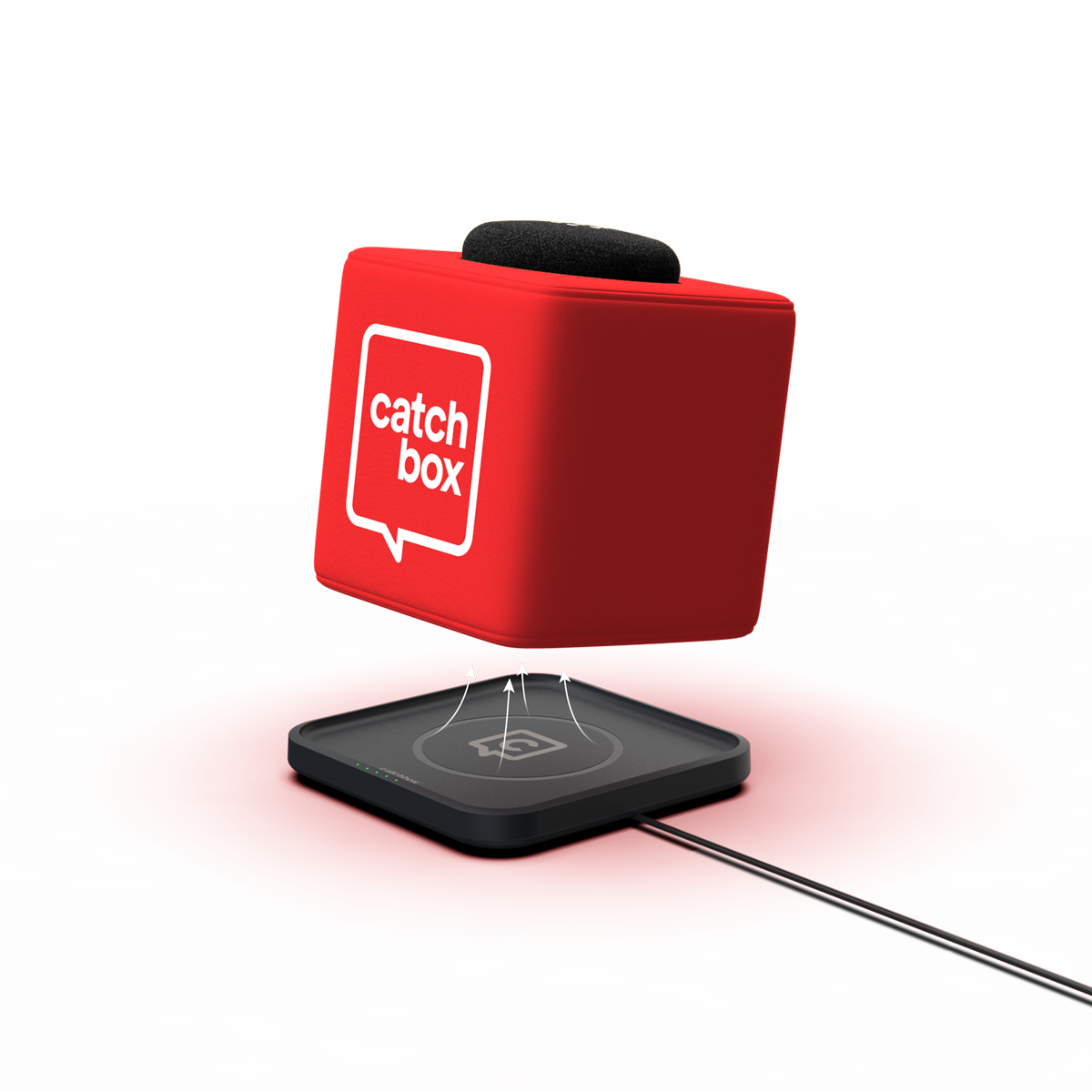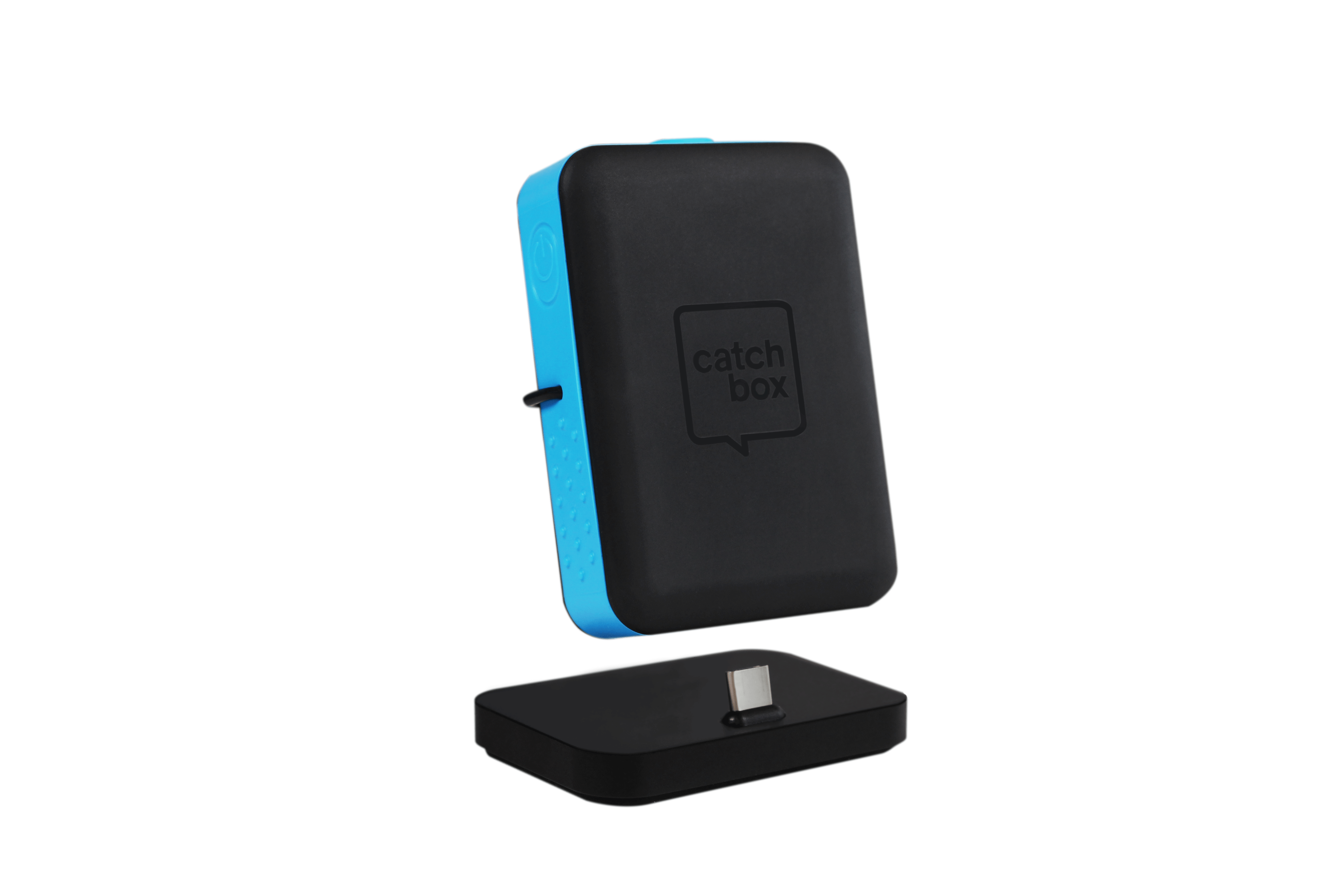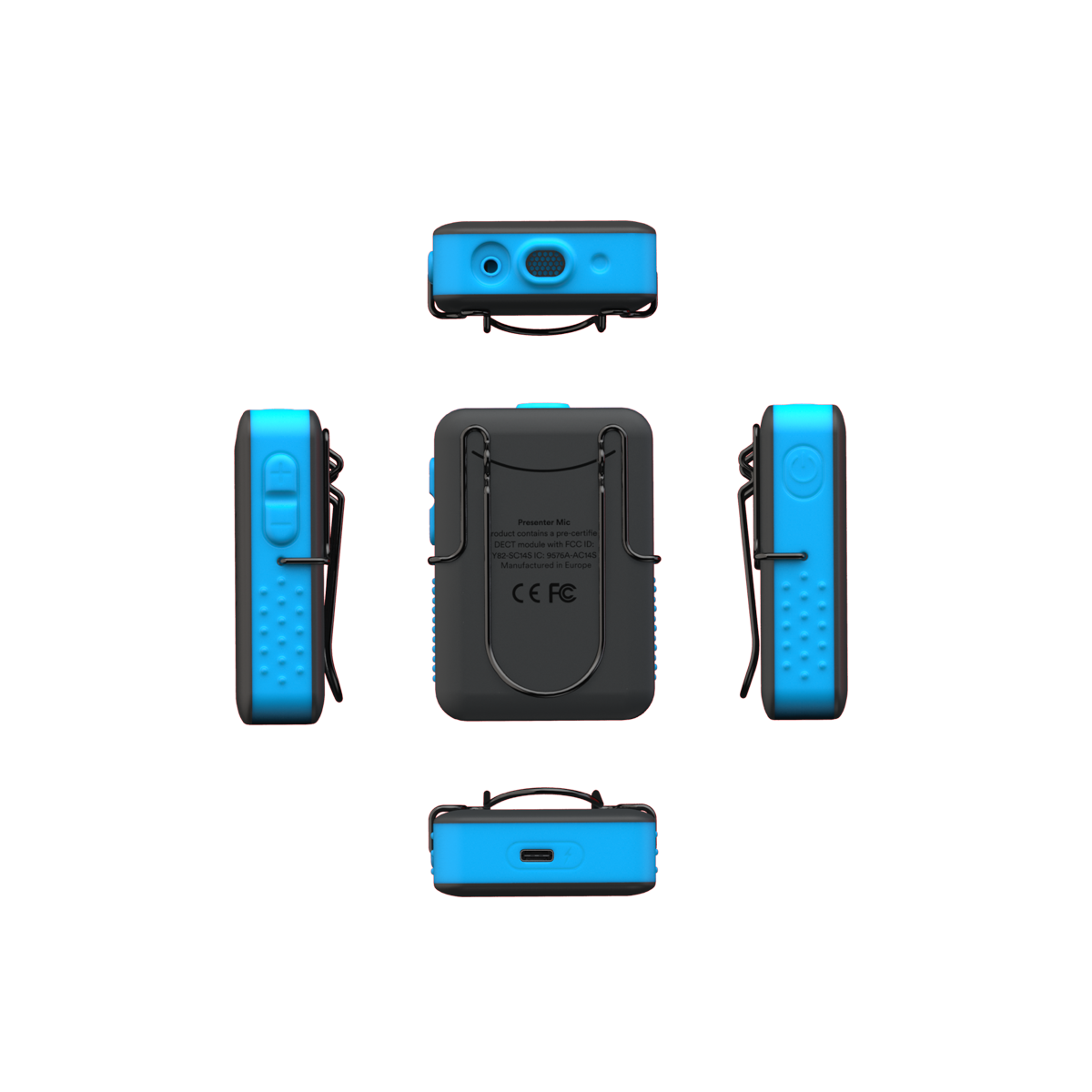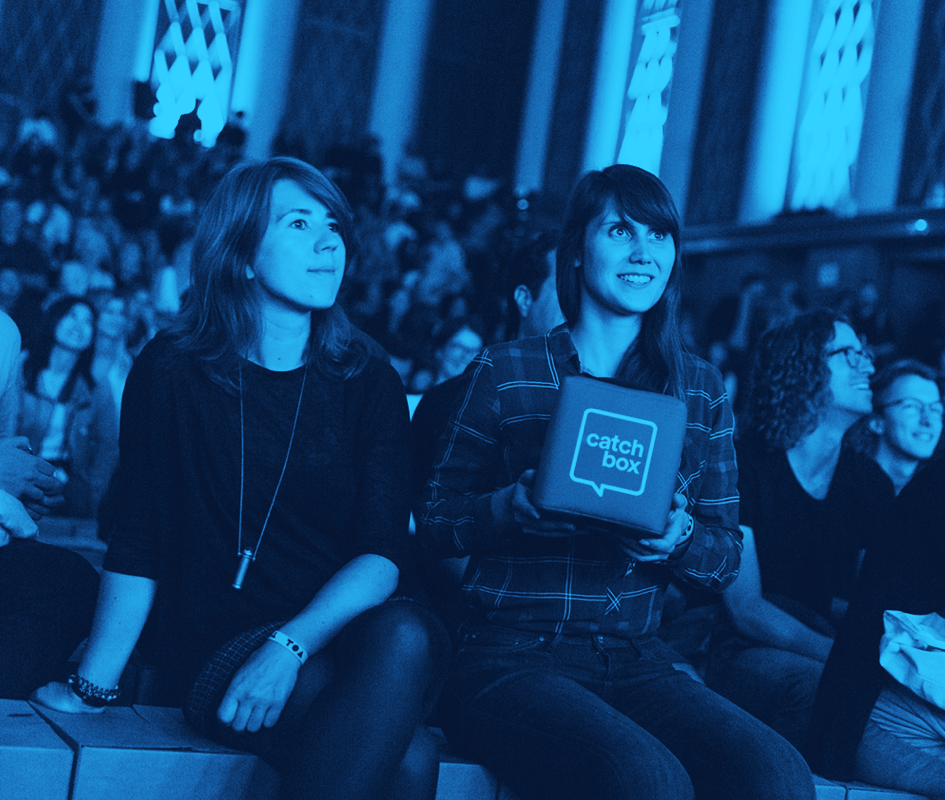 Catchbox Plus
Empower engagement anywhere
Transform your all-hands meeting, activate your event or inspire the classroom with Catchbox Plus. Powerful, versatile and easy to use, Catchbox Plus is perfect for activities of any size.
Technical specifications
Wireless frequency band

DECT / DECT 6.0

Wireless range

100 m / 330 ft.

Wireless signal type

Digital
Microphone pattern

Omni-directional

Audio frequency response

50-11000 Hz

Audio latency

14 ms
Battery type

Rechargeable, Li-on

Audio outputs

Balanced, unbalanced, USB

Transmitters per system

2
Presenter Mic
Share what matters
Take charge of the room with our hands-free presenter mic. Wear it attached to your clothing with a lavalier mic, or attach it to a lanyard and use the internal mic.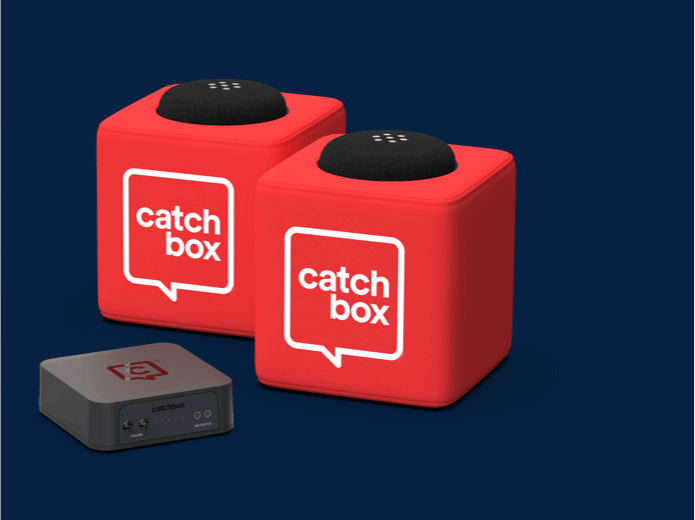 Two mic channels
Double the fun
Maximize participation by connecting two Catchbox Plus microphones to a single Receiver.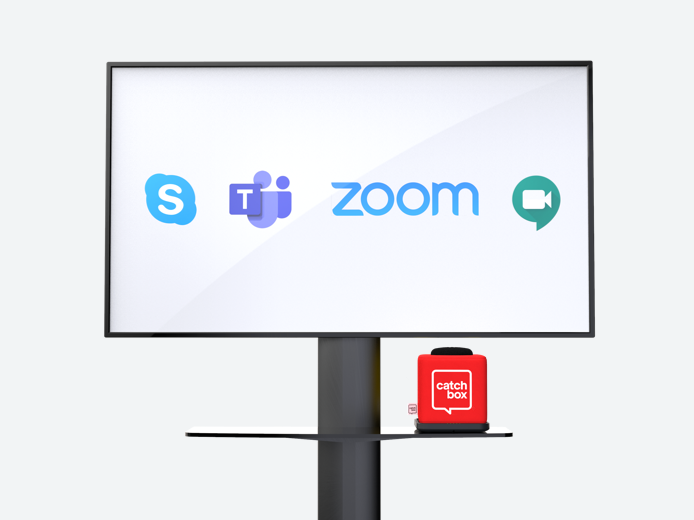 Video collaboration
Bring your team together
Share energy and insights with colleagues or classmates, wherever they are. Catchbox Plus syncs with all major video collaboration platforms via USB audio connectivity.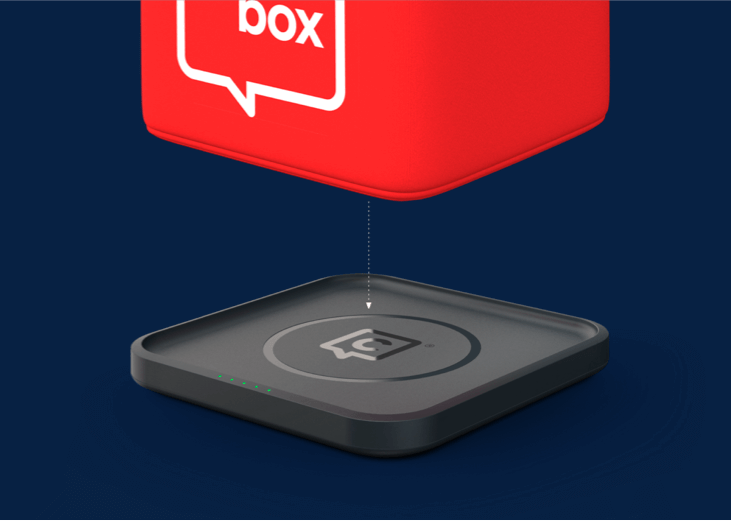 Wireless charging
Ready when you are
Place your Catchbox on the pad to turn off the mic and start charging. When ready, pick up the Catchbox to get people talking.
Features you'll love
Tech you can trust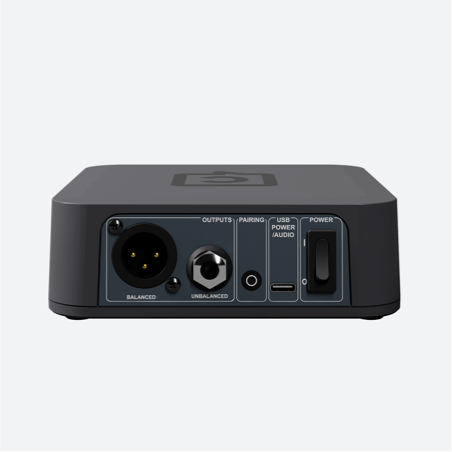 Integrates everywhere
Simultaneously use balanced XLR, unbalanced 6.3mm / 1/4in or USB audio outputs on the Receiver.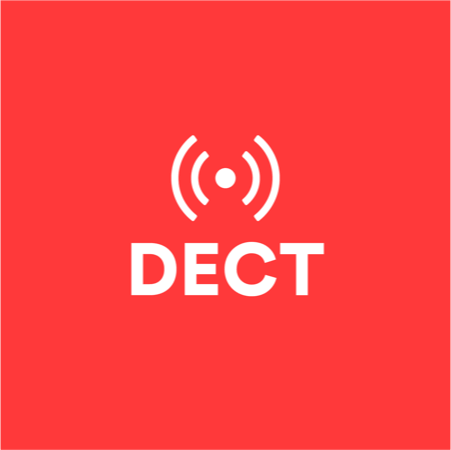 Robust radio, licence-free
Using industry-standard DECT technology, Catchbox ensures uninterrupted digital signal and operates licence-free.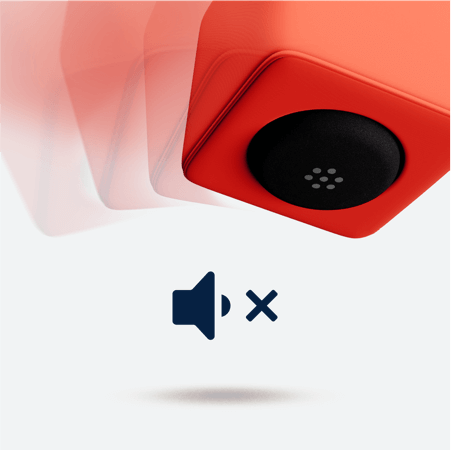 Automute
Patented Technology temporarily switches off audio when the Catchbox is, thrown, caught or dropped.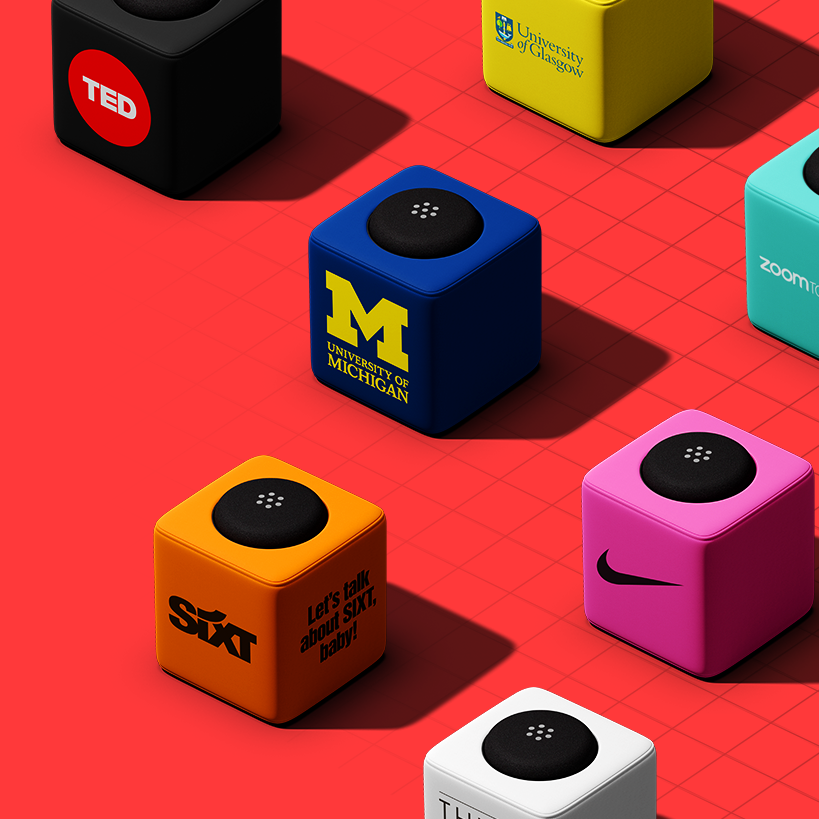 Completely customizable
Showcase your brand
Add a logo and colors to your Catchbox and turn your brand into a key talking point.
Quality by design
Built to last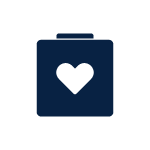 Safe
Catchbox's super-soft, ultra-lightweight design makes it safe to use in any environment so everybody can catch with confidence.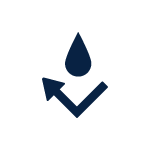 Durable
The Cover is made from stain-repellent and water-resistant fabric, which makes it easy to keep your Catchbox looking good.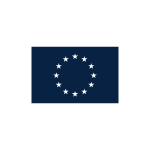 Made in Europe
All Catchbox products are handmade and tested before shipping. Our customer support is available 24/7 to help with any questions.
Be inspired
Case studies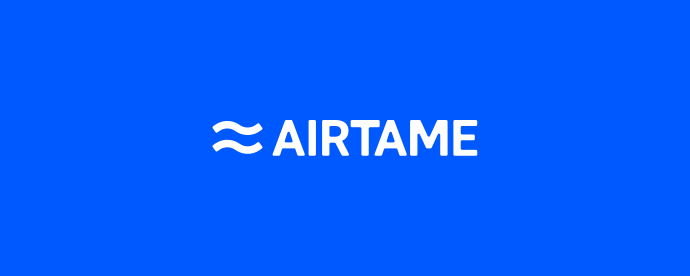 Airtame
#corporate
"If your company does something like all-hands or town hall meetings, I would recommend going for the Catchbox Plus with the Presenter Mic. We keep the presenter mic at the front of the room and pass the Catchbox between the audience."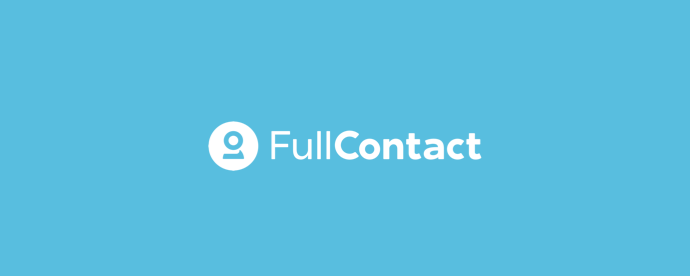 FullContact
#corporate
"We use it for our meetings when we are on the Google Hangout with our offices in Denver and Dallas. This is much easier, we can just throw it around and everyone gets their point across quite quickly."
What our customers say
These guys are game changers and so far all my audiences have enjoyed using them Great, simple to use - I love the ability now to use without changing batteries. Enlivens meetings and makes for a more natural discussion - great job all!
We used the Catchbox Plus during an event to create an interactive Q&A session, and it worked fabulously! It's really easy to set up the Catchbox as there are comprehensible descriptions both on the package and in the handbook. It was also possible to customize it with our own branding (always a plus) and is a compact, valuable piece of high-tec equipment. I would also like to mention the Support Team, which was always friendly and quick to reply to any questions. Would 100% recommend buying a Catchbox Plus!
The Catchbox is loved by everyone in our company - Riga, Tel-Aviv and Denver. It helps to run the calls with our international colleagues smoother than using a regular mic. If someone has to add something in the very far end in the meeting room, just throw the mic and include the person in the conversation! Highly recommend! And the Catchbox customer experience is extraordinary - every customer is treated as the most valuable person! Thank you for everything! :)
Product lines
Explore other Products