Boosting productivity by tackling auditory distractions in hybrid work
Published on: August 18, 2023
Remote and hybrid communication has become a mainstay of today's work environment. Even companies pushing their employees back into the office cannot escape Zooms and Meets, as conference calls have all but replaced in-person meetings with clients, partners, and colleagues in different locations.
Still, it's the remote and hybrid teams that spend the most time in these virtual meetings and anyone who has participated in one can attest to their shortcomings – "Can you hear me?" has probably become the most commonly uttered phrase in the modern workplace.
But that's only the tip of the sound issue iceberg. Technical hiccups, background noise, and cross-talk further complicate hybrid communication, negatively impacting everything from comprehension to engagement. Noise distraction at work is not only frustrating, but it also has adverse effects on performance and productivity.
In this article, we'll take a look at why auditory distractions should be tackled, what are the most common sources of distraction, and what measures can be taken to minimize noise distractions, thus ensuring your team doesn't have to suffer through terrible and unproductive hybrid meetings.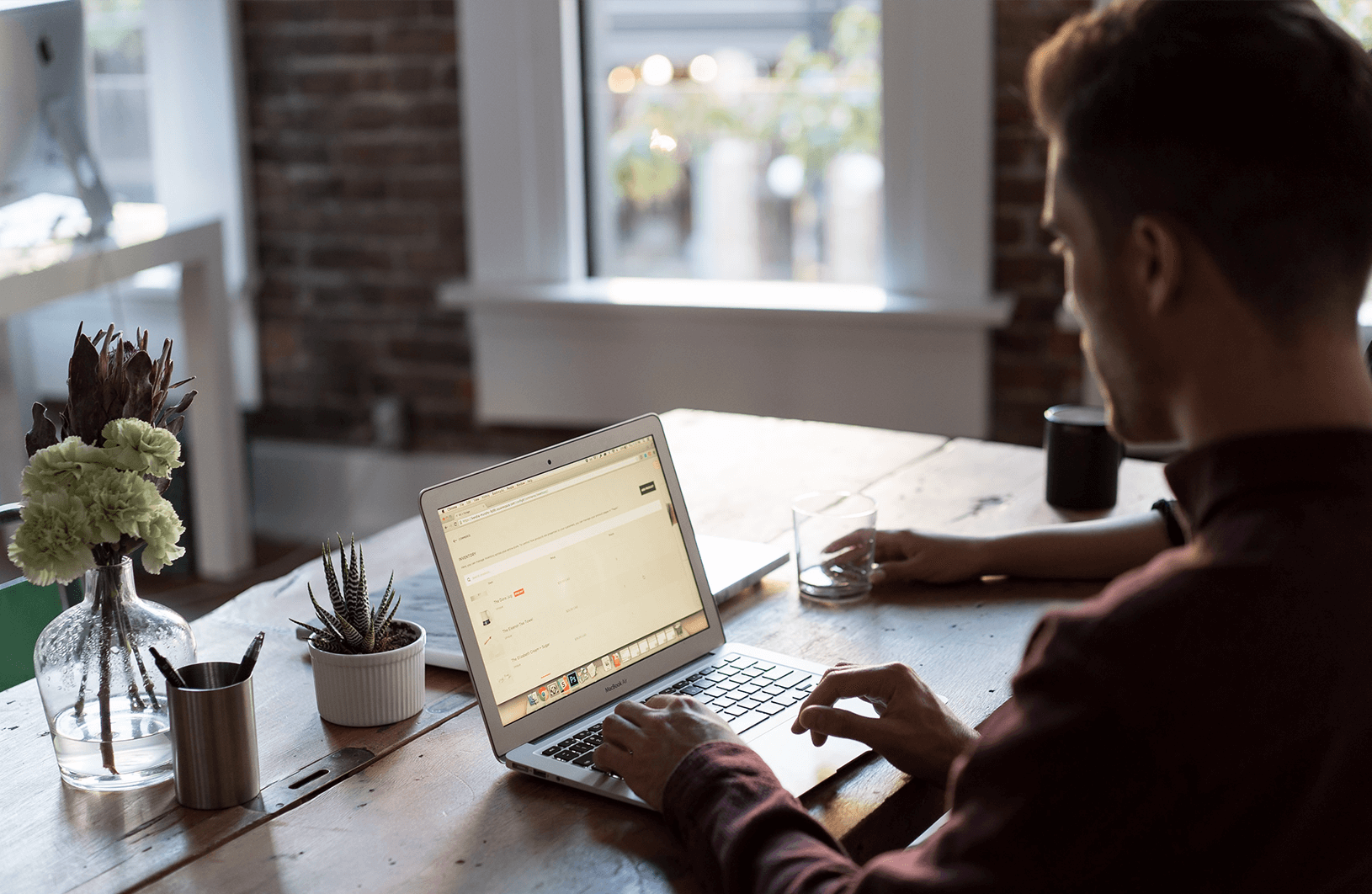 How auditory distractions hurt employees and their work
A missed word due to lag, a misunderstood point due to bad audio quality, or loss of concentration due to distracting background noise – when it comes to virtual meetings, we've all been victim to at least one of these issues.
If such a distraction happens once or twice, it's easy to ignore it. But if you're spending several hours every week on video calls, the effects begin to compound. You might not even notice it at first, but noise distractions can decrease engagement and hinder concentration.
For instance, background noise has been demonstrated to disrupt productivity and the ability to focus in an office setting. The content presented becomes more difficult to absorb, which impacts the virtual meeting participants' ability to be fully present and engage in the meeting.
As evidenced during the pandemic, communication was among the biggest struggles for remote and hybrid workers and audio challenges certainly added to the problem. Auditory distractions can cause participants to miss key information – often people are wary to ask presenters to repeat themselves because they don't want to burden others or because they don't know whether the point's importance warrants an interruption of the meeting. In turn, participants may be hesitant to ask questions, in case the point was already covered.
All in all, perpetual noise distractions can be a source of misunderstandings, frustration, and elevated work stress for remote and hybrid workers.
So, what are the most common causes of auditory distractions in hybrid communication?
Common auditory distractions faced by hybrid workers
To begin solving hybrid communication issues, it's important to identify the various sources of noise distractions. By and large, they fall into three categories: background noise, bad audio equipment, and misuse of existing equipment.
Background noise is a potential issue on both sides of the virtual call. Locally, for the remote participant, distractions can come in many different forms both outside their home – traffic, construction – and within it – children playing, a creaking chair.
However, their engagement and experience can be impacted by background noise from the office side of the virtual call as well. Ambient office noise being picked up by the microphones and ceiling microphones capturing irrelevant noise from within the meeting room are typical sound pollution examples, especially in larger team meetings like all-hands.
Bad audio equipment is another potential issue that may lead to inconsistent sound quality and trouble with comprehension. Conferencing microphones that capture too much or too little noise, cheap mics that cause audio volume or quality problems, or other malfunctioning audio devices are among the most common causes of distractions.
Misuse of existing equipment typically comes in the form of microphones being too far from the speaker or bad virtual meeting etiquette. For instance, a heated debate with lots of cross-talk will most likely result in information missed by the remote participant as all the noise gets jumbled into a single incomprehensible mess.
Similarly, a frequent struggle of remote participants when on a call with multiple people connecting from a single meeting space is identifying who is speaking. While some modern cameras offer the functionality to focus on the speaker (and there are other technical solutions out there), most office AV setups continue to use regular cameras, which may cause trouble for remote attendees to fully understand what's going on.
Individually, each of these issues isn't particularly problematic. But a hybrid worker encountering them repeatedly and being constantly subjected to noise distraction at work will inevitably feel the impact on comprehension, engagement, and productivity.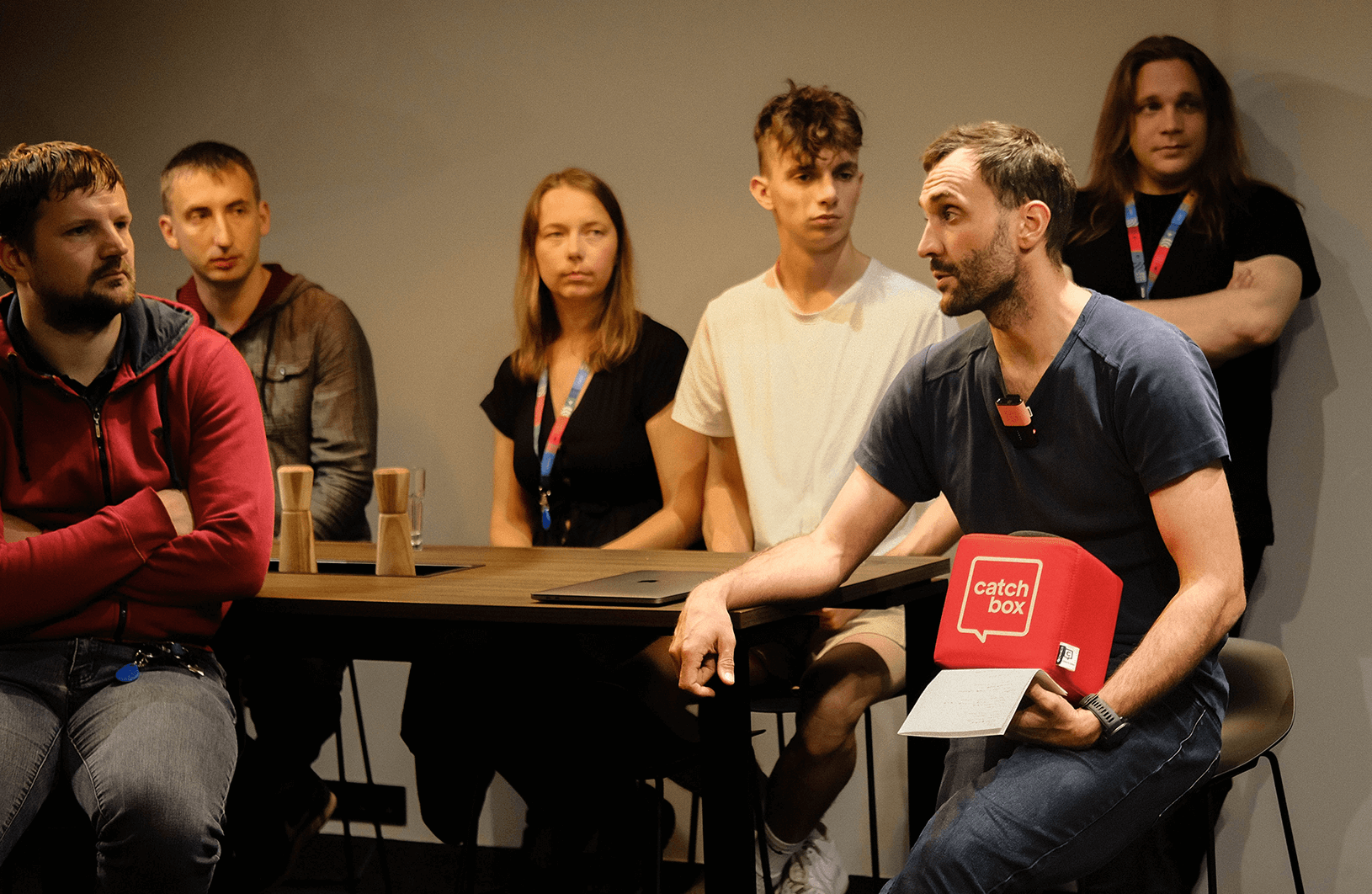 Practical steps for mitigating noise distraction at work
There's no single secret for tackling auditory distractions, rather doing so entails several somewhat obvious steps, which should be taken in unison to completely eliminate potential audio issues.
Remote and hybrid workers should be provided with adequate audio equipment that allows them to connect to meetings distraction-free. Primarily, this means equipping them with (or providing the budget for) noise-canceling headphones. Ensuring they have a high-quality microphone can also help reduce noise pollution office-side.
Hybrid companies should also put together dedicated quiet spaces and have well-equipped, sound-proof meeting rooms for smooth communication. Within these spaces, there should be adequate audio equipment that's both easy to use and offers crystal clear and disruption-free audio for virtual meetings.
Of course, having the entire team on the same page about meeting etiquette is also key. For one, taking turns to talk is key for clarity. This can be achieved by, for example, passing an item between in-person speakers, which would also solve the challenge of identifying the speaker, as it's always the person with the baton, ball, microphone, or any other item of your choice.
The meeting etiquette may also include technical things such as asking people to shut down music, videos, downloads, and other bandwidth-heavy activities that may impact connectivity.
Note: Hybrid organizations are increasingly using Catchbox wireless microphones in their meeting spaces for hybrid communication. That's because the Catchbox Plus solves multiple of the aforementioned challenges – it ensures crystal clear audio, it picks up only the speaker's voice, it serves as an indicator of who's talking, and it's incredibly easy and engaging to use.
Communication cannot be an afterthought
Addressing auditory distractions in hybrid work settings is rarely a priority – not so much as a conscious decision, but rather because few ever think of it as a problem until it becomes critical. However, once people start complaining, it signals that there has been an ongoing problem and work has been impacted.
To get the most out of their remote and hybrid employees, leaders should actively ensure that communication is as seamless as possible. As discussed in this article, that entails providing remote employees with high-quality audio equipment, ensuring dedicated quiet spaces and suitable meeting rooms in the office, and promoting orderly meeting etiquette.
By addressing auditory distractions, hybrid workers and organizations will gain a more productive, inclusive, and enjoyable work environment.
Recommended
Find out more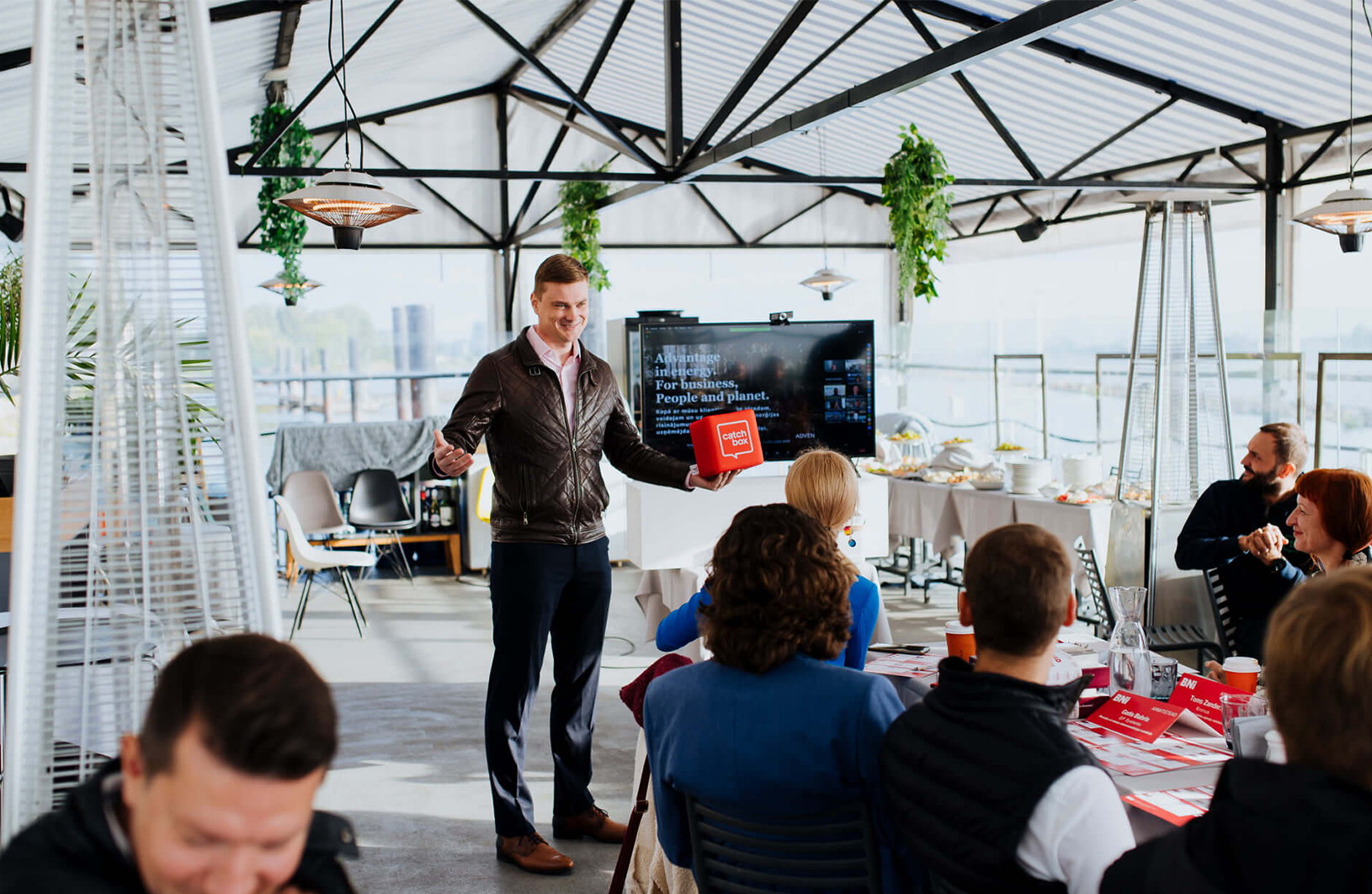 More effective hybrid meetings
Whether it's daily stand-ups or company-wide all-hands - going hybrid can be a real headache. Download our complimentary guide to start running more effective hybrid meetings.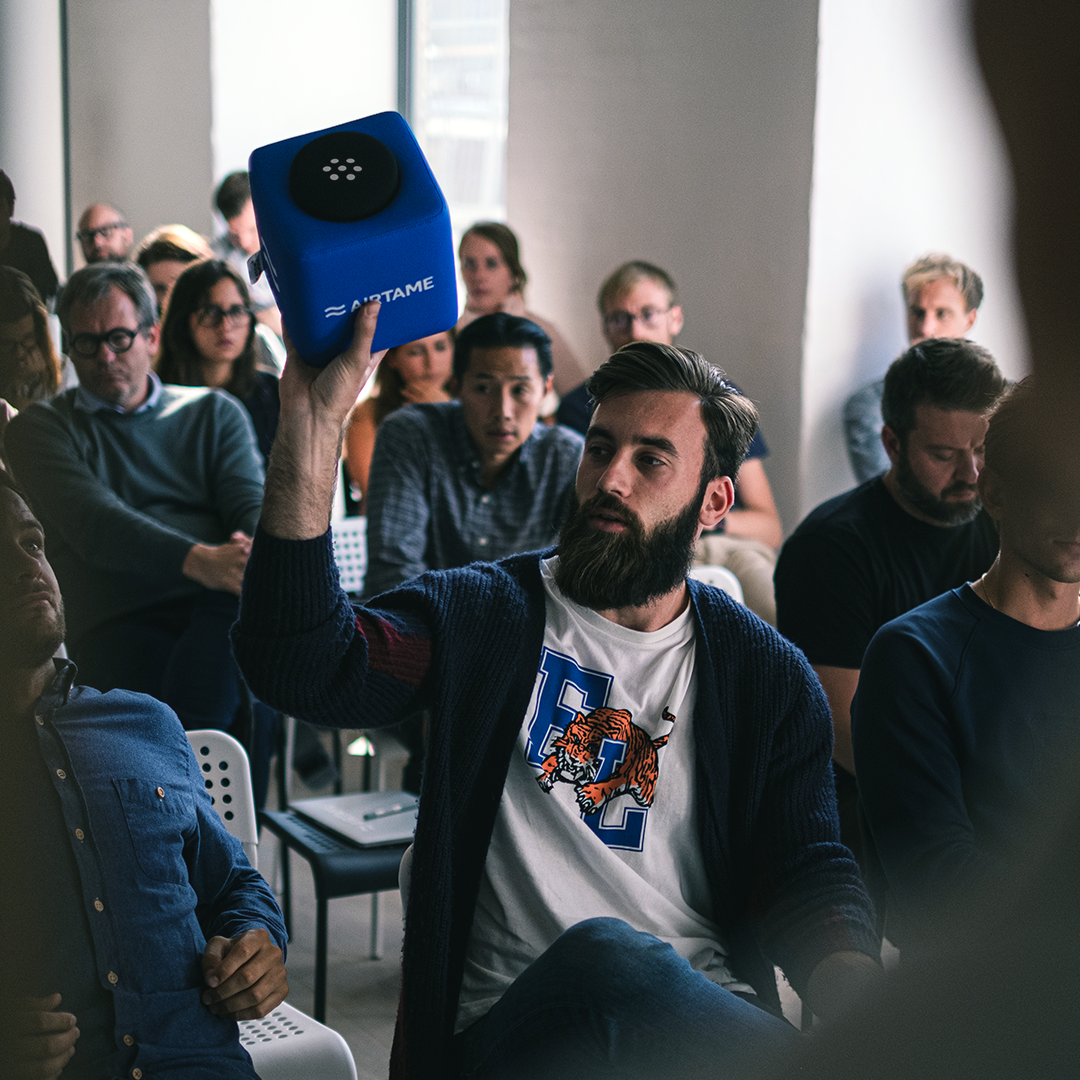 Catchbox for companies
Unleash your employees' potential by fostering a culture built on collaboration. From all-hands meetings to employee onboarding - Catchbox mics ensure everyone can hear and be heard.