12 ways to measure your audience engagement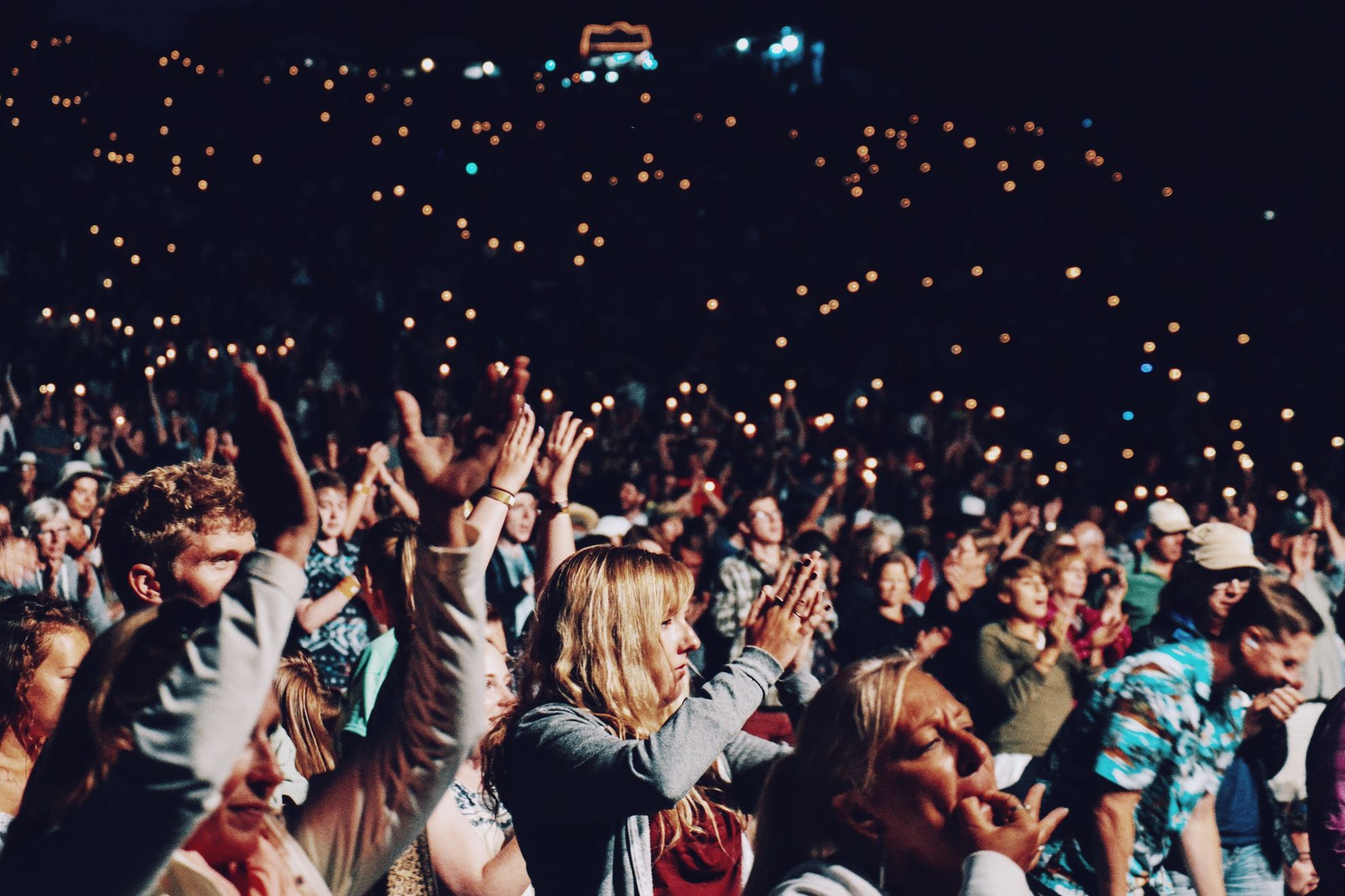 Edited on: August 1, 2023
As an event planner, you invest a lot of time putting your event together, spreading the word and making sure everything runs smoothly on the day. And sure you want to get that audience engagement that everyone is talking about. But, once the event is over, how much time do you spend measuring its actual impact on attendees?
In fact, do you even do it?
"Audience engagement" is more than just a buzzword. It's proof your event produced a tangible return on investment. Unfortunately, we sometimes tend to measure it based on gut feeling instead of using hard data. Who hasn't heard statements like "everyone I spoke to said they had a great time" or "oh! lots of attendees told me they loved it"? Right?
Well, that's a crying shame. If you don't measure your audience's engagement, you won't know precisely how successful your event was. In turn, you won't be able to demonstrate its value or – more importantly – learn where you need to improve to make future events more effective.
In this post, you'll discover 12 methods you can use to measure attendee engagement levels and find out how much of an impression your event actually made.
1. Analyze your website traffic
Your website is the hub of your brand, so it makes sense to start here when measuring audience engagement. A well-received, successful event should spark interest in your brand. This should lead to a corresponding surge in website traffic.
You should already be using Google Analytics to measure traffic and analyze your website's performance. However, measuring audience engagement shouldn't be just about pure numbers. You'll want traffic that is meaningful and actually helps the business. In other words, you're looking for an increase in leads and subscribers.
You can measure how much of your post-event traffic converts into leads by setting goals. There are four ways to do this:
-URL goals – tracking how many of your visitors go to a specific page on your website, such as your inquiry form;
-Time goals – tracking the average duration of each website visit;
-Page goals – tracking the number of pages per visit; and
-Event goals – tracking specific events, such as downloads or newsletter signups.
2. Create an event app
According to data from StatCounter, mobile now accounts for 51.3% of internet usage worldwide. Put another way, your website alone won't cut it when it comes to audience engagement. A mobile app is absolutely essential.
An event app is a treasure trove of data on your audience's behaviour. Aside from the total number of app downloads, you can use tools such as Appfigures (iOS) and Localytics (Android) to not only track interactions, but also learn how your audience preferred to interact. Where they more interested in networking, for instance? Or were Q & A sessions event highlights?
3. Use push notifications or email
Your event app also serves another purpose. You can use it to send push notifications reminding attendees of upcoming speakers, presentations, and workshops throughout the course of the event. And, by collecting data about message open rates and comparing them to actual attendance numbers, you'll find out which parts of your event kept your audience most engaged.
You can use email the same way. Using a tool like Mailchimp or Aweber, you can collect email data and compare it to attendance figures to deepen your understanding of what grabbed your audience's attention the most.
Both app and email data can also inform your planning for future events, as you'll know which event attractions performed best.
4. Track your event hashtag
Using a unique event hashtag is one of the best ways to hype up your event and create engagement before you even open your doors. Studies show that hashtags dramatically increase social media engagement. And, clicking on a hashtag allows people to quickly see everything associated with your event, which pulls the conversation together and makes your event more easily discoverable.
But hashtags are also invaluable during and after your event.
Use a social media tool such as Hootsuite or Buffer to set up an alert for your hashtag. By monitoring how attendees interact with your hashtag, you'll find out what they really think about your event, what they're saying about your speakers and what they're most excited about.
This has three great benefits:
-it shows you what's working and what isn't in real time;
-it helps you identify the most engaged attendees; and
-it's a goldmine of powerful post-event content ideas.
5. Use content marketing
Using data from your hashtag monitoring exercise, you can create and share content that really resonates with your attendees. This has the double effect of being measurable – the more comments, likes and social shares you get, the more your audience is engaged – and of using the goodwill generated by the event to keep engagement levels high.
Here are some great post-event content ideas:
-quotes from the most popular speakers;
-blog posts summarising the key takeaways or highlights of your event;
-clips of the best-attended presentations, or an event highlight reel;
-infographics;
-pics of attendees enjoying themselves.
6. Track social media growth
Of course, a marked increase in social media followers is a surefire sign your event was a success.
With that being said, it's a mistake to focus solely on numbers. It's not enough to increase your following, you'll also want them to stay engaged. Regular interaction helps maintain relationships with existing attendees and, more importantly, turns them into brand ambassadors who'll promote your next event.
7. Measure audience engagement
A high level of participation is another surefire sign of audience engagement. The more stimulated and involved your attendees are, the likelier they are to participate by asking questions and contributing to the discussion.
You can help participation along and boost engagement even further throughout your event by using Catchbox. Get your audience to toss the mic around the room to break the ice, liven up the discussion and make your event all the more memorable.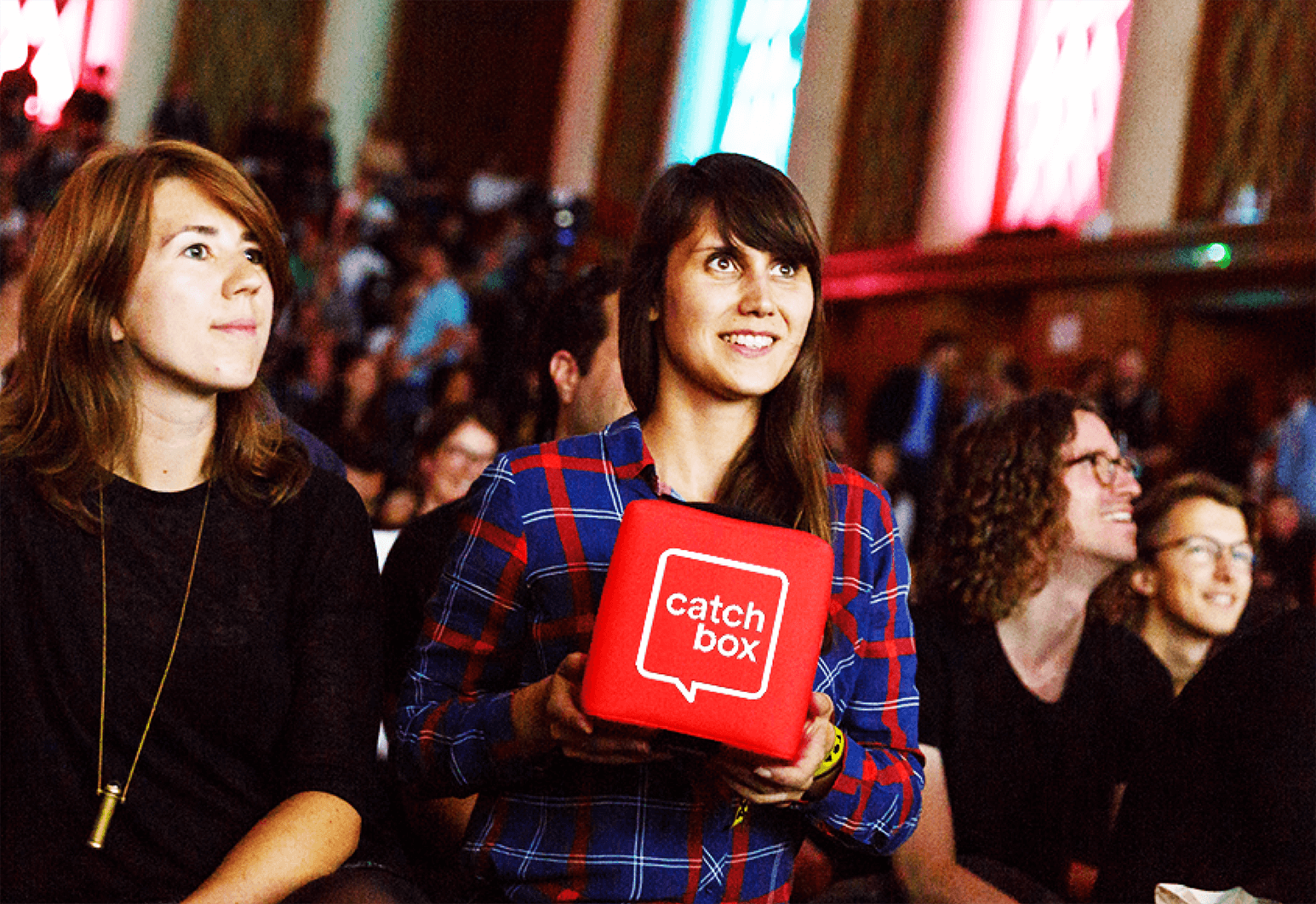 8. Compare initial attendance figures to the drop-out rate
Engaged attendees are likelier to stay to the very end of your event. This means you can get a fairly accurate picture of your event's success by keeping tabs on RSVPs and comparing them to the numbers at the end of your event.
Alternatively, you can keep track of attendance figures throughout your event by adding a check-in / check-out feature to your event app. For best results, give your attendees a reason to check-in, for instance by linking the feature to free WiFi or making everyone who checks in eligible for a prize draw at the end of the event.
9. Evaluate lead generation results
Lead generation is a major event goal, especially if it's being organized by a B2B brand (a brand that sells products to other businesses). So, keeping tabs on how many in your audience turn into customers is a good indication of how effective your event was at engaging them.
Of course, you shouldn't focus exclusively on in-event sales. Also, keep your industry's typical buying cycle in mind. This means that, in order to get accurate data, you may have to keep tabs on attendees for a fair amount of time after the event.
10. Use QR codes
QR codes are barcodes your attendees can scan with their smartphone camera to access digital content. You can place them on booths, in presentation materials or even on promotional print materials such as event brochures and flyers.
QR codes have two great benefits:
-they keep audience engagement high by giving your attendees access to additional materials they can peruse at their leisure after the event;
-you can use them to generate leads by directing attendees to a landing page or to a contact in your sales team.
More importantly, you can insert links in QR codes to track goals that determine audience engagement, such as how many times a whitepaper was downloaded or the number of sales inquiries. You can use this data to measure the effectiveness of your event in generating brand awareness and interest in what you have to offer.
11. Hire "Mystery Shoppers"
You can get invaluable insight into how your audience viewed your event by hiring a handful of "mystery shoppers" to attend, take note of your event's strengths and weaknesses and report back.
The best thing about mystery shoppers is that they can pick up engagement issues which might otherwise fall through the cracks. For instance, they may uncover problems with the signup process or other issues that, while not strictly related to the content of the event itself, may have negatively affected attendees' experience and led to the lower audience engagement.
12. Conduct a survey
Conducting an in-event survey is a tried and tested technique to get honest feedback. It's a good idea to survey both attendees and speakers, so you can get as many different perspectives and insights as possible.
There are various ways you can conduct a survey:
-using a QR code that redirects to a survey page;
-via your event app or email;
-using a survey tool such as SurveyMonkey or Google Forms.
For best results, send your survey straight after the event. This ensures the event is still fresh in everyone's minds, which makes people likelier to respond. You should also ensure the survey is as simple and straightforward as possible. Long, overly complex surveys will discourage people from answering.
Recommended
Find out more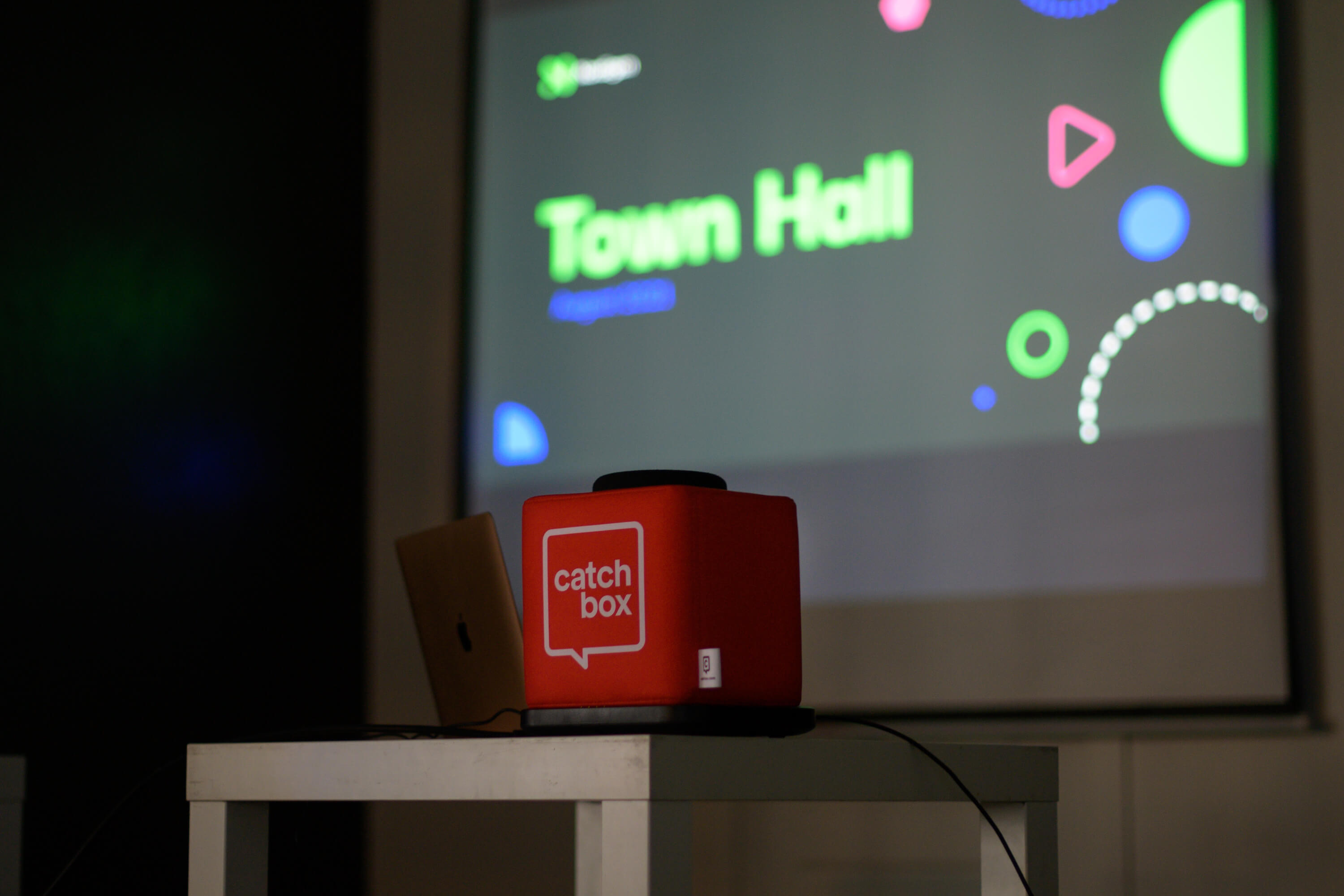 How to host a hybrid event?
In many ways, a hybrid event is just like any other. A strong agenda with interesting content must be at the heart of it all. Here's 3 simple rules to help event organisers maximize the impact of hybrid events.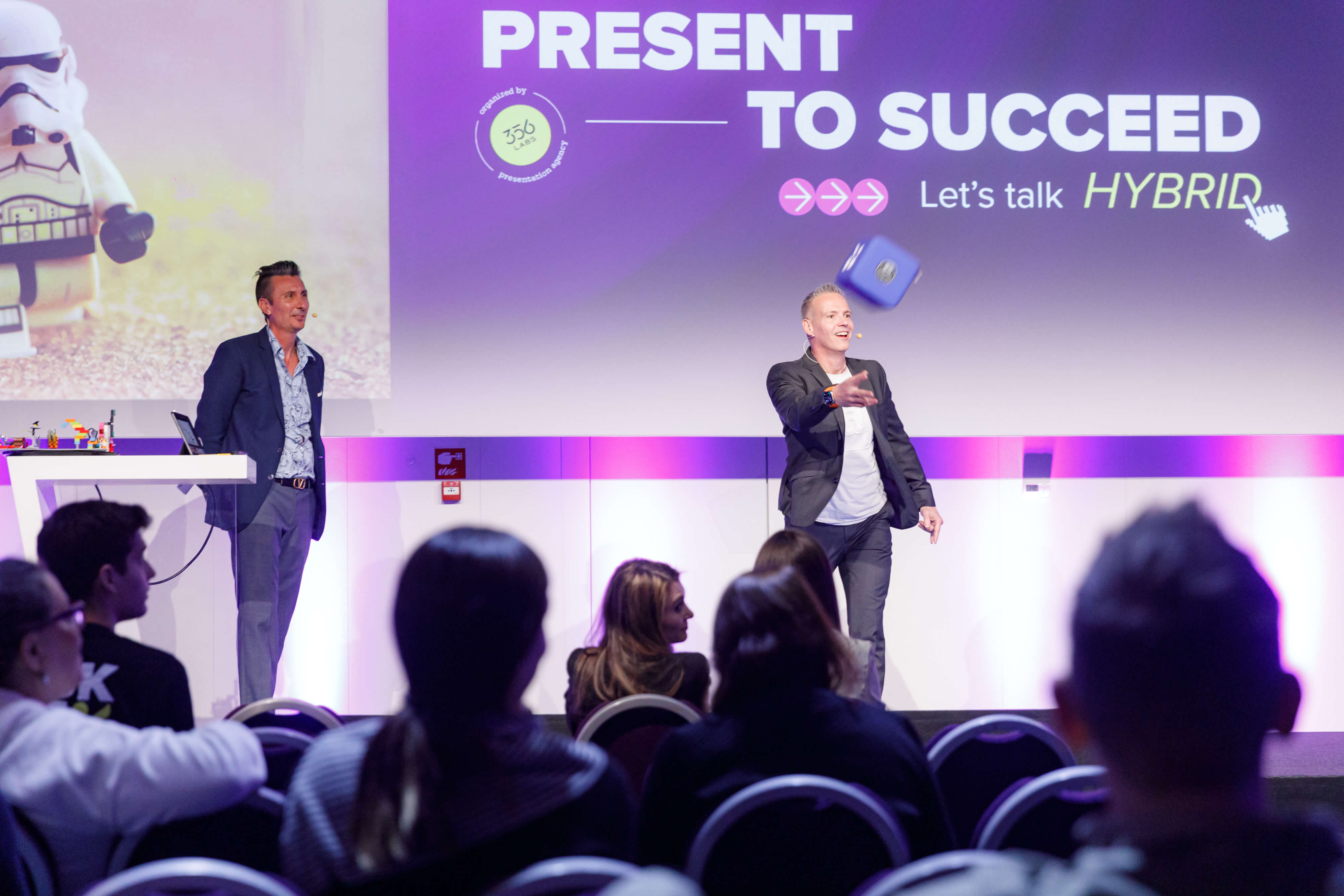 Catchbox for events
Make sure your event leaves a lasting impression. Intuitive, fun and easy to use, Catchbox mics encourage increased audience engagement by facilitating dynamic discussions and quickfire Q&A sessions.