College Possible Minnesota
Catchbox Case Study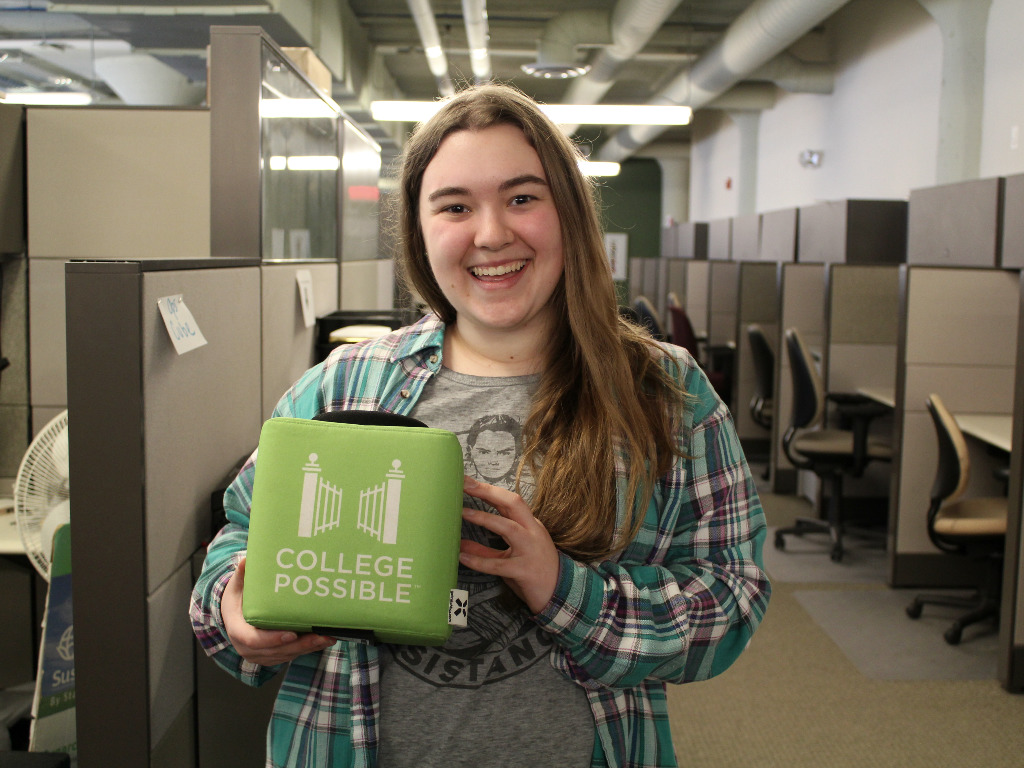 Published on: Mar 23, 2017
Every student should be heard!
College Possible Minnesota is a non-profit organization that helps students who struggle to get into college. This article looks into the challenges that an organization needs to overcome working with young adults.
Who Are They?
College Possible Minnesota is a non-profit organization that uses coaching and support to help promising, low income students get into college, and to succeed when they get there.
The program relies on a team of dedicated, idealistic AmeriCorps who coach students one-to-one all the way through to graduation, creating new possibilities and opportunities for students that may otherwise struggle to realise their full potential.
What Was the Challenge?
With so many passionate and energetic people in the organization, you can imagine that bringing everyone together to talk about their experiences and ideas would turn into a lively, inspiring discussion.
The trouble is, the College Possible team is around 300 strong. When they got everyone together in a same room for a meeting or for the Q&As after a presentation, it was tricky to hear everyone's voice – especially when they had to wait to laboriously traipse back and forth with a handheld mic between each different person who wanted to make a point. Not the best way to keep up the momentum.
What's more, the organizers struggled to find a mic-and-portable-PA system that would fit with their modest non-profit budget while giving the the range and clarity they needed to keep things running smoothly.
How Did Catchbox Help?
College Possible were looking for a durable solution that would provide good range and clear audio quality, while injecting a bit of fun into their meetings and making them more interactive.
They decided to try out Catchbox, sticking with a moderator but having them throw the Catchbox to audience members to contribute their comments and questions.
According to the team, they started seeing the positive impact straight away. The new technology didn't just make it easier and faster to move from question to question; members of the audience were also curious and excited about using the Catchbox, making them much more willing to speak up in the first place!
In fact, College Possible estimated that excitement and engagement had soared by around 40% and 30% respectively, with improved productivity and far more people involved in the discussion than ever before.
Here's What They Had to Say About It
"Catchbox has been so much fun for team meetings! In a group of nearly 300 for an all-team event this past summer, it immediately incited intrigue among all our team members… Not only that, but the audio quality was crystal clear and easier to understand than someone using a handheld microphone. Would definitely recommend this microphone to small and large organizations!". "It has been wonderful for the team—and every time someone new sees it they love it!"