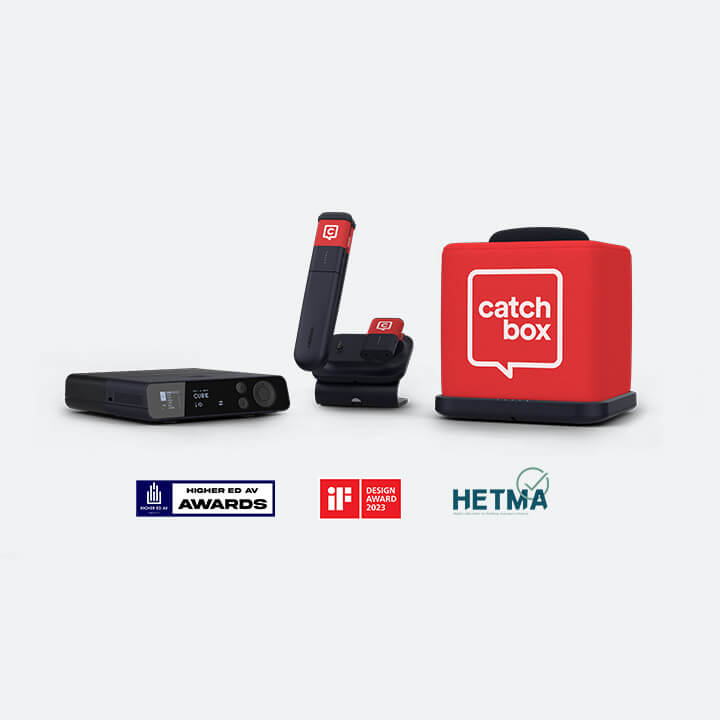 Get people talking.
Kickstart the conversation with Catchbox - the engagement microphone. Customize to suit your brand and maximize participation in any situation.

Trusted at the top
Over 40% Fortune 500 companies use Catchbox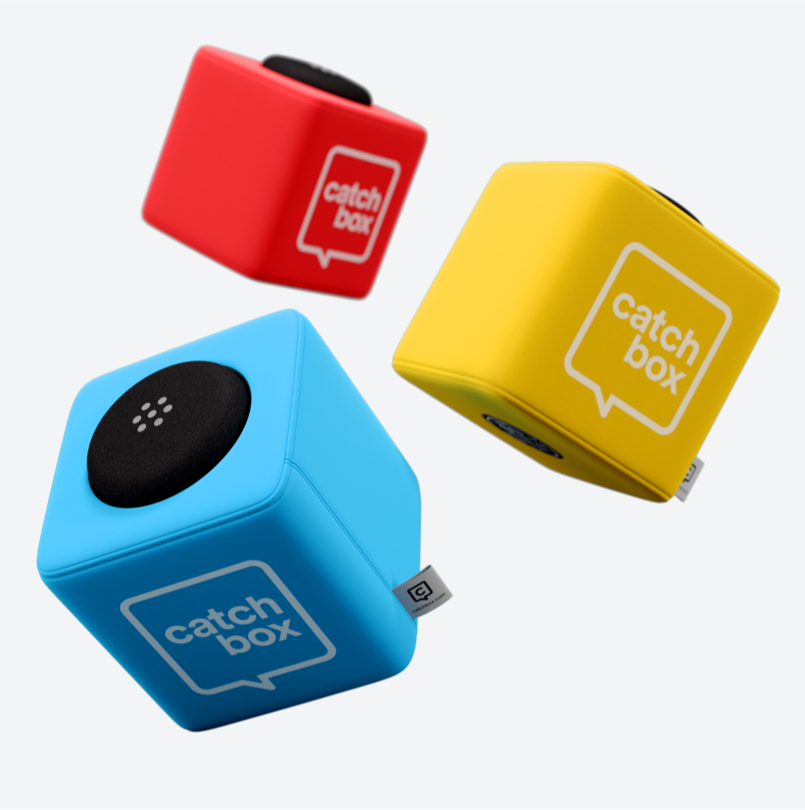 The engagement microphone
Meet Catchbox
Catchbox encourages everyone to join the conversation. The unique fun-factor of catching and throwing breaks down barriers and allows people to feel confident when sharing their ideas.

Who should use Catchbox?
Engagement for any situation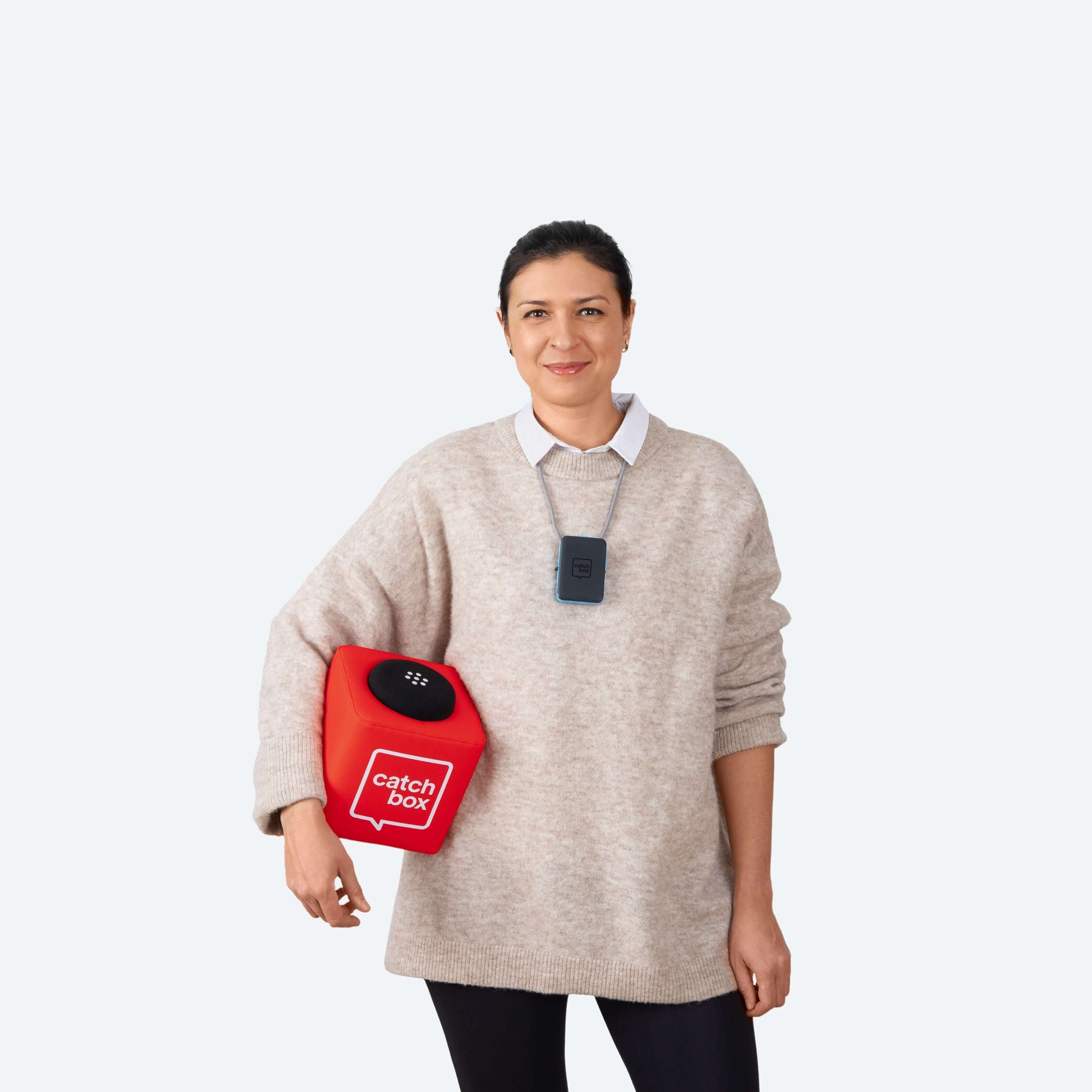 Catchbox Plus
The complete solution for your classroom
Provide voice amplification, record your classes and facilitate hybrid learning with our comprehensive wireless microphone system.
Product lines
Find the Catchbox for you