Cirque du Soleil
Catchbox Case Study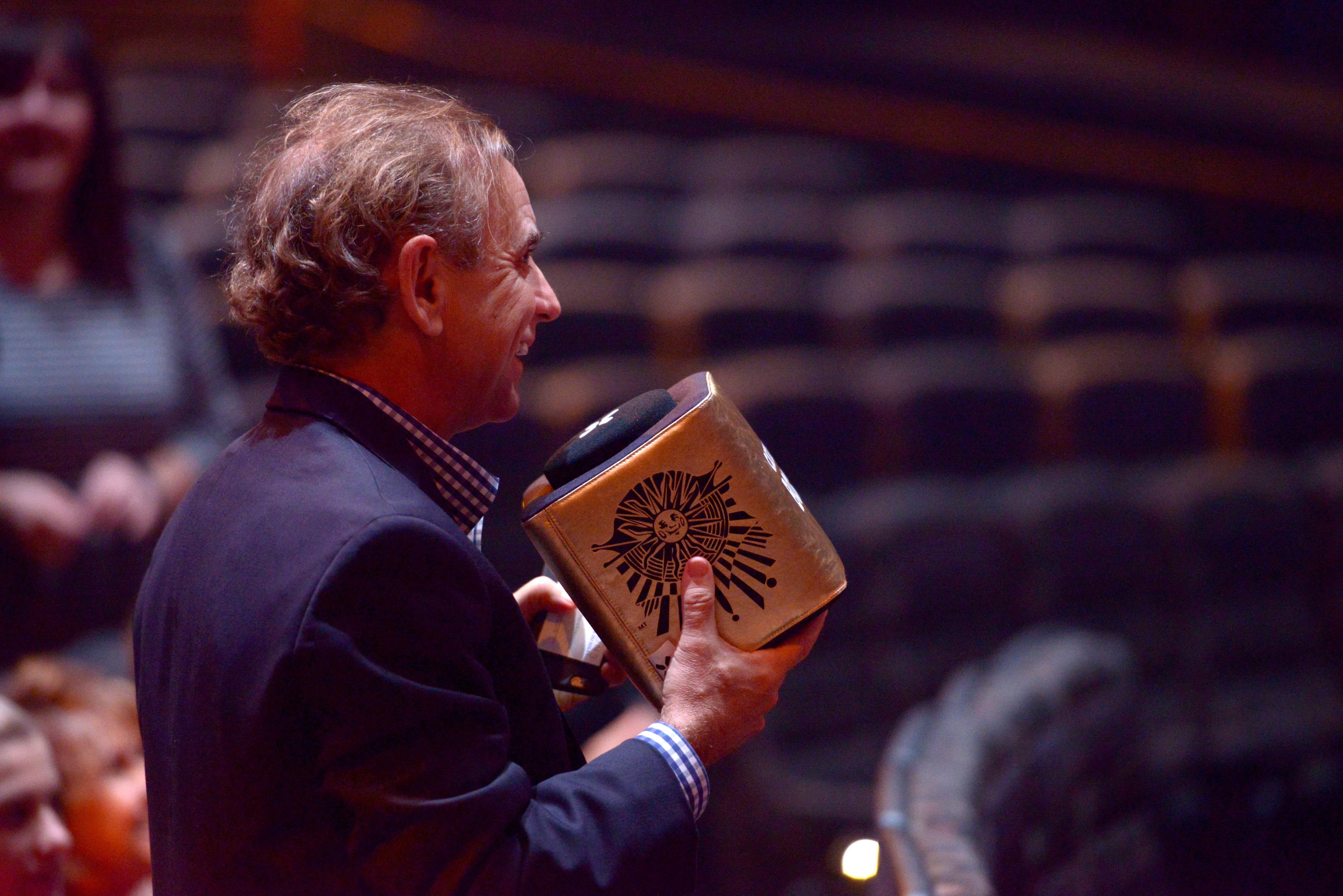 Published on: Nov 21, 2017
Did you know that Cirque du Soleil also hosts team training for various companies? Yes, they do! They apply lots of techniques they've developed over years in years in the entertainment business in order to train teams in different companies. This requires a different approach to team training. In this case study, you'll read some of the techniques how they achieve it.
Who are they?
From a group of 20 street performers at its beginnings in 1984, Cirque du Soleil has grown to become a major organization providing high-quality artistic entertainment. The company has 5,000 employees, including more than 1,300 artists from more than 50 different countries. Cirque du Soleil also hosts training, team building and other events for corporate groups in Cirque du Soleil's custom-built theaters, in conference centers and in other meeting spaces. They have used Catchbox 20 times in the last 12 months during team building sessions where groups learn Cirque-inspired choreography and practice in training rooms and perform on stage, breakout sessions in conference rooms and meetings spaces, panel discussions and keynote speeches.
Now we share their experience!
What was the challenge?
Cirque du Soleil is known for employing unconventional approaches to their productions. As the team designed their corporate offerings, they were challenged to make each and every element just as innovative as the acts and technology in their shows. Usually, the groups they manage are among 20-150 attendees. In these training with various sizes of groups, Cirque wanted to be certain that the experience was exciting, innovative, immersive, and highly interactive.
How did Catchbox help?
"Catchbox provided a way of engaging audience members without having them stand and walk to a microphone. This has exponentially increased audience participation," says James Guilford, Cirque du Soleil Creative Content Strategist. "Because Cirque du Soleil is known for pushing boundaries, our attendees expect out-of-the-box approaches to traditional corporate topics and events. They also expect the element of surprise and the use of cutting-edge technology. We needed premium quality material branded with our logo. The Catchbox team exceeded our expectations with high gloss material that reflected the spirit of Cirque du Soleil."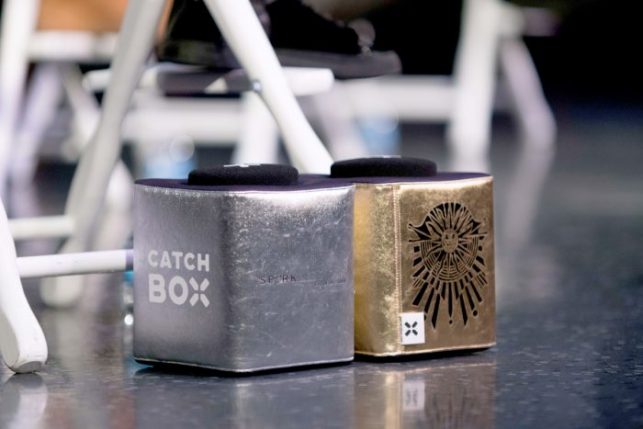 What was the reaction of the audience?
"Just as expected, our team and audiences were surprised and delighted. Our audiences were awe-struck to hear that our microphones were throwable. It definitely adds a layer of excitement to our corporate events. The chance to throw and catch our microphones highly incentivizes attendees to participate."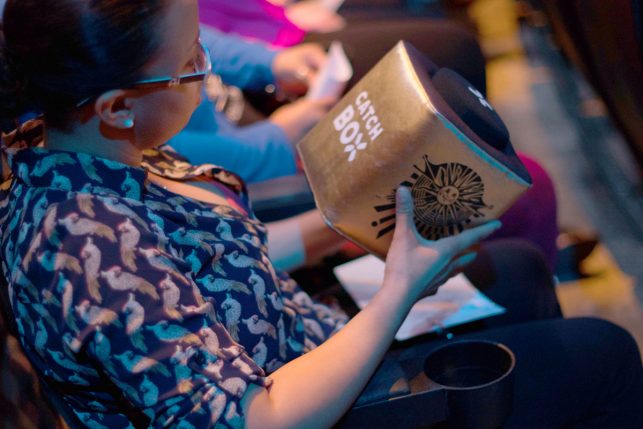 What would you recommend to other Catchbox users?
"We would suggest two things. First, clearly explaining what a Catchbox is and how to use it. This ensures successful use on the part of the participant and it garners gasps from the audience when we announce that we have throwable microphones. Second, our team creates a surprise moment when revealing the microphones. This element of surprise grabs the attention of the audience. Also, using a customized cover for the Catchbox, one with your logo, makes a big impact."