Prezi
Catchbox Case Study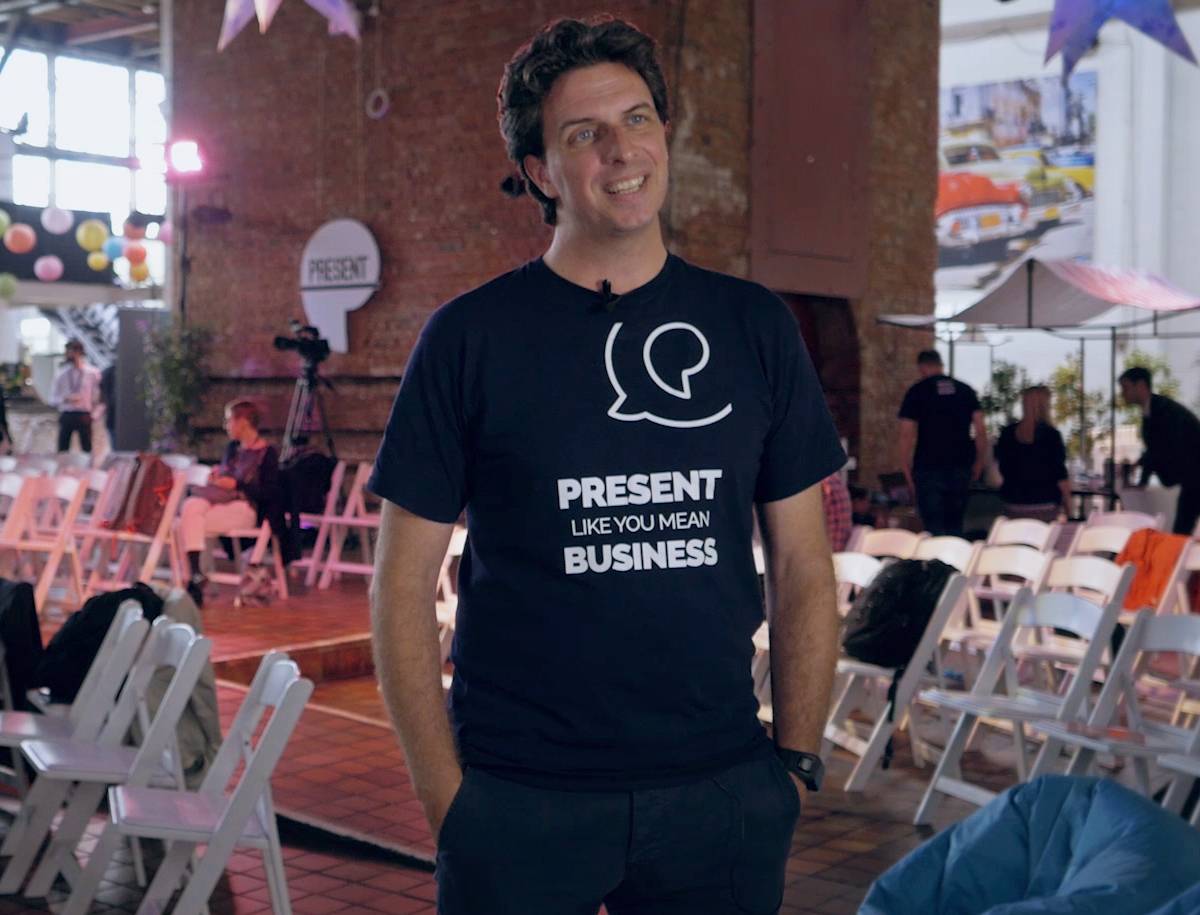 Published on: Aug 30, 2016
On summer 2016, Prezi brought some internationally acclaimed speakers together with one goal in mind: to share their knowledge on presenting. Held at the Old Truman Brewery in London, Present Conference saw over 200 attendees come together from all around the world. Notable speakers included award-winning Entrepreneur Loic Le Meur, TED Content Director Kelly Stoetzel & Storytelling expert Carmine Gallo.
Spencer Waldron, Regional Manager at Prezi, founder of Present Conference, and a long-time Catchbox user is here to share his story in this video.
No Sooner Said Than Done
Present Conference basically came out of a conversation where we said, you know at Prezi, we have access to all these really amazing speakers around the world. It would be really great thing if we could get them all into one room for two days to share that knowledge and wisdom.
I think that presentation skills are really crucial. Anyone will tell you that if you're a good presenter, you can be a lot more successful in lots of things you want to do. And that's one of the missions we have at Prezi – how can we help people be better at presentations.
Audience Engagement is Priority No 1
Audience engagement at events is super critical. It doesn't matter whether you're the speaker or the conference organizer, people come to conferences to learn something. And that's a mixture of whatever the speaker's gonna talk about, but also the questions they have as an audience.
For me, and I always say this when I'm on stage, is that Q&A is the most important part of any talk. Because that's when the audience gets to ask what they really want to know, not what I chose to talk about as a speaker.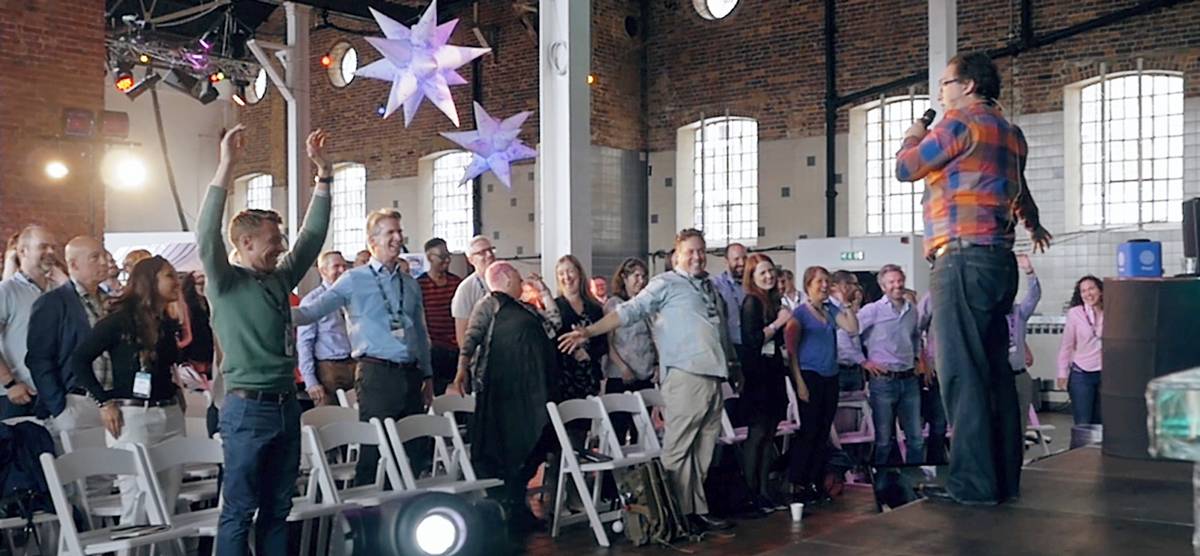 Throwing Fun in to the Mix
First time I heard about Catchbox, I was super excited; but I thought that's a pretty delicate piece of equipment to be throwing around a room.
When I've used Catchbox in the past you can see the change in the audience straight away. Instead of people running around with a normal microphone, you suddenly have this fun element that's thrown into the mix.
Interacting With the Audience
So we're putting on a conference on presentation skills, and one of those skills is how to interact with the audience. For me, using Catchbox is a way to really open up that kind of communication between the presenter and the audience in a much better way. Catchbox is super easy to use, it has a real big fun element to it, and it also helps audience members connect with other people in the audience.
One of the speakers said today that to connect to the audience is about trying to have that almost family-like conversation around the dinner table. I think Catchbox helps you do that because it connects not just the speaker and one person in the audience, but multiple people at the same time.
If you just look at anybody who caught the Catchbox today, in the audience, their first reaction was to smile.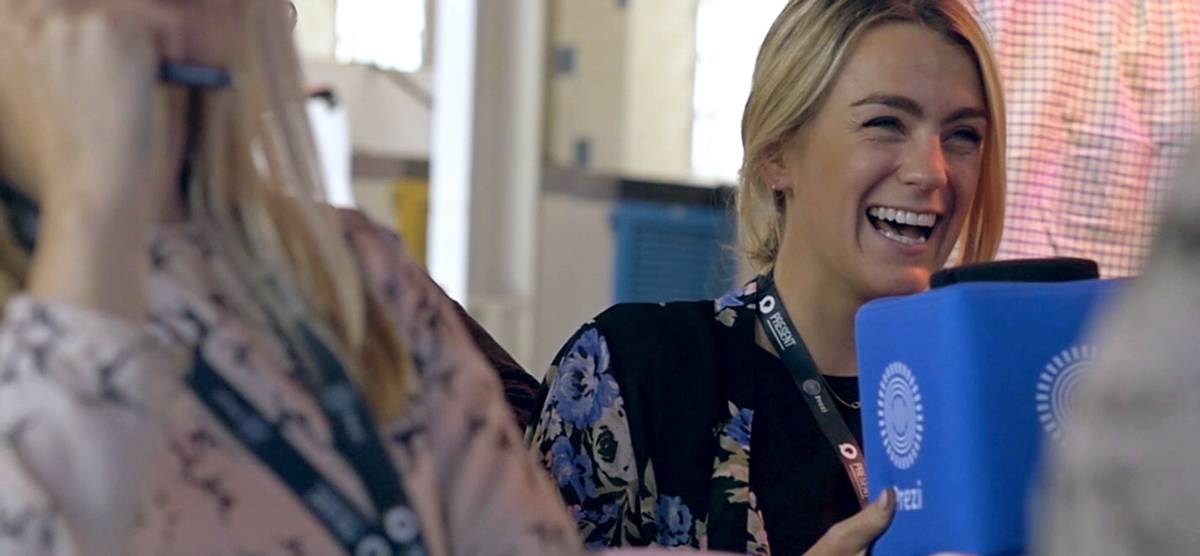 Explain Before You Speak
As a moderator or speaker, you have to explain Catchbox before you start talking. At Present Conference, we did a little introduction for what the box is. We then threw it into the crowd, and asked them to share a few simple things: their name, where they are from and one thing about their world of presentations. It was a great icebreaker: it got people used to the idea of Catchbox and into a participatory mindset.
One last thing. The audience will always think it's going to break. Once you demonstrate it won't by throwing it on the floor a couple of times to, they relax.
Making Events More Conversational
Catchbox makes the event a lot more conversational, and that's something that's a big trend in the world of presentations right now. I would recommend Catchbox to other event organizers because it's super fun, super easy to use, and the audience is a lot more engaged. You'll wonder why you didn't use one a year ago.
My objective is, doesn't matter whether as a speaker or moderator, I want people to go home having had a really great experience, and having learnt something. Catchbox helps me facilitate that.
About Spencer Waldron
Spencer has a wealth of presentation experience. Currently he is the Regional Manager for Prezi.com, the dynamic presentation tool used by 50M people worldwide. Before Prezi he was the co-founder of a startup that built a software for small business owners in emerging markets and had to pitch to investors and partners. He also ran a presentations design agency that helped 100's of C-Suite execs, Marketing teams & Start up co-founders improve their presentation design and delivery. Twitter: @preziland.
Photos provided by Jasu Siitarinen for Catchbox.