What is a hybrid classroom?
Get to grips with the flexible learning model that combines the best of face-to-face teaching and online courses.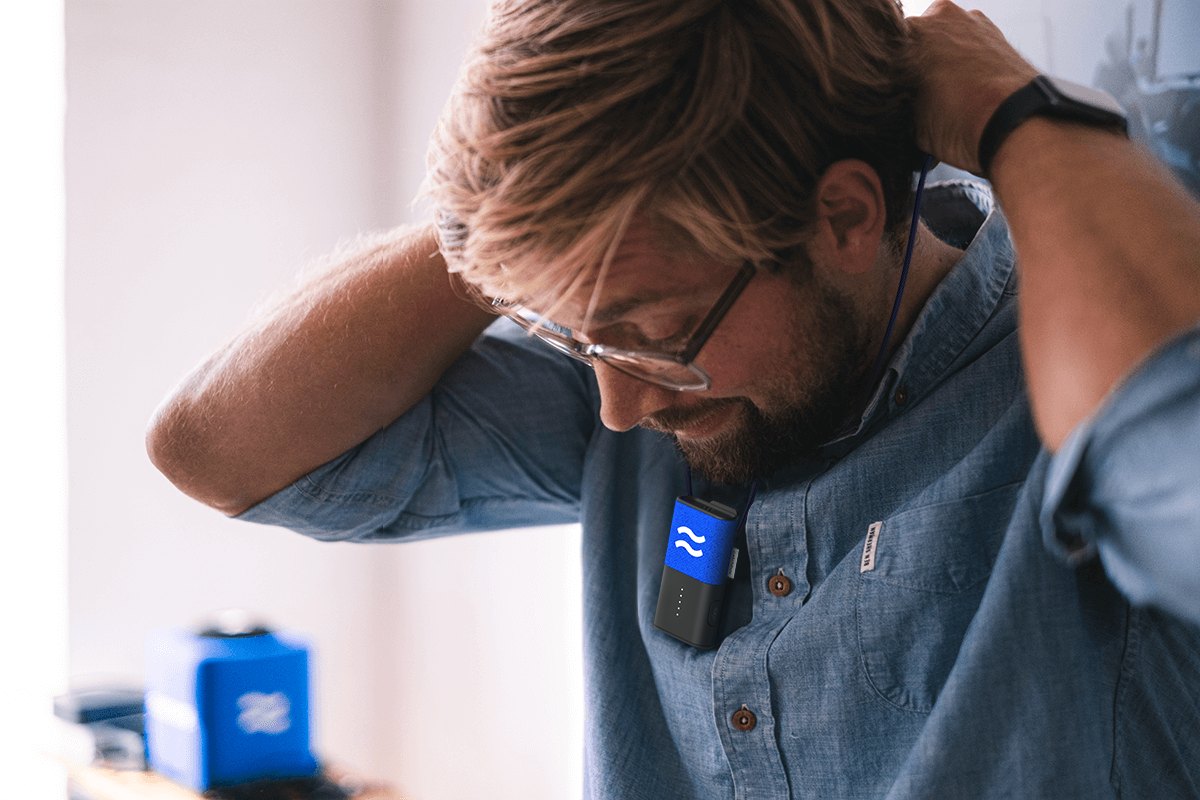 Edited on: July 31, 2023
Faced with an ever-changing situation and a need to adapt to challenging circumstances, many educational institutions are looking to implement a 'hybrid classroom' model in time for the start of the new school year.
But what exactly is a hybrid classroom and how can educators create such a setup?
This article will explain the basics of the hybrid model and explore some of the ways that hybrid teaching can help students get the most out of their learning experience.
Beyond in-person vs online: the hybrid classroom model
A hybrid classroom, sometimes referred to as a hyflex classroom, is a learning environment which includes a mix of students who are present in the physical classroom and also participants joining the class virtually.
Popular video-conferencing software platforms such as Zoom or Microsoft teams enable students to attend their lectures or seminars remotely, regardless of their own physical location.
The hybrid class model combines the face-to-face element of in-person teaching together with the flexibility of location that online courses provide.
There are many variations of the hybrid learning model. For example, some colleges offer hybrid classes as a way for students living abroad to attend lectures or seminars without having to be physically present.
Another popular way of structuring a hyflex course is to have separate days for in-person participation, and other days for online learning.
This way ensures students still enjoy face-to-face learning on a regular basis, but are able to be much more flexible in where they choose to study during the rest of their time.
The pros and cons of implementing hybrid classes
Does the hyflex solution work in practice? Research from the New York Times indicates that student performance in hybrid classrooms can rival or even surpass that of a traditional teaching experience.
Students value the flexibility of being able to join from home when it suits them. At the same time, in-person classroom experience is retained so that students can continue to engage with their peers and teachers, something that is often challenging with online-only courses.
Yet this does not mean hybrid model is without drawbacks. Some teachers have complained that student engagement is reduced when the class is split between in-person and remote attendees.
It can certainly be difficult to create and maintain dynamic dialogue between the physical and virtual classrooms. Audio delays and technical issues can stifle conversation and cause both online and in-person participants to disengage if the situation becomes too frustrating.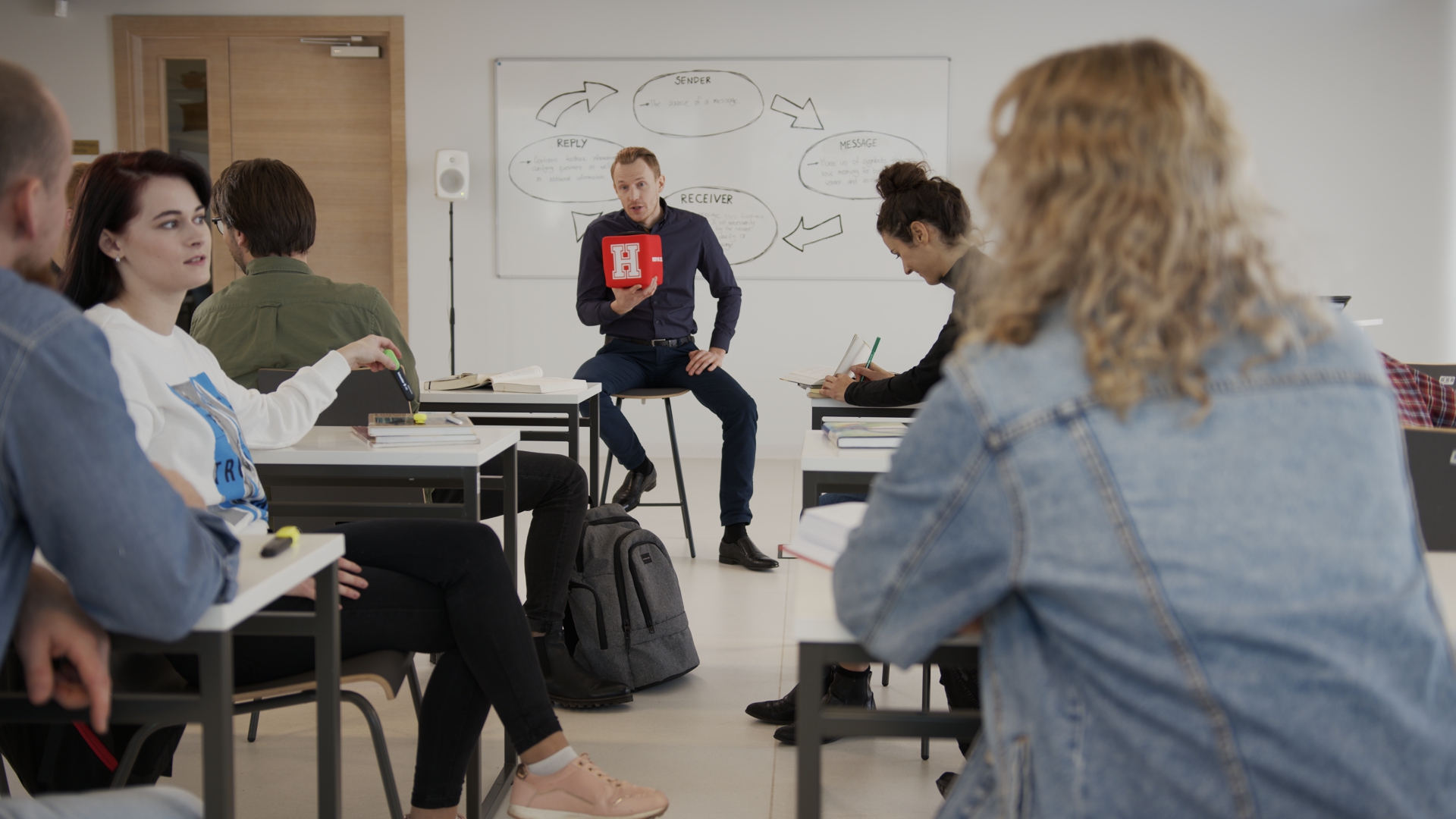 Finding a solution in challenging times
Hybrid learning implementations became more common during the previous decade, as new technologies made providing a mix of distance learning and in-person teaching an attractive option for many educational institutions.
That being said, few could have anticipated the developments of 2020, which has resulted in an urgent need for flexible alternatives to the traditional classroom.
Across the globe, educators are having to grapple with unprecedented circumstances and immense challenges as they look to welcome students in September for the start of the new school year.
From pre-school to post-doctorate studies, much of the typical teaching experience will need to be adapted in order to accommodate the changes required to keep classrooms open. For many, the best way forward is to create a hybrid classroom.
Making the hybrid classroom work for everyone
To bridge the gap between online and in-person students, educators need to utilize top tech and creative teaching techniques.
First of all, a fast and stable internet connection is a must for any hybrid teaching environment. This will allow educators to run their preferred video collaboration platform - Zoom, Microsoft teams or otherwise, without any unwanted interruptions.
Remote students also need to be able to see the classroom as they would if they were there in person. Providing slides or supplementary videos online won't cut it - hybrid classrooms require quality back-and-forth communication that keeps all students engaged.
For more hardware suggestions and tips when setting up your hybrid classroom, check out this great hybrid classroom design guide from Zoom.
Maximize participation with crystal-clear audio
When creating a hybrid learning environment, it's all too easy to forget the importance of audio. As soon as a single student joins the class remotely, having an effective microphone setup becomes the most important part of your hybrid classroom tech setup.
The Catchbox Plus wireless microphone system is ideal for use in hybrid and mixed classroom environments.
The teacher is able to lead the class or seminar hands-free using the presenter Clip mic. At the same time, the audience mic can be passed between in person attendees when they are ready to speak up and share their ideas.
Alternatively, the audience mic can be placed in the center of a table or between students. Since the mic is equipped with 360° pickup, everyone can be heard no matter where they are in the room and without having to move around or pass the mic.
Bridging the gap in a hyflex environment
One of the biggest challenges in any hybrid teaching scenario is making sure remote students are able to do more than just observe the class. In order to engage with the class, remote students need to be able to hear not only the teacher but also their fellow students.
Using a wireless microphone system such as Catchbox Plus ensures that all class participants are able to join in debates and exchange ideas.
Combining top tech and innovative teaching to create awesome hybrid classes
Though the transition to a hybrid teaching model provides plenty of challenges, teachers who are willing to embrace technology and adapt their practices are likely to see fantastic results.
By bringing together the best of in-person and online teaching, hybrid classrooms can help students find new ways of engaging with their favorite subjects.
Recommended
Find out more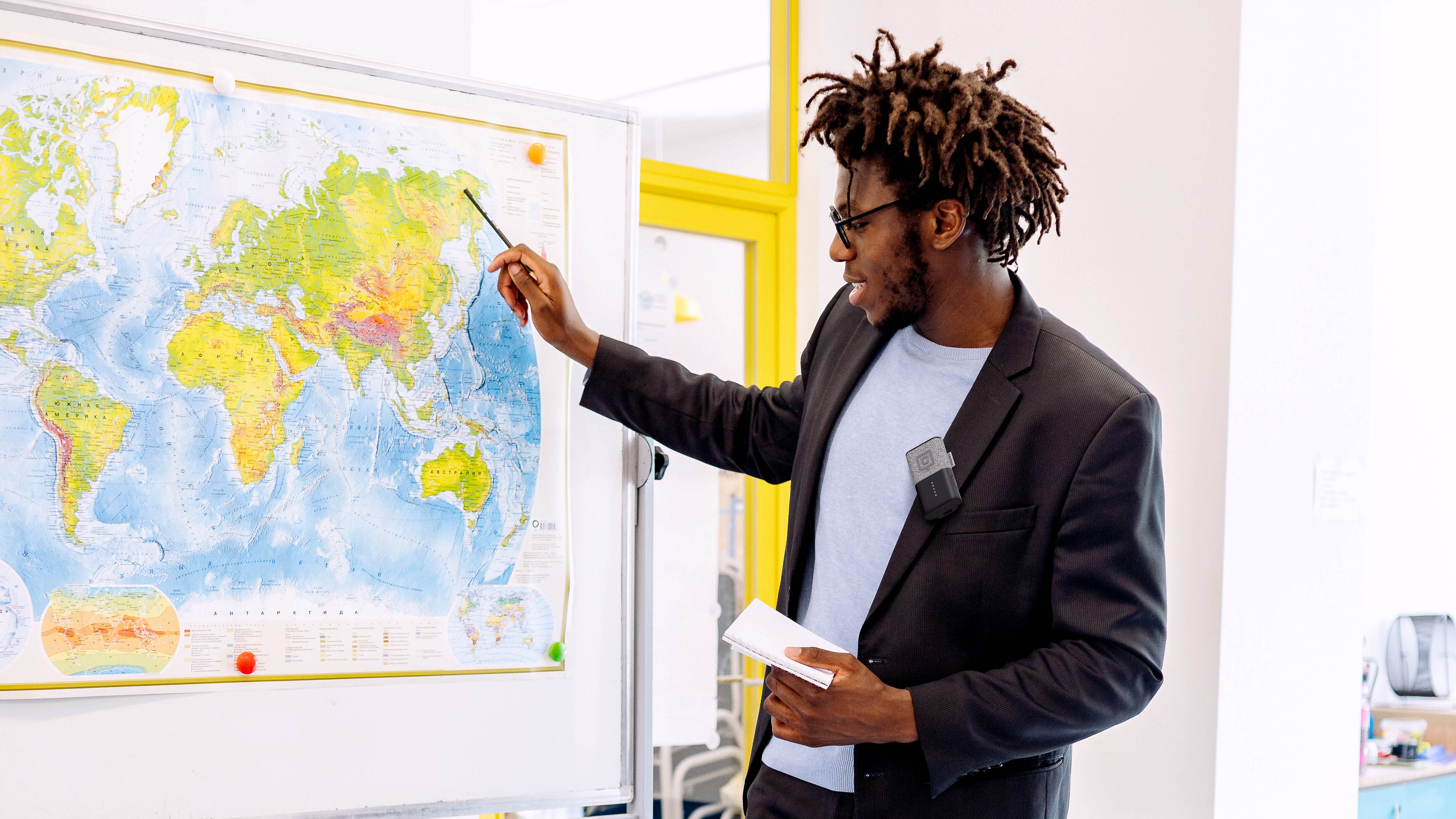 Presenter mic in your hybrid classroom
When opting for a hybrid learning model, a top-class teacher microphone is crucial to your setup success. Check out these 5 reasons why presenter Clip mic is the ideal wireless mic for hybrid classes.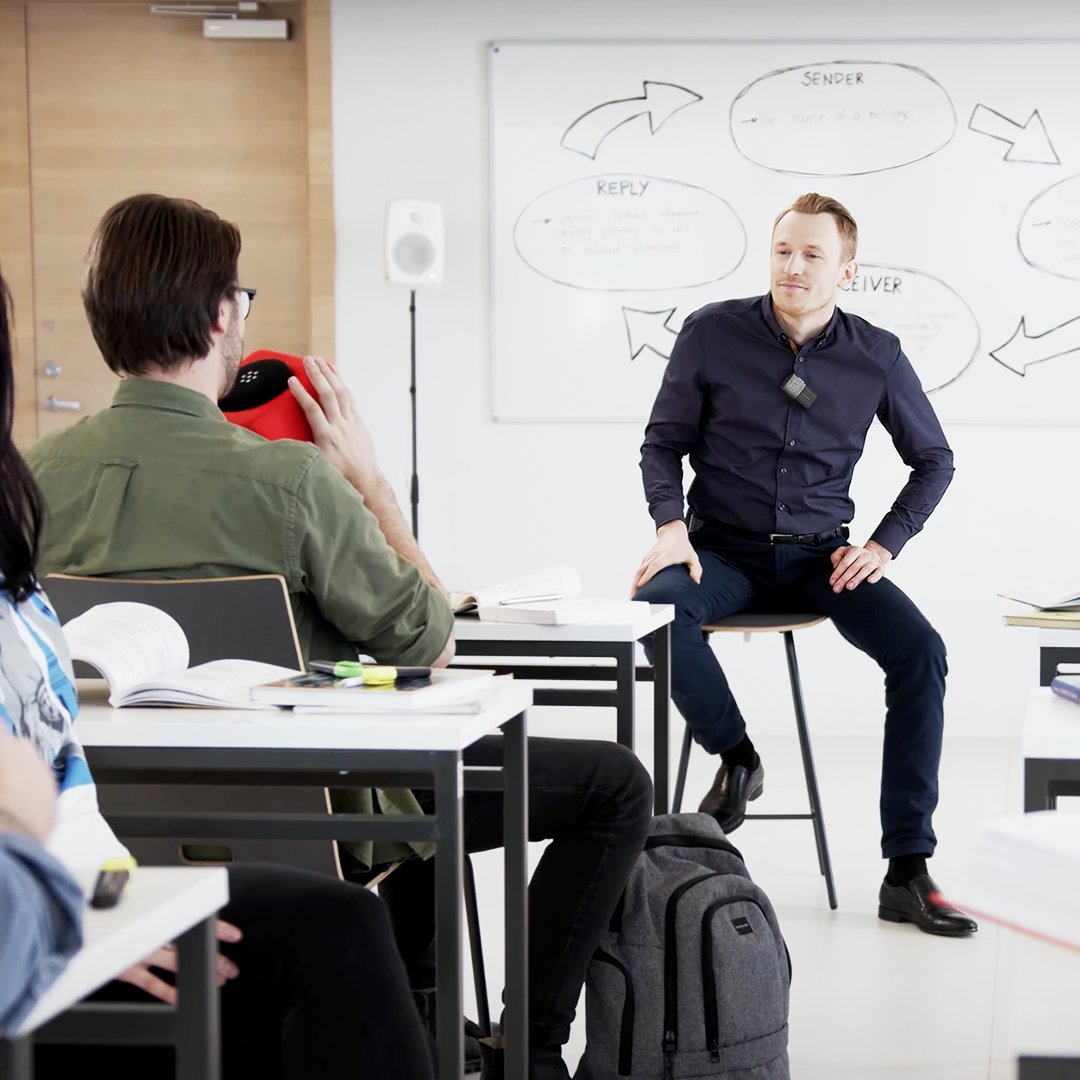 Catchbox for education
Create more immersive learning experiences with Catchbox microphones. Ensure both teachers and students can be heard in the classroom and encourage participation across a range of educational settings.