How to customize Catchbox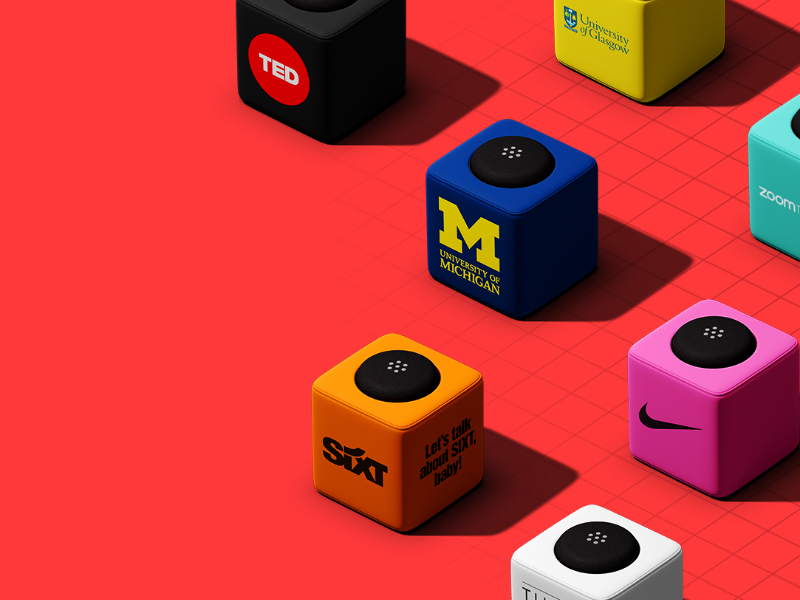 Edited on: August 1, 2023
Catchbox is a throwable microphone for improved audience engagement. Whether you want to increase attendee engagement at conferences, keep students active, or make meetings more fun, Catchbox can help. With Catchbox, getting audiences to participate becomes as easy as throwing them the box.
One of the most valuable Catchbox features – it can be customized. Yes, you can put your branding on it! You can make it unique. It's super easy – just try out our online customization tool. You can choose both options: the color of the soft foam cover and also customize the graphics on all 4 sides.
Choosing the color
The Catchbox cover color is basically the color of your whole Catchbox. You can choose the color from one a pre-defined selection of colors or enter your RGB color code.
RGB stands for "Red Green Blue". This color model refers to the three hues of light that can be mixed together to create any color. All TVs and computers use RGB to create all the colorful images you have seen on the screen. This isn't the only color model. You might have your brand colors in CMYK (cyan, yellow, magenta, black) – the most common color code for printing. Or HEX triplet (hexadecimal) format also known as the web colors that are used to display web pages. Or even Pantone that uses the Pantone Matching system which allows for matching of specific colors when a design enters production stage, regardless of the equipment used to produce color.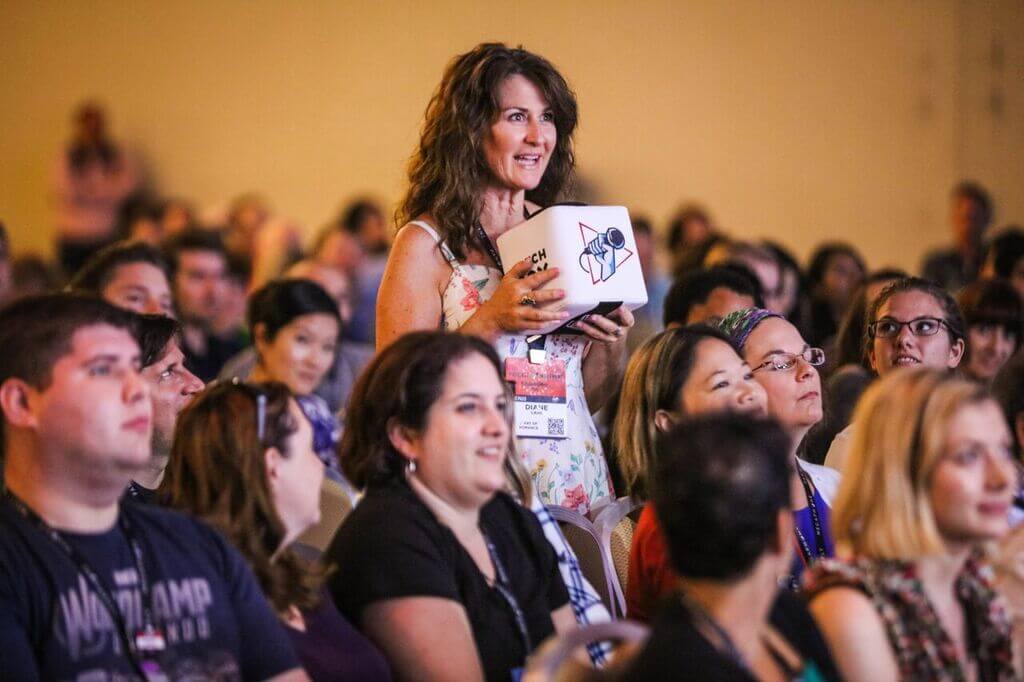 Each color can be translated into these codes. You can randomly pick a color you like and apply it as your design color. Or if you have your brand guidelines you can create a Catchbox in your specific color. If you have an RGB code – great! Just type it in! If not, you can either use a 3rd party service where you can upload your image and it will give you a color code or if you have another color code other than RGB you can use a color code converter and get your RGB code.
Choosing the graphics
Each Catchbox cover has 4 sides and you can apply a different graphic on each side. All you have to do is: upload the image files, choose the sides and adjust the size.
What image files are supported? You can upload either a JPEG or PNG file. Since the images are printed on fabric, the files need to be good quality. The files must be at least 700×700 px. The printable area of Catchbox is 120x120mm / 4.7×4.7 in.
Catchbox has 4 printable sides and you can play around with the way you apply your graphics. If you choose to add your image on only 2 sides, we recommend you print sides 2 and 4 (every Catchbox has a little label sewed into it, so it just looks prettier this way). If you're adding only 1 logo (or other graphics), we recommend you print it on all 4 sides. Once again, it looks prettier and you'll get more exposure for your design.
Remember that logos are just one element that you can put on your Catchbox! You can also upload your slogan, brand values, icons, emojis or even a portrait of your cat! If you have any questions about the design, feel free to reach out to our team!
The most common mistakes and how to avoid them
Graphics are poor quality
Reason: Since the graphics you upload are printed on fabric, they need to be good quality. The customization tool will display an error if your file does meet the requirements. What to do: Try uploading another file, with higher resolution. Maybe you have a graphic designer or just a skillful colleague who can help you. You can also get in touch with our team and they will help you!
Graphics have a background
Reason: Image files are all different. Even if you have a clear background for your logo file, if its format is JPEG, it most probably will have a white background. You will see this in the preview. What to do: Choose a file format that has a transparent background (PNG, for example) or remove the background from your image and save it as a PNG file. When placing an order, you can add a note for one of our team to remove the background – they'll work their magic!
Graphics are too small or they can't be centered
Reason: Sometimes logos or other files come with a lot of free space (transparent background) that you cannot see. When you upload an image file with a lot of this free space in the preview file, you'll see that the logo is small.
What to do: You can crop the original images. Or you can zoom in on your logo to achieve the size you want. Or you can get in touch with the Catchbox team and they will help you!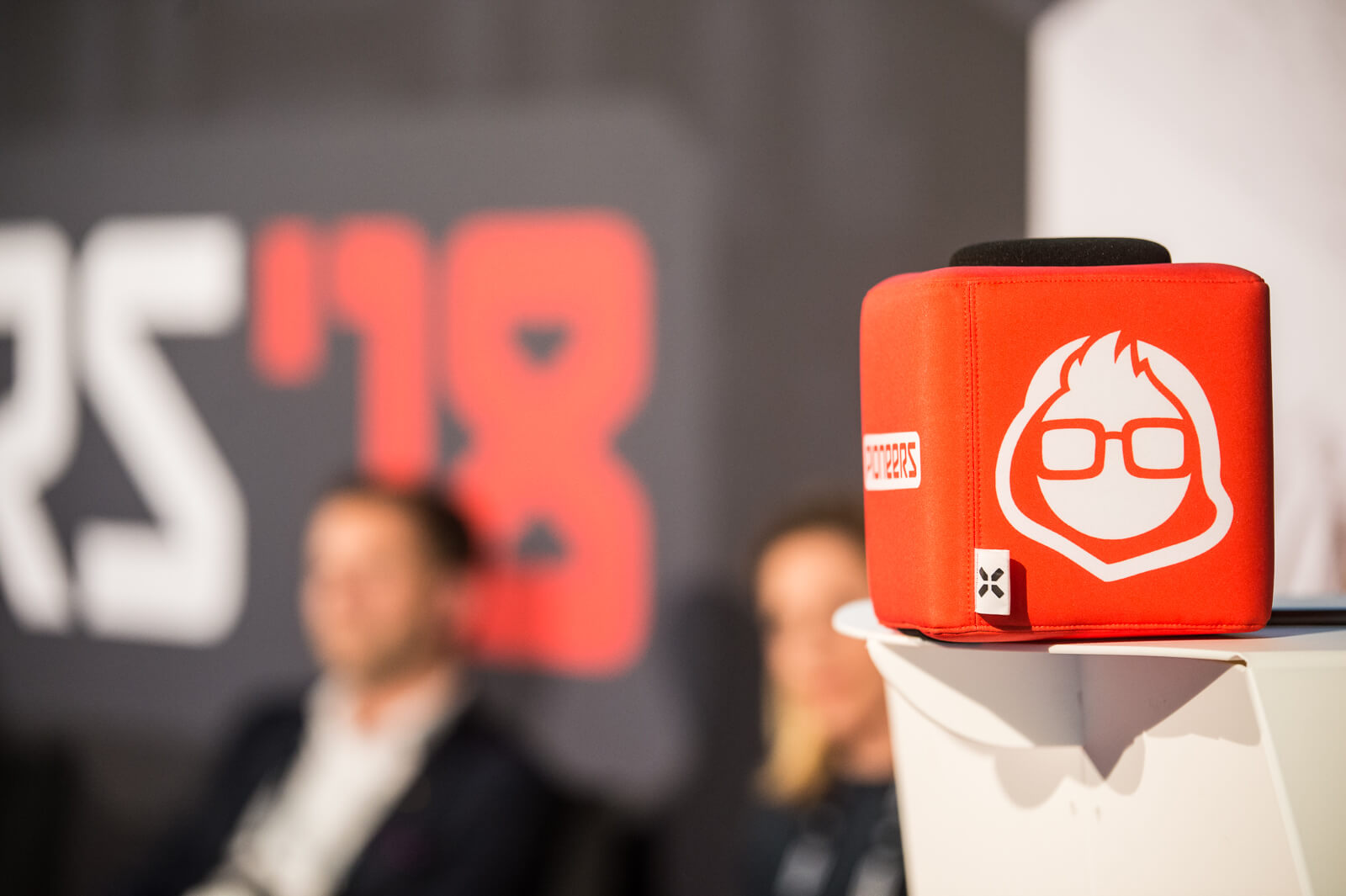 Sharing your design
Once your design is complete you can share it! You can either download the image of your design or get a shareable link that will have an interactive 3D model of your design.
If you have a designer in your company, we recommend sending him or her the shareable link to make sure that your design is aligned with the company's branding.
Try out the Catchbox customization tool and create your own designs!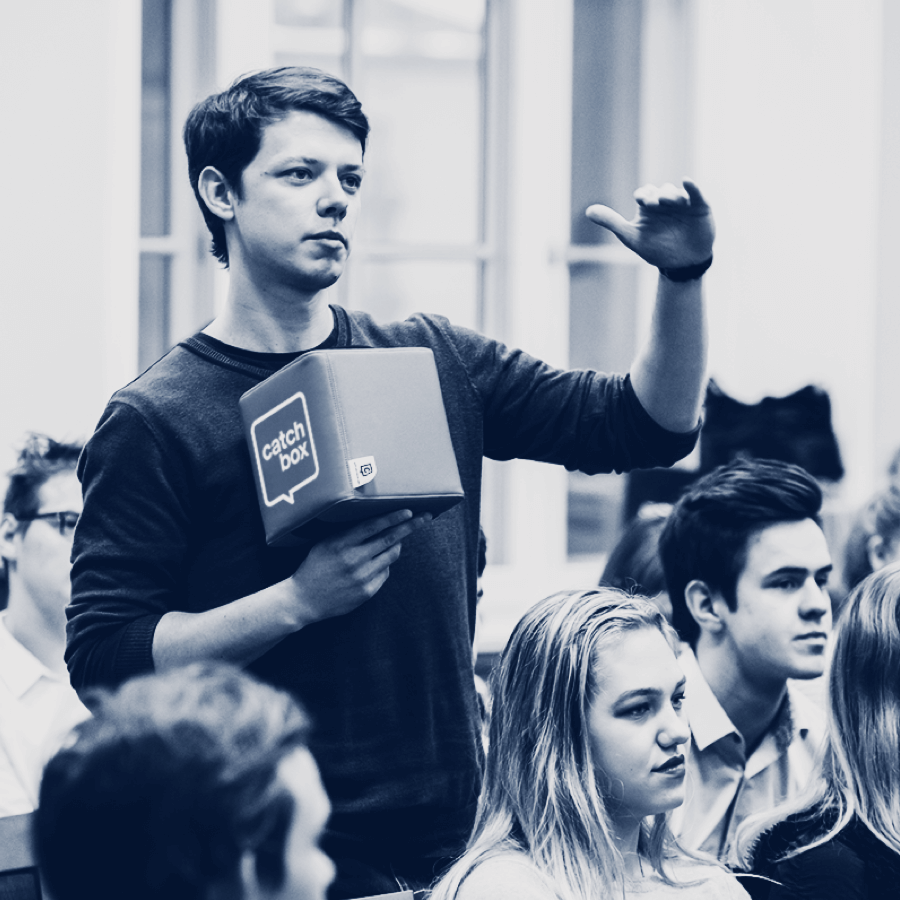 Speak to our expert team
Get in touch
Create better collaboration spaces and improve your hybrid meetings with Catchbox. If you would like to learn more about how Catchbox could help your organization adapt to the new normal, speak to our sales team today.