Catchbox Plus Pro
For multi-room installations
Catchbox Plus Pro adds networking capabilities, Dante™ audio network and remote monitoring to the powerful Catchbox plus system, allowing facility managers to deploy multiple systems at scale.
Key features
Seamless integration, complete control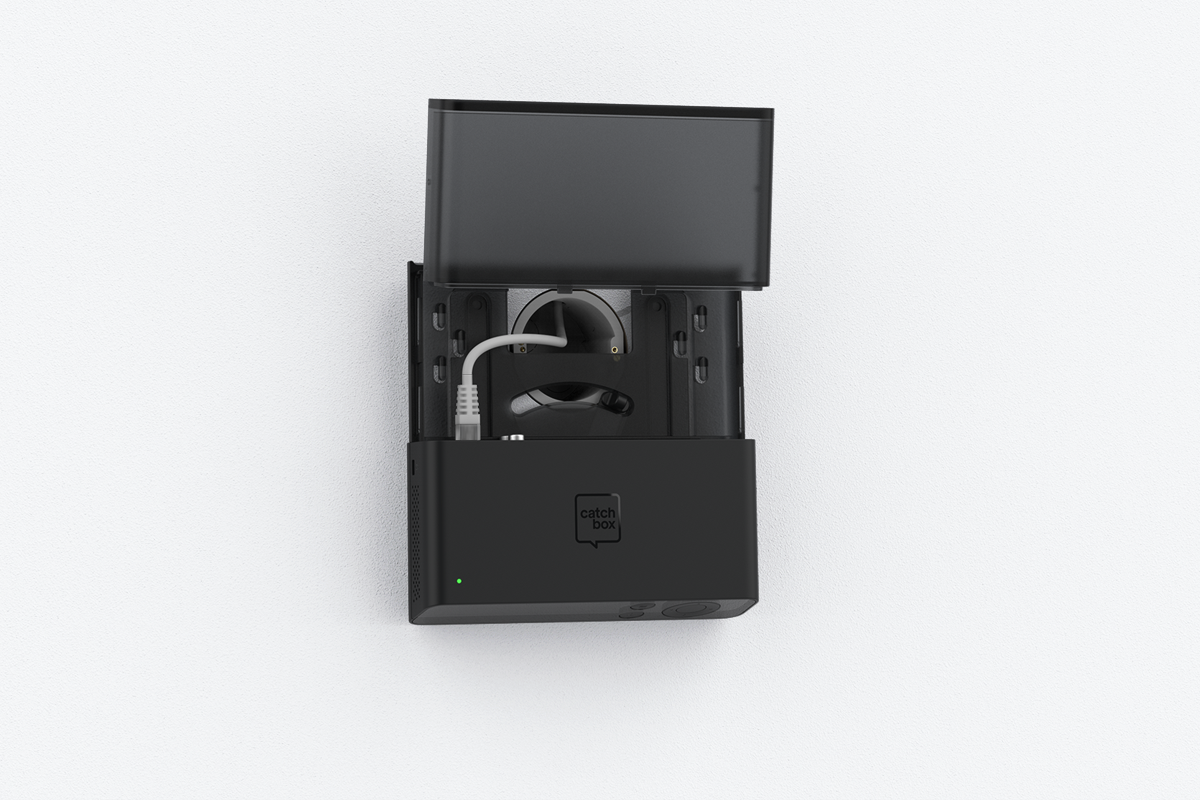 Manage multiple systems
API remote monitoring
Integrate your fleet of Plus pro systems with your existing network infrastructure. Access real-time data and adjust key outputs from your preferred interface utilizing our built-in API.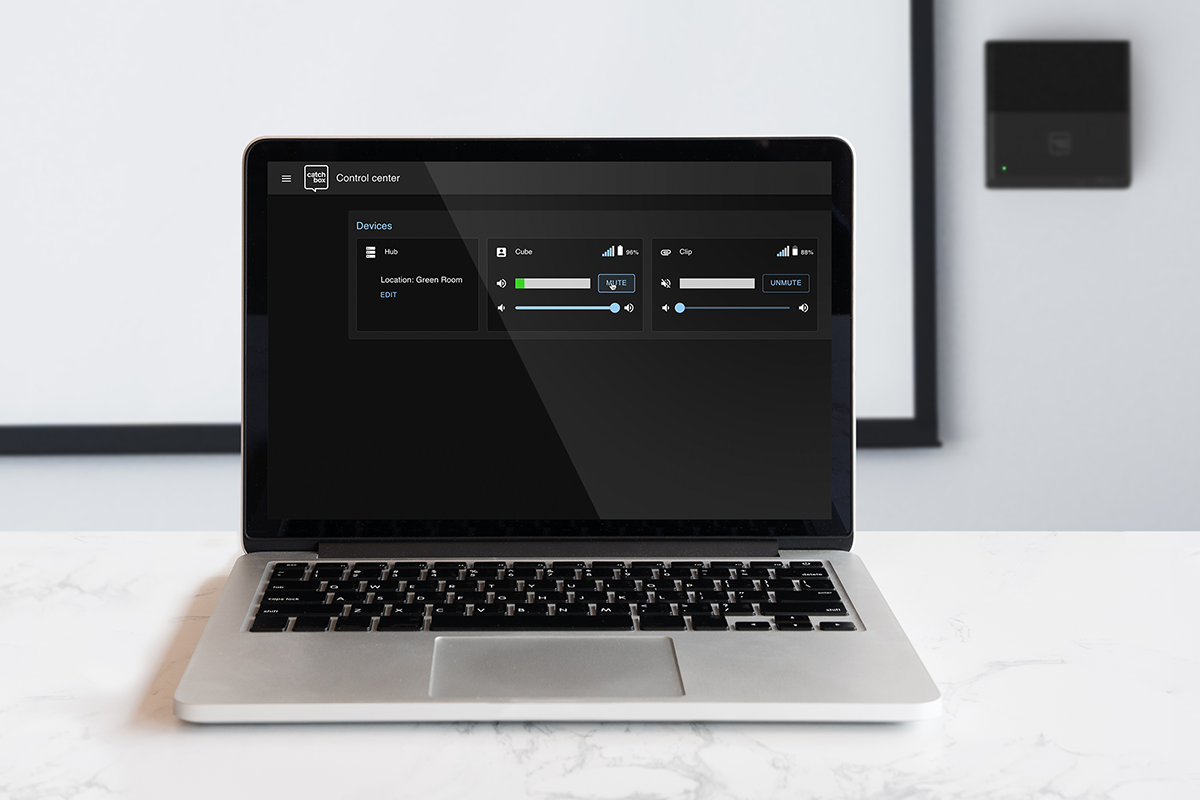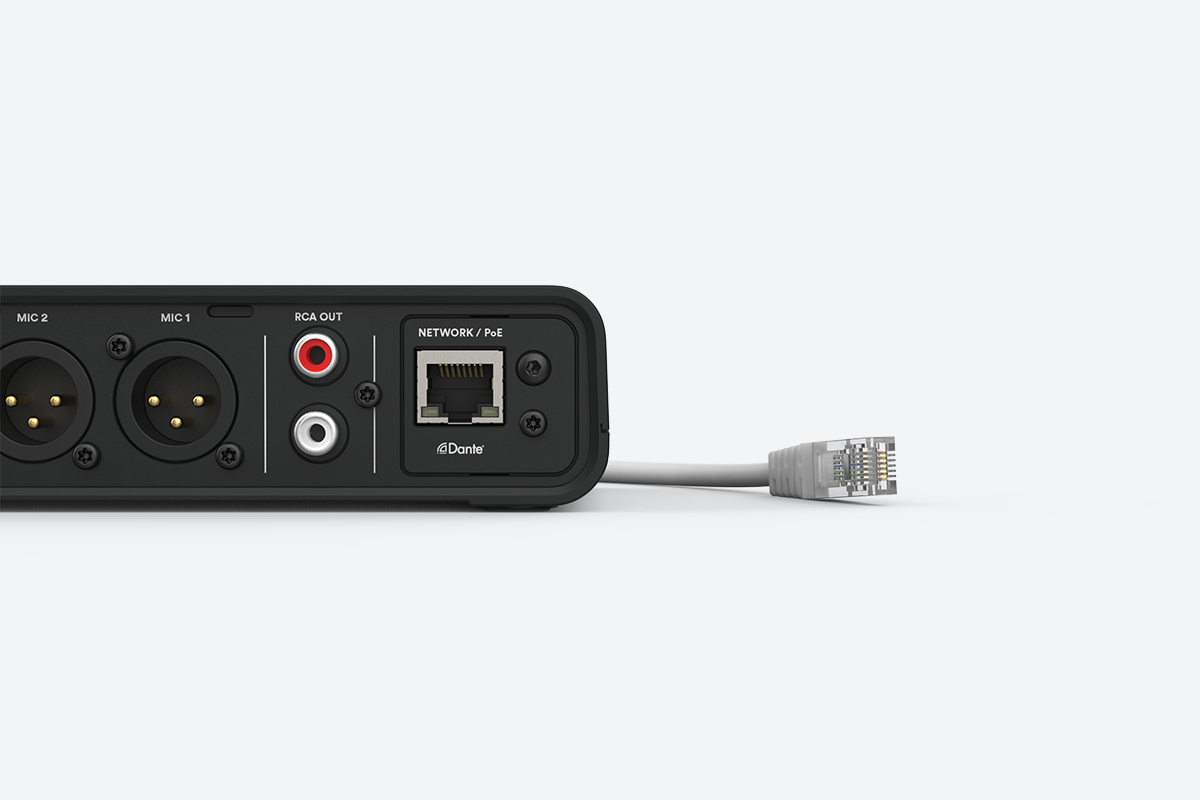 Security by design
More manageable spaces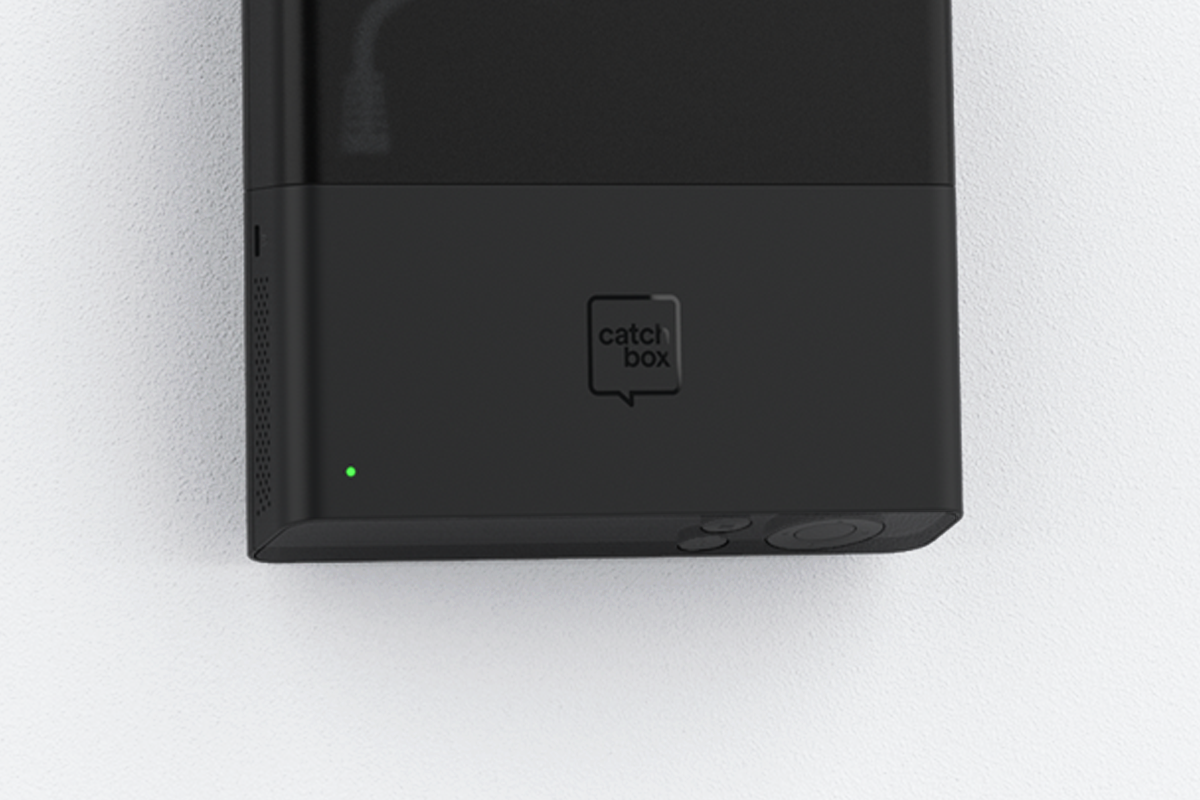 Stealth mode
Make sure your configuration is tamper-proof. Disable your Hub's graphical panel with stealth mode to take manage your Hub remotely and avoid any unauthorized adjustments.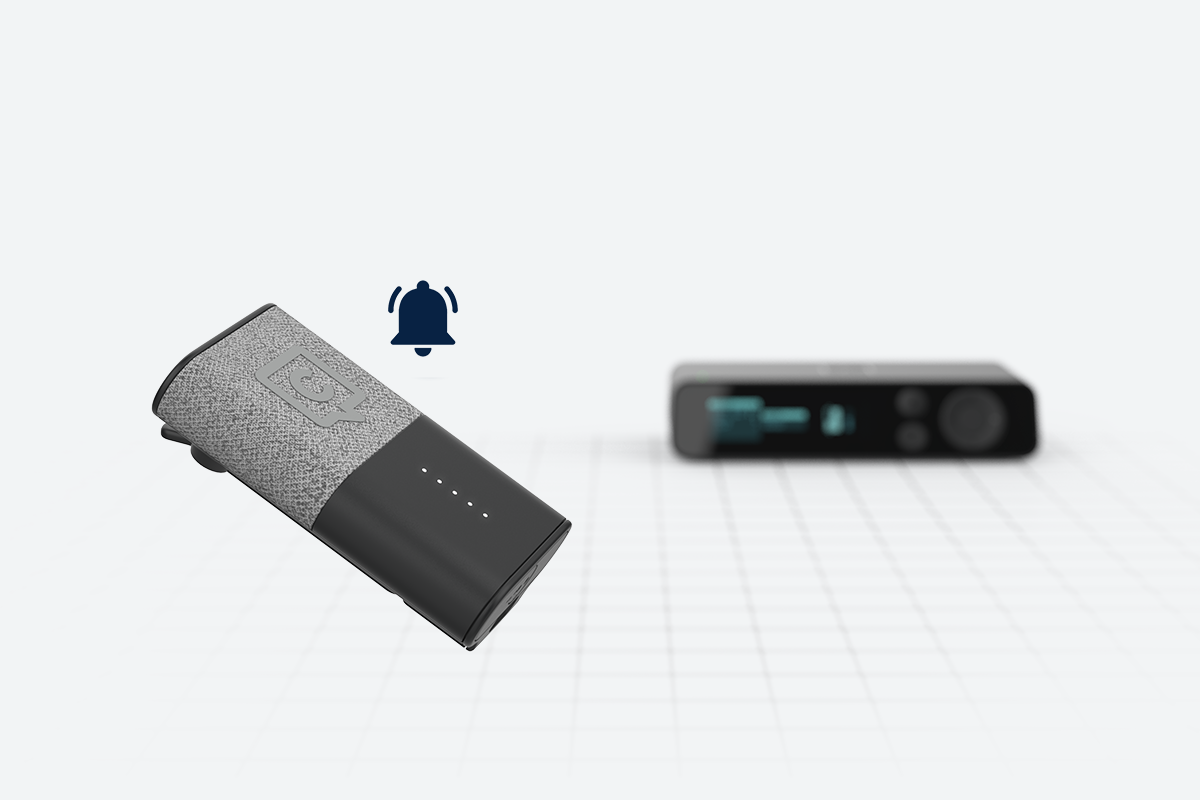 Range alarm system
Prevent your Clip mic from accidentally going missing. Once Clip gets out of range, an automatic alert will notify the wearer and let them know they need to return the microphone back to the room.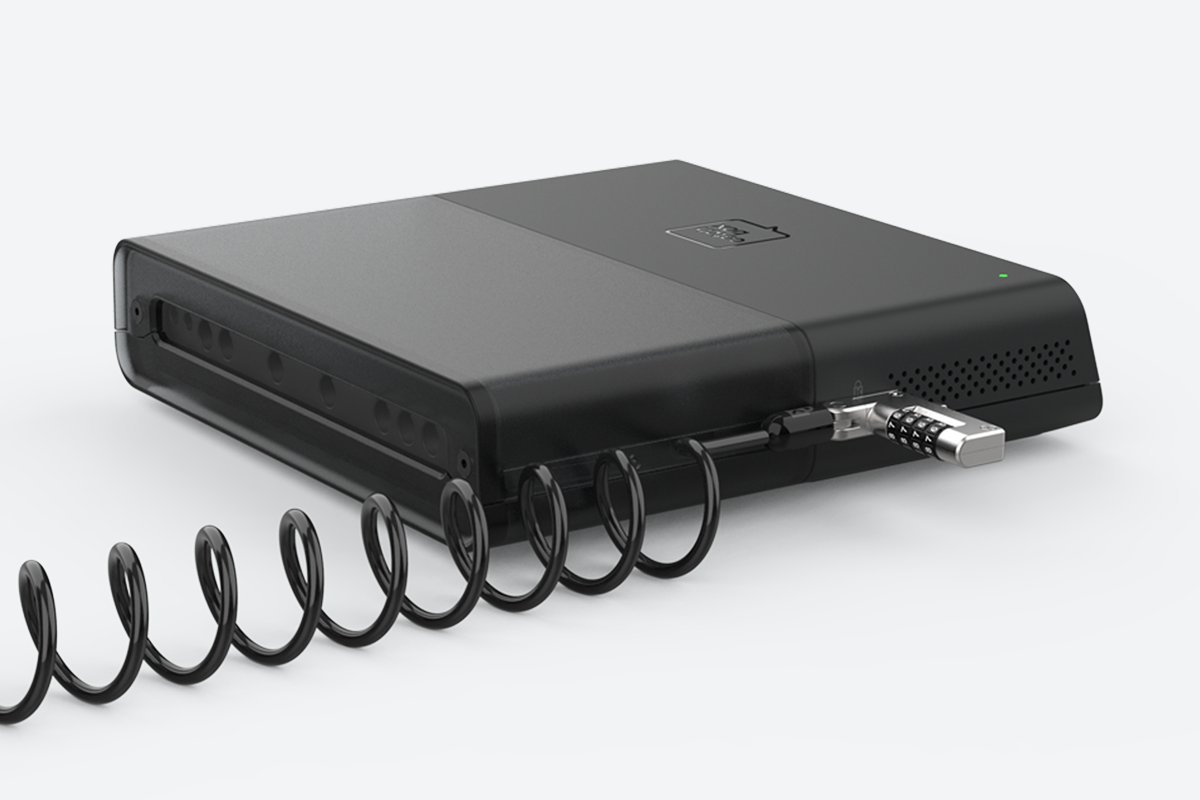 Kensington lock
Keep your setup secure and connected with industry-leading anti-theft protection. Use in tandem with the mounting kit and cable manager for safe, easy-to-manage installations in any space.
Easy maintanance
Pick up, start talking
Catchbox mics are designed to be ready when you are. Both Clip and Cube mics utilize dedicated charging docks which can be fixed to a desk or wall for easy access and immediate audio capture.
Catchbox Plus microphones
Mic the whole room with ease
Clip
Compact wearable microphone

Easymute and distance alarm

Customizable Jacket - add logo & color
For teachers, speakers and meeting leaders
Cube
Throwable wireless microphone

Built in Automute™ technology

Customizable Cover with ViralOff™
For students, meeting participants and more
Wireless microphone system
Speak to our team
plus pro
for multi-room installatios
Dante™ audio over IP & PoE

Remote monitoring via API

Mounting and cable management
from $1499